Something Fresh and Fishy? Try Sauteed Scallops!
---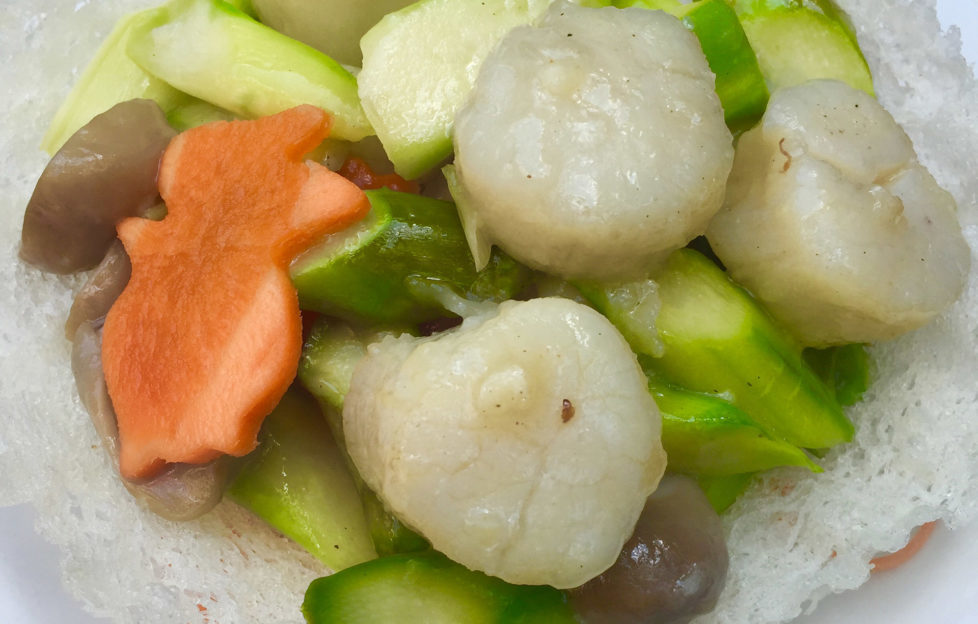 Credit: This recipe is from top chef Vincent Chen, Head Chef at Royal China Fulham
The summer months are the perfect time for scallops, and teamed up with fresh asparagus, makes a perfectly delightful light summer lunch.
Serves 2
Preparation Time: 10min
Cooking Time: 5min
Heat the olive oil in a wok.
Saute the garlic until soft and golden.
Add the scallops and fry for one minute on each side.
Place the asparagus and carrot in the wok and continue to stir-fry for 30 seconds.
Add salt, sugar and white pepper to taste.
Display on individual plates and serve.