A-Z of Holiday Accessories
---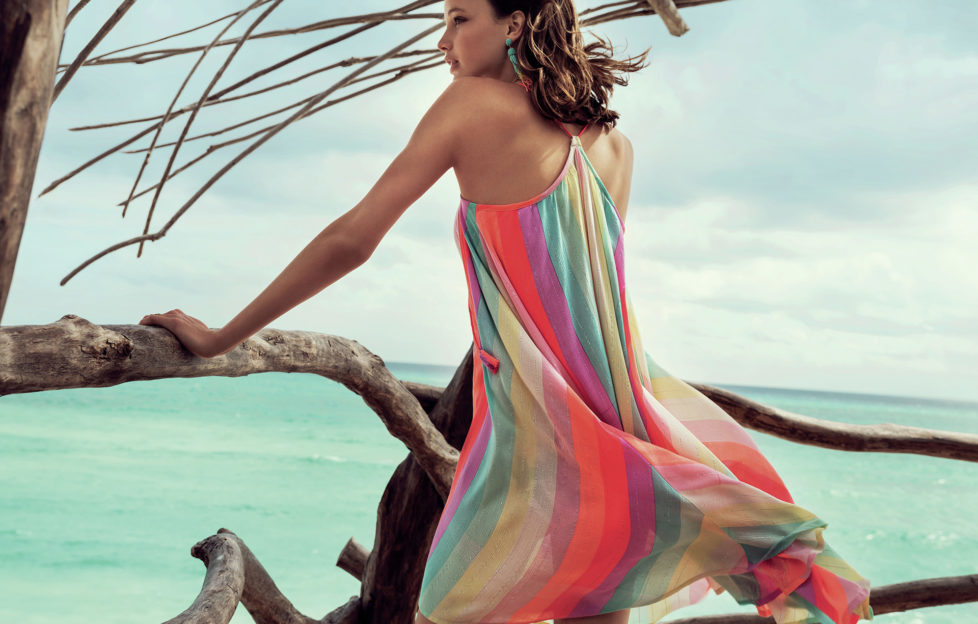 Dress and accessories from a selection, Accessorize
Don't miss this week's 'Looking Good' fashion feature, with 5 pages of summer accessories to inspire you. And the great news is, with the sales on at the moment you might be able to pick up a bargain or two! Here are a few of our favourites:
B is for….Beach Bag
Lightweight, strong and big enough for all your beach essentials, a straw basket is a must-have. This year's models come festooned with fluffy pom-poms. Get creative with leftover yarn and attach a few homemade pom-poms as bag charms to a budget-buy bag.
F is for…Fringes
Boho babes will be delighted to know they can go full on with fringes and tassels from top to toe – it's the season's biggest trend for accessories. From earrings to shoes, you can't have too many….
H is for…Hat
The sun is a main culprit in ageing our skin and while smearing yourself in Factor 50 is good protection, wearing a sunhat is the best defence – it's Dame Joan Collins' top tip for preserving her complexion. It also protects the hair and scalp, which are most exposed yet often neglected.
J is for… Jewellery
Brighten up plain outfits with characterful accessories. They're a top stylist's trick for diverting attention away from problem areas and focusing it on your good points.
K is for…Kaftan
Bright, breezy, cool and light, kaftans are comfortable, useful and versatile, doubling as beach cover-ups or floaty tops over trousers, shorts or jeans.
R is for…Ruffles
Tap into the trend for ruffles and you'll feel fabulously feminine. From flamenco-style dresses and skirts to bust-boosting cozzies, you're in for a frill…