Beauty Hacks for Skin Pigmentation
---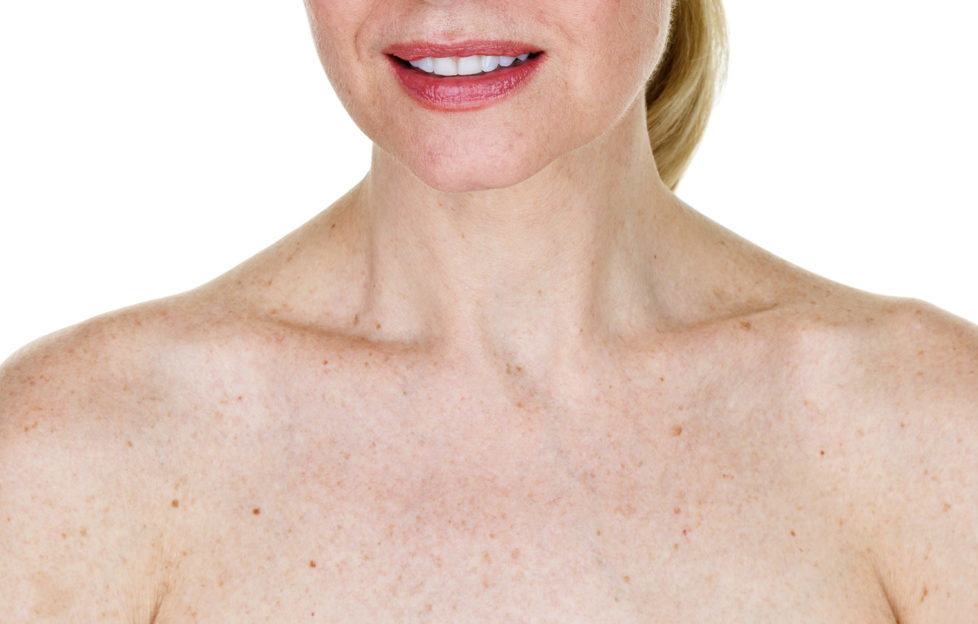 pic istock
Sun, sea, sand and spritzers are what comes to mind when you think of summer. But for those prone to pigmentation, it can be the most dreaded time of year.
Uneven skin tone can become worse in the summer as exposure to the sun encourages the production of melanin, making darker skin patches more obvious.
If you're worried about pigmentation this summer, don't fret. Beauty Flash has written a simple guide about why this beauty bugbear occurs and how to manage it – here are some tips by Lisa de-la-Plain, Co-founder and professional beauty therapist, Beauty Flash
Enjoy the sun safely
We all know over-exposure to UVA and UVB rays from the sun can cause our skin to age prematurely and lead to early onset of wrinkles. However, it's lesser-known that they can cause hyperpigmentation.
Sunspots are most common in fairer skin and tend to become more pronounced with age, sometimes taking up to 10-20 years to develop.
Get into the habit of using a SPF moisturiser every day such as Decleor Hydra Floral SPF 30. This is one of the best ways to keep your skin protected from the sun's rays and avoid developing an uneven skin tone.
If you ever notice your dark spots change in size, colour or start to bleed, be sure to get this checked by your local GP just to be on the safe side.
Get balanced
Us girls go through the wars with our bodies, with hormone imbalances causing unwelcome mood swings, weight gain and burn-outs. However, many of us don't know they can also wreak havoc on our skin.
Melasma is triggered by hormonal changes, causing darkening of the skin across the cheeks, forehead and upper lip. It's most common in pregnant women and those taking oral contraception.
The most effective way to treat melasma is to correct the underlying hormonal imbalance. If you're pregnant, symptoms should subside after you've given birth, but if you can't part from the pill, talk to your doctor about switching to one with lower hormone levels.
Once your hormones have levelled off, your dark spots may need some extra TLC to go away entirely. Use MediK8 White Balance Everyday Protect to reduce pigmentation and illuminate the skin.
Benefit from a routine
When we talk about our skincare concerns, acne flare-ups, period pimples and wrinkles often steal the spotlight. We overlook hyperpigmentation and dark spots which can be equally frustrating when it comes to achieving a flawless Insta-ready complexion.
Having the correct skin care routine can help improve your skin's texture by nurturing, soothing and revitalising. Including products such as Purelogical Cellular Renewal Face Wash in your daily skincare routine will help with fine lines, irregular pigmentation and age spots.
Stand corrected
A clear and even complexion is on the top of every girls' wish list, but if you suffer from pigmentation you might think this is out of your reach.
Colour correctors to the rescue. These products should form a key step in your beauty routine. A rainbow pastel palette can be daunting at first but trust us, it works!
Ideally, you want a neutraliser based on your skin tone. Use an orange or red-toned corrector on areas of pigmentation before applying foundation or concealer. If you have fair to medium skin, pick a peachy shade or if you have richer, darker skin red shades work best. Amazing Cosmetics Amazing Concealer is ideal for erasing the appearance of skin imperfections and keep you picture-perfect.
Embrace it!
Have you ever heard the phrase "perfectly imperfect?" The self-love thing can be difficult but learning to embrace pigmentation is the best beauty hack of all.
If you're not bothered by pigmentation, no one else will be. Put your best face forward but don't cheat on your regime. Pigmentation or not, all skin needs a little TLC!