Confident Ways With Clothes
---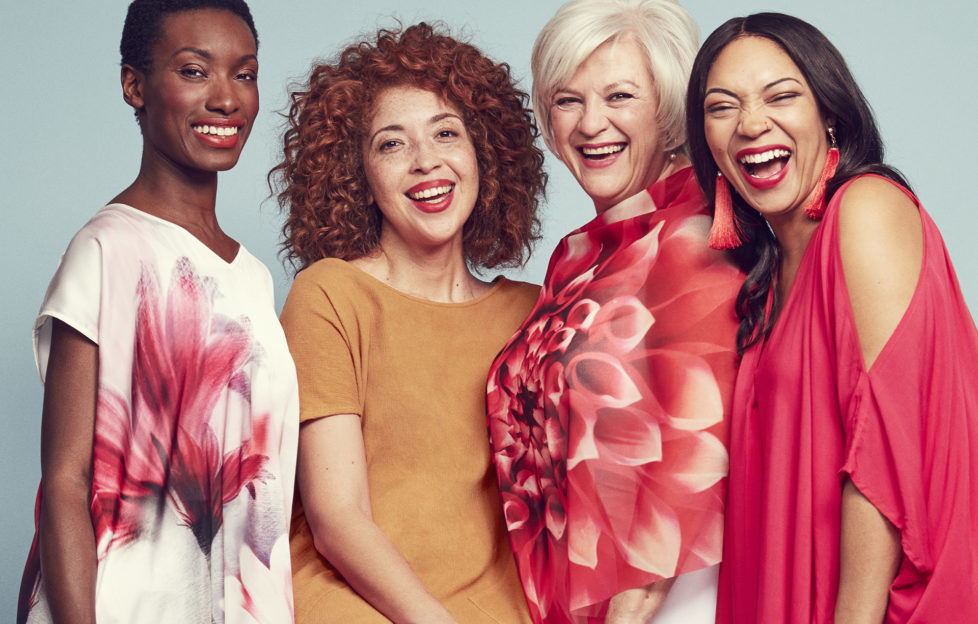 (from left) Dress £120, Kaftan £110, Top £75, Dress £110, all HopeFashion.co.uk
Nayna McIntosh set up womenswear brand Hope with elegant, easy-to-wear pieces to encourage over 50s to feel beautifully confident. Whilst many women can feel shy when it comes to choosing items incorporating colour and print, Nayna is an advocate of wearing both – and tells us how!
Colour Pop
"The most important rule when it comes to wearing colour is choose colours that suit you and make you feel fantastic.
If you're not sure what colours suit you, hold different options up to your face in the light and evaluate how it makes your skin look and how confident it makes you feel. Spend time working out what suits you and use these colours as accents to start with."
Perfect Prints
"When it comes to print, be confident, take risks and don't be afraid to experiment!
Florals are a great way to inject small elements of pattern without going overboard and come in many different forms. They're also the perfect print to opt for when you're looking for more interesting and fashion-forward summer appropriate work wear or casual garments."