Geraint Thomas' Welsh Cakes
---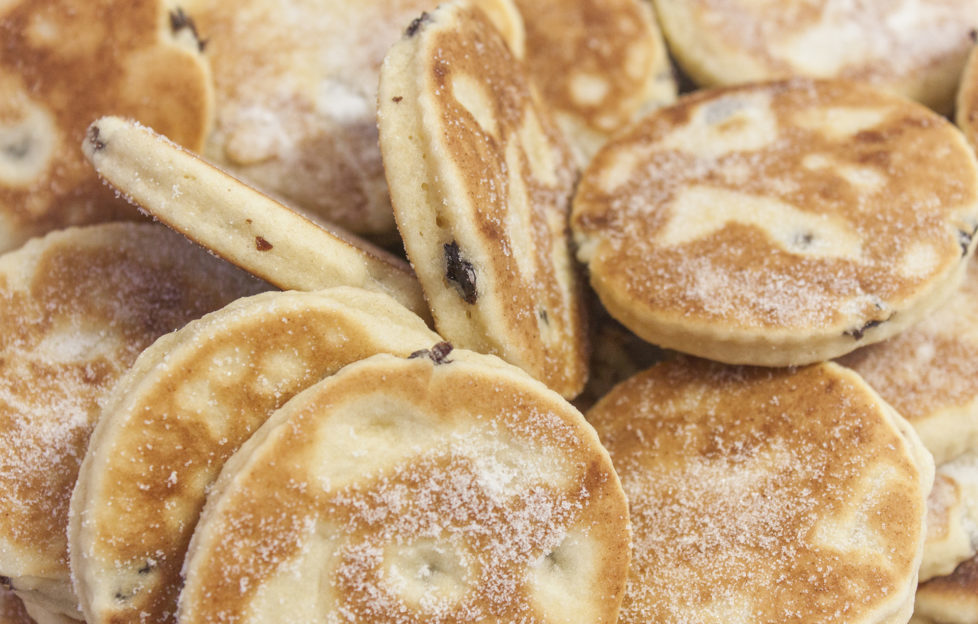 Pic: iStockphoto
Learn how to make Tour de France winner Geraint Thomas' scrumptious Welsh Cakes with this simple recipe. 
Makes 15-18
Preperation time: 15min
Cooking time: 10min
1. Sieve the flour, salt and spice into a mixing bowl. Rub in the fats until the mixture looks like fine breadcrumbs.
2. Add the sugar, lemon rind and dried fruit. Pour in the beaten egg and stir to make a firm dough.
3. On a floured board, roll or press the dough to approximately 5mm thick. Cut into discs with a 4-5cm cutter. You could also cut into squares to avoid having to re-roll the dough.
4. Bake the Welsh cakes on a medium hot griddle, turning once, until golden brown on both sides but still a little soft in the middle.
5. Dust with caster sugar while still hot. If you do not have a griddle, you could use a heavy base frying pan, lightly buttered.