A Night At The Movies
---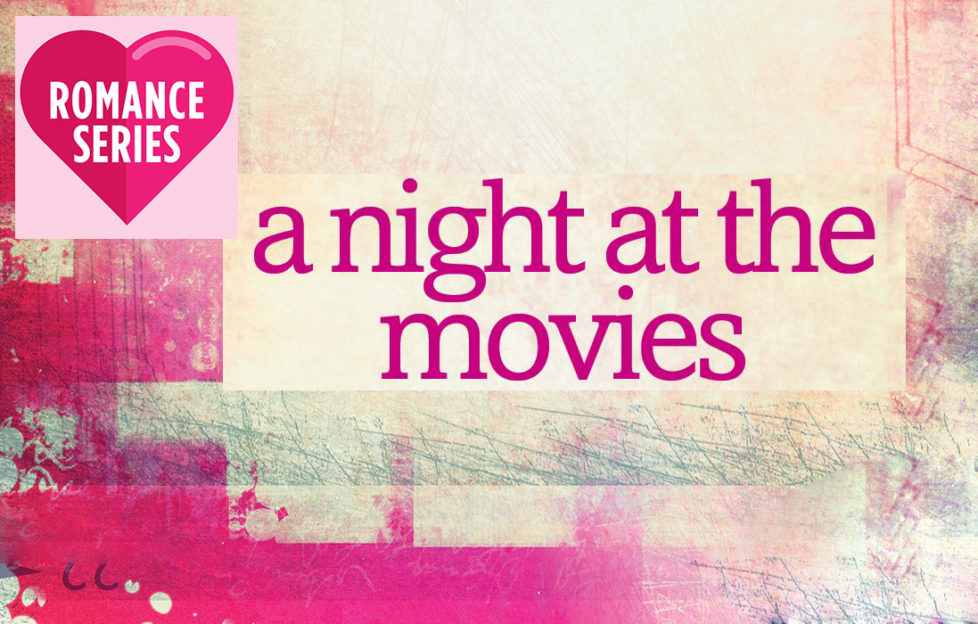 Pic: Rex/Shutterstock
 WRITTEN BY LINDA LEWIS
I might as well have been in a galaxy far, far away as I tumbled into my first post-divorce date with a young at heart, starry-eyed man…
"May the Force be with you."
I looked up into a pair of warm blue eyes.
"I'm sorry?" I answered, confused. "What did you say?"
The man pointed to my top, which sported a photo of Harrison Ford in his role as Han Solo.
"I'm a big Star Wars fan. Are you here on your own?"
"Yes. I was supposed to be meeting my sister but she's had to cancel," I explained. "I'm trying to decide what to do. I'd much rather have company at the cinema."
"I'm on my own, too. How about seeing the film together?" the man asked, giving me a captivating smile.
I'd avoided relationships since my divorce
My immediate thought was to say no. I'd avoided relationships since my divorce, four years ago, but there was something about him that was hard to resist. It seemed odd that he'd want to watch a romantic comedy, but still…
"I'd like that. My name's Sandra."
"David. Right, two for Screen Four." Before I realised what was happening, he'd bought tickets for Star Wars. I didn't have the heart to say I'd planned on seeing a different film.
I followed him into the gloom. The first thing I noticed was how packed it was. Then there were all the light sabres, glowing in the shadows. As my eyes grew accustomed to the darkness, I spotted several Princess Leia hairdos and all kinds of weird and wonderful costumes.
I'd been to Star Wars before, when it first came out in 1977. I went with my first proper boyfriend. All I could remember of the evening was fighting him off as he tried to kiss me.
As the film started, David perched on the edge of his seat. He was so excited, the years fell away. He might have been sixteen again. It was rather endearing.
I didn't want the film to end
I expected to be bored. Instead I became so engrossed that when Luke led the rebels to victory, I clapped my hands. I didn't want the film to end.
"Did you enjoy it as much, this time round?" David asked eagerly.
"Even more," I admitted.
He smiled. "Good. I've seen it at least ten times. It gets better with every viewing. How about a coffee?"
"Coffee sounds good. I'm paying."
Time flew by…
Over drinks, I found out that David wasn't just a Star Wars nut, he had other interests too. A child of the seventies, like me, we enjoyed the same music plus he read almost as many crime novels as I did.
As we swapped notes on our favourite authors – mine, Lee Child, his, Harlan Coben – the time flew by.
After a second cup of coffee, I picked up my handbag. "Sorry, but I need to be heading home. My dog will be sitting by the door, wondering what happened to his walk."
"Before you dash off," said David. "They're showing the next two films over the weekend. Do you fancy seeing them with me? I was thinking, we might go for a meal afterwards."
"I'd love that. Thank you."
After arranging when and where to meet up, I hurried home.
My sister, Lisa, phoned
I'd only just got back from walking the dog when the phone rang. It was my sister, Lisa.
"Hi, Sandra. I'm sorry I missed the film. Was it good?"
"I have no idea. I saw Star Wars instead. Not the new one – the 1977 original," I added quickly.
Lisa gasped. "How did that happen?"
"It's all thanks to that Star Wars top you bought me a while ago. David took one look and assumed I was there to see Star Wars – they're showing all the films over the weekend. We're going again tomorrow so you never know, I might just end up becoming a fan."
"Wow! So what's this David person like then?" Lisa asked.
"Fifties, tall, plenty of salt and pepper hair, warm blue eyes. In fact, he reminds me quite a bit of a certain dishy actor."
My sister laughed. "Let me guess… you didn't tell him that it's not Star Wars you're a fan of, it's Harrison Ford – mostly as Indiana Jones."
"I might have forgotten to mention that," I admitted.
"Well, have fun," said Lisa.
"I will," I told her – and that's exactly what I did.
Look out for the next story in our Romance Series on Monday…