My Mamma Mia Summer | Annie Robinson
---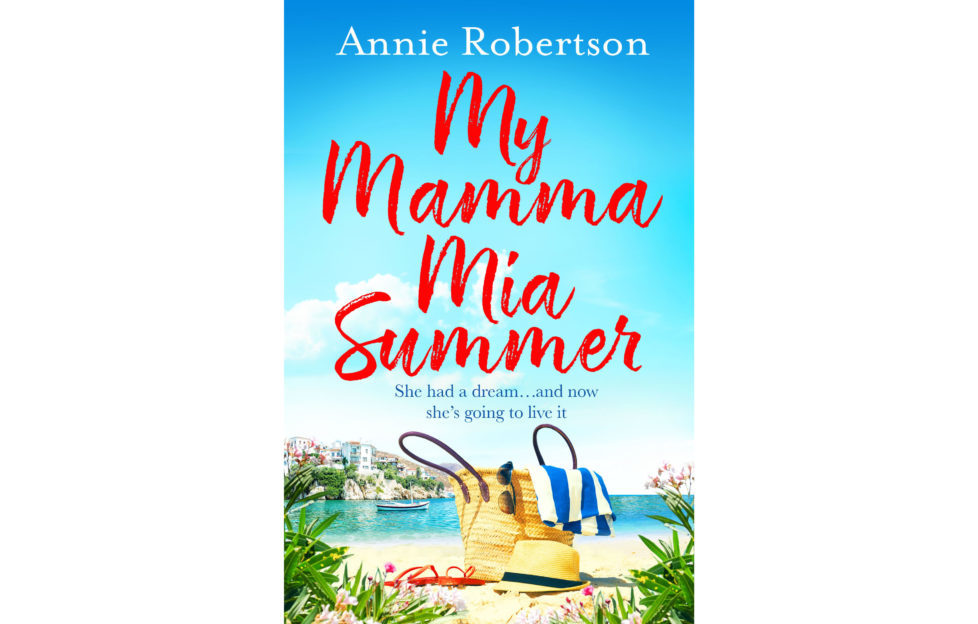 REVIEWED BY KAREN BYROM
This summer romance is just right for fans of Mamma Mia! and Mamma Mia! Here We Go Again.
Laurel hasn't taken a risk her whole life. But, as summertime dawns, she's ready to take the plunge into adventure. Inspired by her Abba albums and her favourite film, Mamma Mia! she grabs her passport, dons her dungarees and jets off to Skopelos for her own Meryl-inspired adventure.
She just knows her late, dearly-loved grandmother would approve!
Laurel books into the faded but charming Villa Athena, where she's the only guest, and befriends it eccentric owner, Athena.
As she explores the island's famous sights, and makes friends all over the island, Laurel decides to put her experiences to good use and help struggling Athena bring the Villa Athena back to life with an Abba-inspired party!
As summer ends, she must make a decision
As summer draws to a close, Laurel must decide if she can bear to leave it all behind to return to London. Or is Skopelos where she truly belongs …
With great characters, plenty sunshine, an evocative atmosphere – including lots of Mamma Mia! references – and lashings of romance, no wonder this summery read is getting 5-star reviews everywhere!
My Mamma Mia summer by Annie Robertson is published by Orion in paperback, priced £7.99.
Romance Fans
All through August we'll be sharing romantic short stories from our archives here with you on our website.
Read the first one, Night At The Movies, here!