Big Name Fiction! Elaine Everest Story | Yesterday Once More
---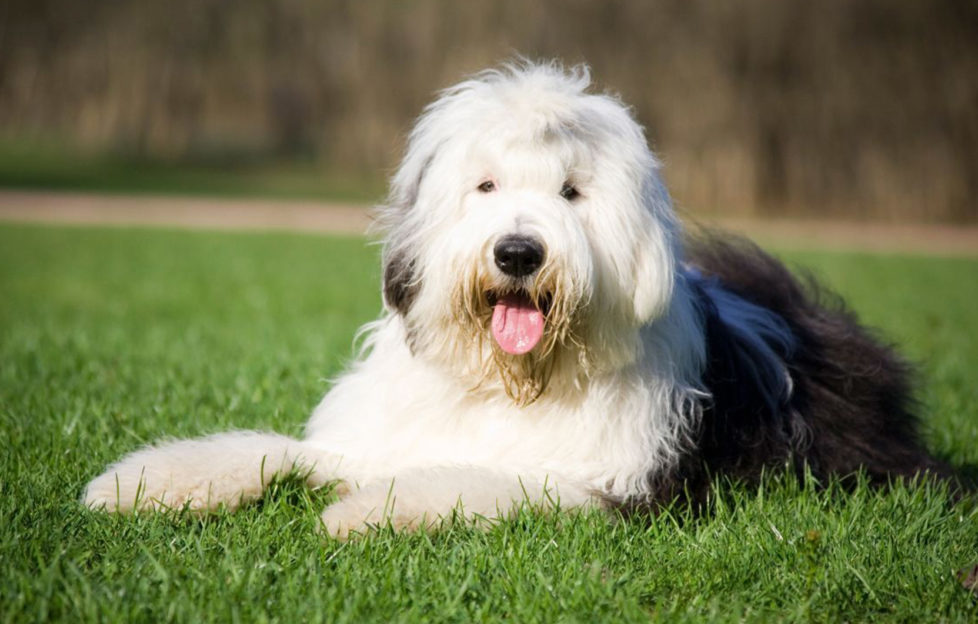 Top authors write for My Weekly! Sit back and relax with this heart-warming story from the author of The Butlins Girls and The Woolworths Girls series, then enter our competition to win a copy of The Woolworths Girls and Wartime At Woolworths.
Jennie gazed out of the coach window as dawn broke over the motorway. She'd made this journey so many times in the past but this time it would be different. She could recall every twist and turn in the roads from her home in Kent to the National Exhibition Centre in Birmingham along with all the essential stops to exercise the dogs and stretch her legs.
Back then she'd had Simon by her side to share the driving and prepare the dogs. Today, visiting Crufts as a spectator, was the first time in ten years that she'd ventured anywhere near a dog show since Simon had walked out of her life and moved in with her best friend, Gemma, a fellow exhibitor.
The reason Simon had left her was now snoozing beside her on the uncomfortable coach seat; their nine-year-old son, Josh, who looked like a mini version of his father.
Jennie had arrived on her father's doorstep deep in shock walking away from everything she'd held dear. Simon's confession and his words of accusation when, champagne chilling and a meal for two in the oven she'd announced that they were to be parents and he'd told her he was leaving.
Through the months that followed her father encouraged her to plan for the future as a single mother assuring her he'd be there every step of the way. She found a part time office job dedicating herself to a future without Simon, who had accused Jennie of cramping his style.
In her heart of hearts, she'd known he didn't desire the conservative family life she craved and wanted nothing more than to travel the world exhibiting and judging dogs.
Jennie had loved her past life breeding fit healthy puppies and attending dog shows but knew she'd never be free of Simon, seeing him with his new love if she were to continue.
With an aching heart she'd turned her back on her old life signing ownership of her dogs over to Simon and creating a future with her son.
If she missed one thing from her past life it was the dogs.
It was as Josh approached his ninth birthday he began to ask for a dog to join their little family.
"What do you think, Dad?" Jennie asked as they discussed the situation after she'd tucked Josh up in his bed for the night.
"I'll say the same as what I told you when you were Josh's age. If you have a puppy it is your sole responsibility and your mother and I will not help you," he said with a small smile remembering how Jennie took her responsibilities so seriously.
It was Buster, an Old English Sheepdog, that had led to Jennie wanting to join the world of dog showing and setting up her own grooming-parlour; that had led to meeting Simon and an ill-fated marriage.
Perhaps it is time he learnt how to care for his own pet
Jennie nodded her head in agreement. "I'd hate to deny Josh the joy of growing up with a dog. Perhaps it is time he learnt how to care for his own pet."
When the subject came up in conversation the next day Jennie sat her son at the family computer and showed him the Kennel Club website where he spent many hours reading about puppies and the purpose for which each different breed was bred.
I've chosen the dog I'd like to own
"I've chosen the dog I'd like to own," he announced excitedly one day when Jennie arrived home from work.
"I'll leave you to it," her father smiled heading to the kitchen.
Josh sat at the computer pointing to the screen. "I'd like an Old English Sheepdog," he said in excitement.
Jennie felt faint with the shock of seeing the breed she'd loved so much displayed on the computer screen. "What made you decide this?" she asked trying to keep her question casual.
Josh grinned. "I put our name into the computer here and a picture of you and Gramps with two dogs came up. It is you isn't it? You do look funny with your hair like that," he chuckled.
Jennie stared at the image of her sitting with her dad and beside them the first dogs she'd owned. The local newspaper had interviewed her when she'd attended her very first Crufts. It had been an exciting time when she'd qualified to attend the prestigious dog show.
"That was a long time ago. Gramps looks so young," she smiled as she gently touched the screen.
"That's the dog for me, please," he said looking at her with deep blue eyes that reminded her so much of Simon.
Her heart lurched. Would she ever forget her ex? Part of her loved him deeply and they'd shared a good life until… until Simon's indiscretion.
"Mum…?" Josh nudged her. "Look, it says here that it is Crufts next month. Can we go and look at the dogs… please?"
Jennie knew that once Josh had set his heart on something there'd be no letting up. "I'm not sure, Josh. It's a long journey."
"We can go by coach if you don't want to drive. Here, look at this," he tapped on the keyboard and a list of coach companies appeared. Each one had trips arranged to take dog lovers from all corners of the UK to Birmingham and Crufts.
Jennie, thought for a moment but knew that she too would like to visit the Crufts and again feel the excitement she missed so much.
Let's go and see the greatest dog show in the world
She'd lost contact with the people she'd known from her dog showing days and had purposely avoided reading the canine publications or looking online at show news. The memories had hurt too much.
"Mum?"
"Sorry, Josh. I was miles away. Yes, let's go and see the greatest dog show in the world."
Josh went off quite happily to have his bath while Jennie sat in the seat vacated by her excited son and booked the tickets.
"There's a small dog show on at Maidstone at the weekend," her father said bringing in a cup of tea for them both. "Why not take Josh along and let him see the breeds in action? Old English Sheepdogs are scheduled. It would do you good to look up some old friends."
Jennie frowned. "I don't know, Dad. What if…?"
"Simon won't be there. He has bigger fish to fry these days. The last I read he was living in the States and doing the circuit over there."
"Dad?"
"Just because you don't keep in touch with the dog world doesn't mean I don't," he smiled. "I quite enjoyed helping you before you got yourself tied up with Slippery Simon."
Jennie grinned at her father's name for her ex. "Thanks, Dad. I can always rely on you," she said giving him a kiss on the cheek.
Is this Crufts?
Josh gazed around the large agricultural hall in amazement. "Is this Crufts?" he asked.
Everywhere people where either standing ready to go into the roped off rings to compete or were busy chatting to friends whilst grooming their dogs.
For Jennie it was like stepping back in time as old memories came rushing back of early morning starts and the odour of dogs mixed with frying bacon from the little café on the side of the hall that was doing a roaring trade selling hot food and coffee in polystyrene cups.
"No, love, this is what is called an Open Show. Crufts has many more dogs than this. Now, where are the Old English Sheepdogs?"
"This way," her dad said leading through a group of Labradors Retrievers that Josh wanted to stop and stroke. "Don't touch the dogs, Josh, unless the owners give you permission," he called behind him to his grandson.
They stopped by a roped off area where Jennie could see a few familiar faces standing with sheepdogs of varying sizes and ages.
"Well I'll be blessed, look who it isn't," her father said heading to an elderly woman who was brushing a young puppy on a grooming table. "If it isn't Connie Trentham as I live and breathe."
The elderly woman turned and hugged Jennie and her father. "Why it's good to see you both. I was that pleased when you rang, Alan. The pair of you have hardly changed. Where's the boy? I can't wait to meet him."
"I rang Connie as soon as I knew we were coming to the show. I thought she might be able to help us with you know what?"
Josh come and meet Connie and her puppy
"I thought you might, Dad," Jennie grinned as she was hugged by the older woman and received a large wet lick from the puppy. "It's good to see you and be back with friends. I never expected this to be honest. Josh come and meet Connie and her puppy. Gramps bought me my first puppy from Connie," she explained.
Josh's eyes widened as he heard this and he was soon helping Connie as she explained how old the puppy was and what she had to do when he was taken into the show ring while her father went off the buy them all hot drinks. It may have been sunny outside but the hall still had a chill to it from the concrete floors and wide open doors that led to more outside show rings.
"Jennie? It's never Jennie Carmichael?" a familiar voice said.
Turning round Jennie came face to face with a tall dark haired man with twinkling green eyes.
"Stuart? Gosh I never expected to see you here. How are you?" she asked stumbling over her words a little as he gazed at a fellow breeder she'd not seem in the past ten years. She felt her cheeks redden as she smiled up at the handsome man.
"I have a boarding kennels down near the coast. Sophie's not been out much recently so we thought it would be good practice before Crufts. Come and meet her."
Jennie felt her heart plummet. She'd always had a soft spot for Stuart. He had a gentle side, which always got the best out of his dogs and was strong a dependable when need be. She recalled how he'd stepped in one year at Crufts when animal activists had got into the show and were well bent on causing trouble.
Yes, he was a man a woman could depend on. But who was Sophie?
She followed him towards the side of the hall where a large cage on wheels was parked. His kennel name engraved along one side.
"Sophie, come and meet an old friend," he said release a full-grown sheepdog with a long flowing coat.
Jennie breathed a sigh of relief, which surprised her. She'd not thought of another man in ten years after being treated so badly by her ex-husband.
"Hello, Sweetie," Jennie said kneeling down and wrapping her arms around the large dog. She breathed in the aroma of the warm clean coat. Memories come flooding back which brought tears to her eyes. She'd been a fool to keep away from the world she loved so much.
"Oh how I've missed you all," she said in a choked voice.
"We've missed you too," Stuart replied gently.
Wake up, Josh, or you'll miss something amazing
Jennie gently shook her son's shoulder. "Wake up, Josh, or you'll miss something amazing."
Josh rubbed his eyes and stared out of the coach window. "I can only see rows and rows of cars," he said grumpily.
"Look at what's in the cars," Jennie urged.
This time Josh looked more carefully. "Dogs, every car is full of dogs," he exclaimed with glee. "I can't wait to get to Crufts!"
Inside the vast exhibition centre they followed a map from hall to hall until they came to a show ring where people mingled waiting for the judging of Old English Sheepdogs to start.
"So many dogs," Josh grinned at Jennie as he flicked through a catalogue that listed all the dogs entered that day. "It's a shame Gramps couldn't come with us," he said as he opened the book on the pages containing entry after entry of their favourite breed. "There are hundreds of them. Cool!"
"Someone had to stay at home to care for Freddie. When he's old enough we can go to dog shows together," she said thinking of the small bundle of fun back home in Kent. It was meant to be, meeting Connie once more and her having a litter of puppies ready to go to the right homes.
Glancing across the green-carpeted show ring she spotted Stuart dressed in a smart three-piece suit holding Sophie's lead. He spotted the pair and raised his hand in greeting. "Yes, it's all meant to be," she murmured to herself.
About The Author
As the proud owner of a Polish Lowland Sheepdog, Henry, Elaine Everest is an expert on all things canine – and also a wonderful fiction writer. Among other books, she's the author of The Woolworths Girls series of novels, which follow the adventures of close friends Sarah, Maisie and Freda as they face up to life, love and wartime danger.
WIN!
We have a copy of The Woolworths Girls and Wartime At Woolworths to give away to six lucky readers. To enter, just click here.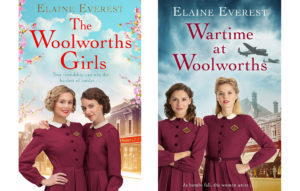 This story also appears in My Weekly Annual 2019 along with over 25 great stories. It makes a great gift for all ages – get ahead of the pack and buy it here.