4 Ways To Fix Your Summer Hair Woes
---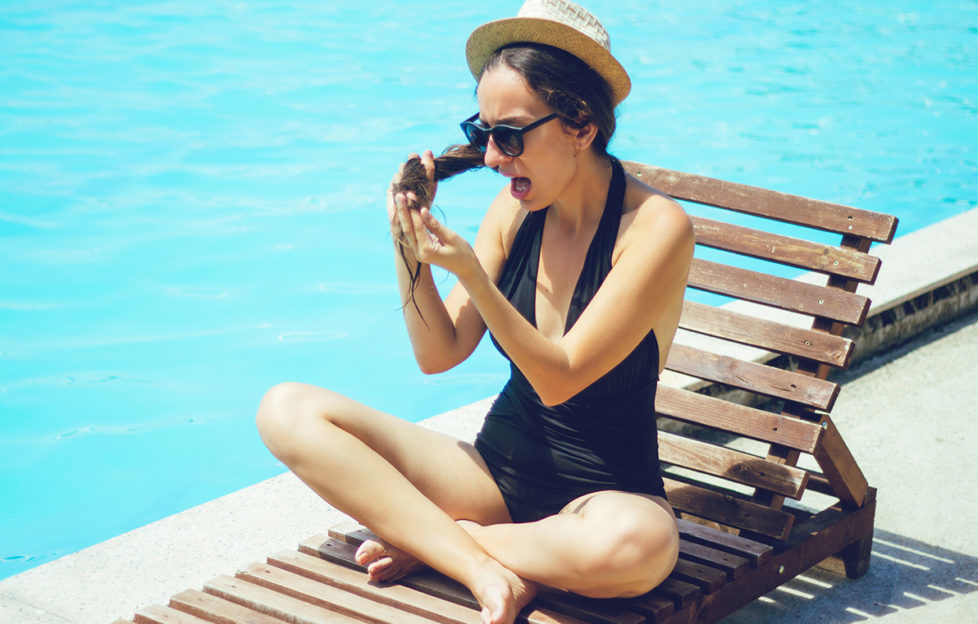 pic istock
There's nothing better than enjoying some sun-soaked relaxation time come Summer. Yet, while time spent soaking up the sun's rays can do wonders for the soul, it can often leave hair feeling dry and a little lacklustre. Thanks to harmful UV rays, humidity, chlorine and product build-up, our post-Summer hair often needs a helping hand once holidays are over.
Daniel Galvin Jr salons have you covered. From colour fading and split ends to over-processed and sun-damaged locks, discover how Daniel Galvin Jr and his team can turn your hair woes into hair wonders.
Hair Woe 1 – Split Ends
Too much sun left you with more split ends than you know what to do with? A post-Summer trim will have your hair feeling fresh and full in no time. Have a thorough chat with your stylist before they tailor the service just for you. Say goodbye to unsightly split ends and feel refreshed as a light trim will encourage healthy hair growth.
Hair Woe 2 – Frizz
If your locks are less luxe and more limp, book in for a an in-salon treatment to condition and restore it back to health. Healthy hair equals shine, elasticity and volume. Daniel Galvin Jr OrganicHead™ treatments are designed to regenerate and condition. Beginning with a detox masque, formulated with argan oil and wheat proteins to seal and strengthen broken hair cuticles, a booster is then selected depending on your hair type and concern. Vitamin C will help rescue hair from pollution damage and product build up, while coconut oil is perfect for locks dried out by the sun. This 20-minute treatment is rinsed off and followed by a blow-dry, leaving hair instantly reinvigorated.
Hair Woe 3 – Colour Fade
Sun is the enemy of coloured hair. Darkened hair can suffer from fading while lightened locks can quickly discolour. The solution? Head into the salon for a colour refresh.
Daniel invented his latest technique, known as Taliage, to rescue hair from bad balayage. The Taliage technique is a methodical practice that gives the freshness of a new balayage, without the colour bleeding and build-up. By using a specially angled brush and diamond shaped foils, the result is a natural sun-kissed look that blends tones without any obvious colour change or lines.
Hair Woe 4 – Dull, Lacklustre Hair
Exposure to the sun, chlorine and even sea water can leave hair feeling dry, brittle and lacklustre. For an at-home treatment that will return your locks to shiny and supple, look to the OrganicHead™ Detox & Purify Shampoo & Conditioner (£7.00 each for 250ml). Designed to nourish and revitalise, this luxurious duo is formulated with an antioxidant-rich blend of ingredients including Mediterranean grape seed oil, seaweed, Arabian coffee and organic orange oil. Follow with the OrganicHead™ Argan Oil Detox Hair Masque (£7.00 for 250ml). Argan oil and wheat proteins improve hair elasticity and strengthen lengths and ends, while organic orange oil provides a soothing, yet stimulating effect to the scalp. Finally, organic aloe vera nourishes for a final shine boost.
The OrganicHead™ range is available to buy now from www.ocado.com, www.danielgalvinjunior.com and www.myonlife.co.uk. All Daniel Galvin Jr treatments are available at both his flagship Belgravia salon and Lanesborough Hotel salon.