The Secret Keeper | Susan Lewis
---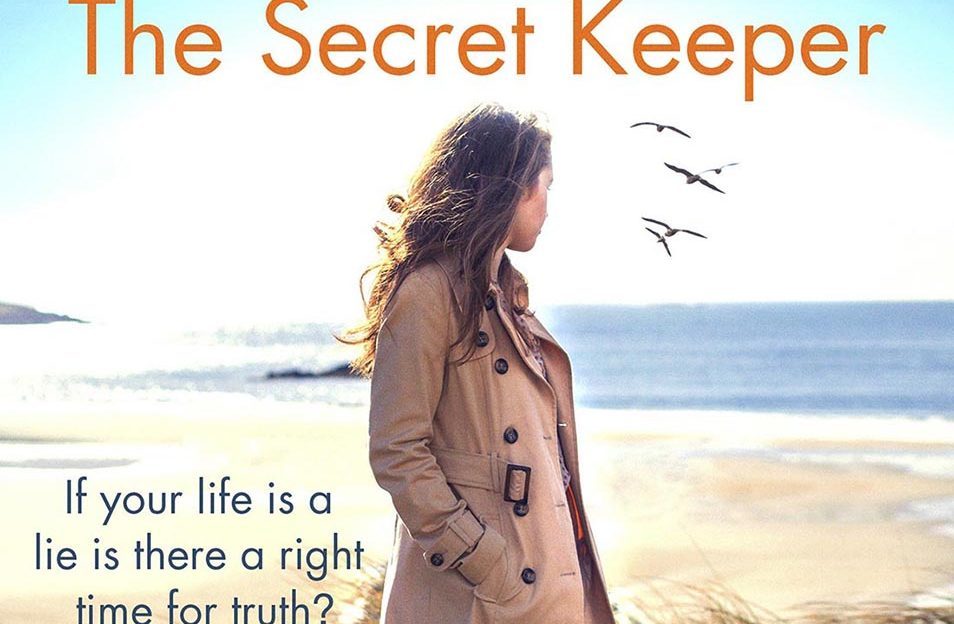 REVIEWED BY SARAH PROCTOR
Lies, intrigue and love are woven through this absorbing read…
Susan Lewis has a habit of testing her characters with catastrophic yet "everyday" events – suicide, disappearances, child snatching and revenge, in her last five books alone. So it's no surprise the central character of The Secret Keeper, Olivia Benting, has taken several hits before we even meet her. Recovering from breast cancer and a double mastectomy, she suspects that her financier husband, Richmond, is a) having a string of affairs and b) hiding the extent of his business difficulties from her. Oh, and several years previously she endured a campaign of jealousy, stalking and intimidation by his ex-girlfriend Ana Petrov.
Olivia is also trying to regain a foothold in the world of work, coping with a demanding teenage daughter and missing her son who is off on a gap year. She is Everywoman – vulnerable, uncertain, annoyed at feeling sidelined and longing for a more meaningful role.
Her teenage love, Sean, returns to town
Then her teenage love, bohemian surfing instructor Sean, returns to town a rich and successful partner in his family's international business empire and pops in to see how she is doing.
His visit arouses a burning jealousy in Richmond, and wistful feelings in Olivia herself. But why has Sean really come back – and how deep and personal is his dislike of Richmond?
Meanwhile Richmond also receives a visit from an old flame… former stalker Ana, apparently all sweetness and light and keen to be best buddies with Olivia.
Given that on their last encounter Ana slapped Olivia savagely in the face in a coffee shop – before being whisked out of prosecution range by her powerful Russian oligarch father – Olivia is deeply suspicious of her motives, and her intentions towards Richmond.
Olivia keeps her enemy close
However she tries to follow the advice of keeping her enemy close.
Emotions are played out against the battle to save an ambitious marina expansion project in Kesterley, the sleepy seaside town that is the setting for a number of Susan's novels (several familiar characters pop up in supporting roles).
Distressing rumours abound that Richmond is about to go bankrupt, and that all the local customers of his finance company are about to lose their pensions and savings as well as investments in the marina. Just when the family need support, all but a few loyal friends turn against them.
Thus the stage is set – and one by one, the slings and arrows of outrageous fortune are launched at Olivia.
The relationship between Olivia and Richmond is difficult to pin down – she is constantly reminding herself what a loving father and husband he usually is, though virtually all we see is his impatience, jealousy and thoughtless emotional cruelty.
Is Olivia justifying to herself her failure to end an emotionally abusive marriage – or are their moments of affection and understanding the mountain tops of a solid relationship that is simply becoming steadily submerged in a sea of troubles?
Tragedy strikes
As the storm breaks and tragedy strikes, Olivia reflects that "it was the sort of thing that happened to other people, strangers she read about in the papers, or pitied, maybe even judged when she saw them on TV." She has been pitched from the sidelines into the fray; from a controlled, ordinary, dissatisfied but manageable existence familiar to many of us into a place of high drama often read about, rarely experienced; familiar to us, yet unfamiliar.
After the detonation point – just past the halfway point of the book – the author follows her characters as they pick through the tangled mess left behind, dust themselves down and move towards acceptance and recovery.
It felt like rather a long denouement, but actually I realised it is proportional – Susan Lewis is a weaver of stories but with a realist's clear, documentary eye.
What is it like to be those poor people in the news, caught up in the extreme fall-out of a crime or drama not of their making? This is it – without the intrusive voyeurism of biography or expose; emotionally authentic but with an insulating layer of fiction.
This is surely the secret of Susan's success and the reason for her legions of loyal fans. An absorbing read with an uplifting conclusion.
Win A Copy
For the chance to win a free copy of The Secret Keeper, pick up this week's My Weekly (issue dated August 18, on sale August 14-20).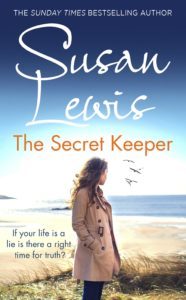 The Secret Keeper by Susan Lewis is published by Century in hardback, RRP £12.99, and available from Amazon…
Read these book reviews, too!