White Stuff Supports Battersea Dogs & Cats Home
---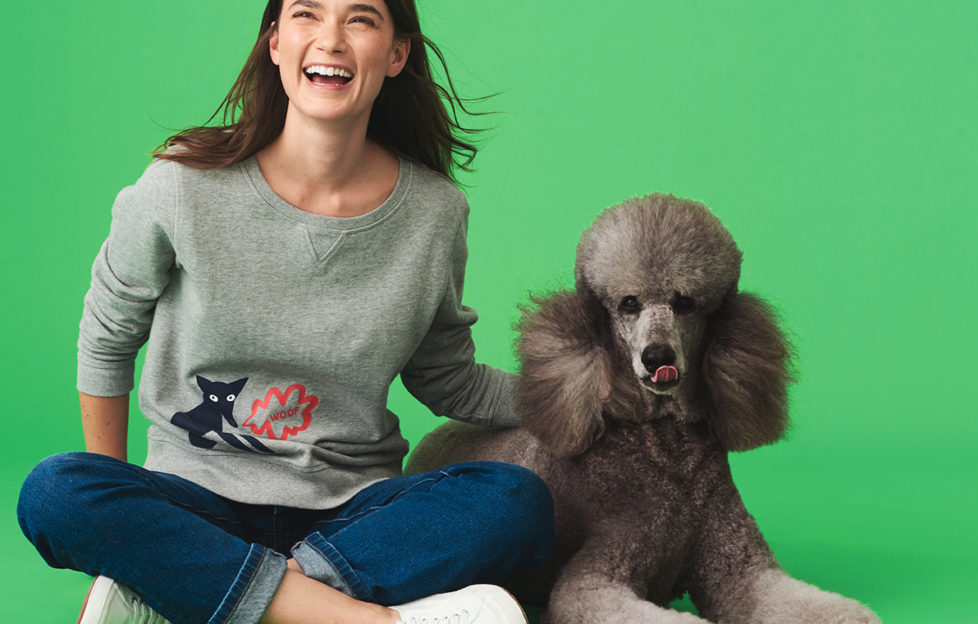 Woof Woof Sweatshirt £45
To celebrate the pride and joy furry friends bring to people's lives, White Stuff has created a new limited-edition animal-inspired collection which supports Battersea Dogs & Cats Home – coming to stores soon!
Our Fluffy Friends
Fun, modern and bold, the special collection celebrates the love and happiness that comes from the strong bond and companionship with dogs and cats. Consisting of 13 pieces, from clothing and accessories to homeware, the range also includes several mini-me versions, so adults and kids can twin it.
Get Your Paws On It
You can get your paws on the exclusive White Stuff x Battersea Dogs & Cats Home collection in select shops and online from early September.
About Battersea Dogs & Cats Home
 Battersea is here for every dog and cat, and has been since 1860. Since it was founded over 150 years ago, Battersea has rescued, reunited and rehomed over 3.1 million dogs and cats.
Battersea cares for an average of 300 dogs and 200 cats across its three centres at any one time.
There is no time limit on how long an animal can stay at Battersea, but the average stay for a dog is 38 days and 22 days for a cat.
For further information on Battersea, please visit www.battersea.org.uk