Make It Better Than Bake Off! Gingerbread Men!
---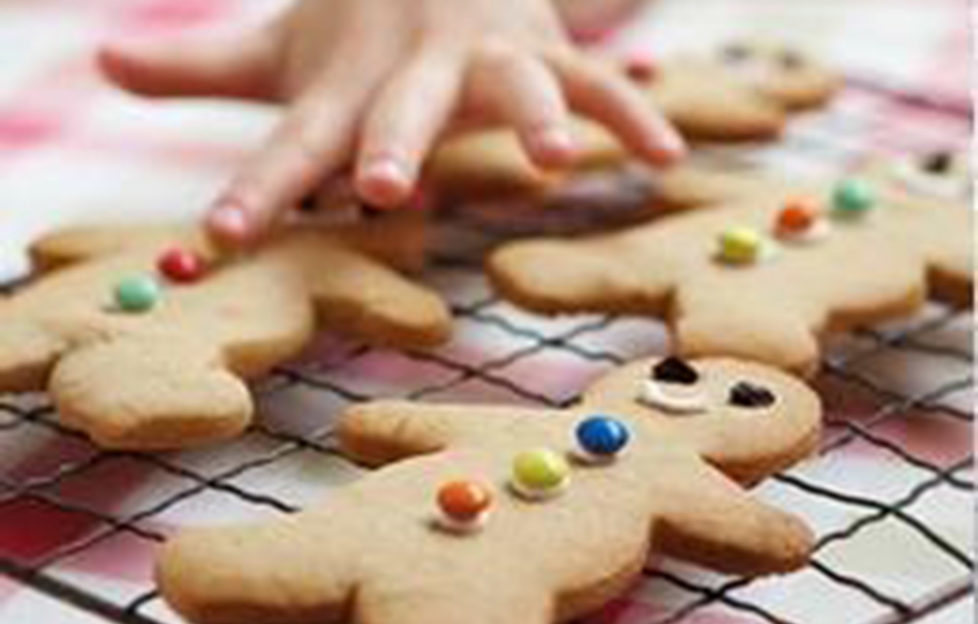 Wasn't the  first night of Bake Off a great success! Try our super little biscuits for a great treat!
Serves: 14
Bake time: 12min
Preheat the oven to 180°C, Fan Oven 160°C, Gas Mark 4. Lightly grease 2 baking sheets with a little Trex.
Beat the Trex, butter and sugar together until light and creamy. Do this by hand with a wooden spoon, or use a hand-held electric mixer. Stir in the golden syrup and beaten egg, beating well until the mixture is smooth.
Sift in the flour, ginger and baking powder, then stir them into the mixture to give a smooth dough.
Dust a work surface with a little flour, then roll out the dough thinly to a thickness of about 3mm (1/8th inch). Use a gingerbread man cutter to cut out the biscuits, re-rolling the dough as necessary. Place about 4 men on each baking tray, allowing room for them to spread a little.
Press currants into the biscuits to form eyes and noses. Bake for 10-12min, until golden brown. Cool for a few moments on the tray, then carefully transfer to a wire rack to cool completely. Bake the remaining biscuits as before.
When cool, pipe a little icing onto each gingerbread man for the mouths and buttons then place the sweets on top.