Lunch For £1 Today? How About Egg 'n' Pasta Bake?
---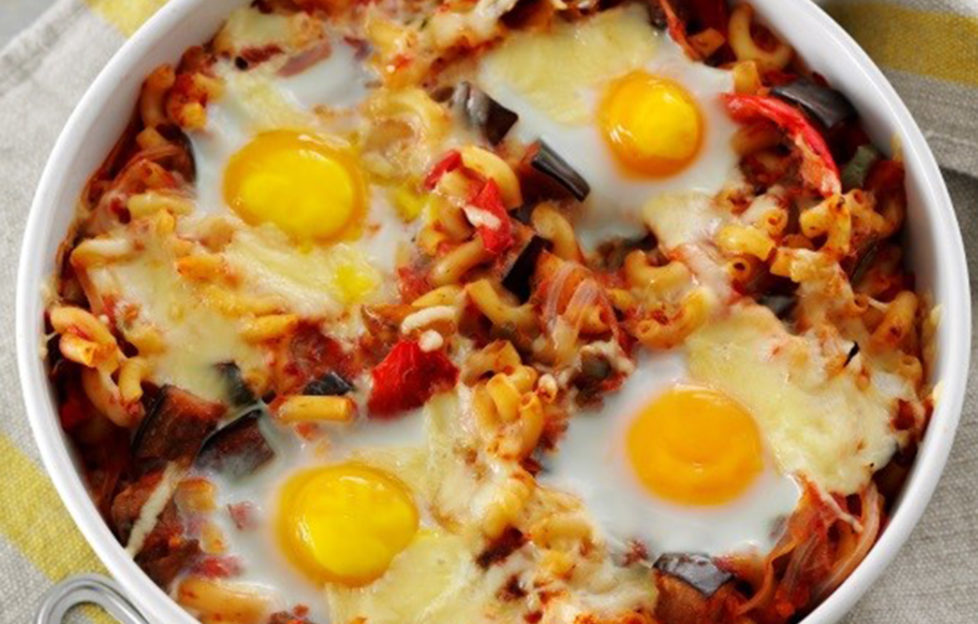 Egg and veg pasta bake
Eat for much cheapness, and healthy too! Try something scrummy with eggs!
(It's a £1 per serving!)
Serves: 2
Preperation time: 15min
Cooking time: 30min
Heat the oven to 190°C, Fan Over 170°C, Gas Mark 5. Cook macaroni according to pack instructions, draining once al dente.
Meanwhile, heat the oil in an ovenproof frying pan and add the onion, peppers and aubergine. Cook over a medium heat for 6-8min until tender. Add the canned tomatoes and herbs and bring to a simmer for 5min.
Add the cooked macaroni to the sauce, stirring for 2min. Remove from the hob and make 4 small wells in the pasta. Crack an egg into each and sprinkle with cheese. Bake for 15min or until the eggs are cooked to your liking.