Ann Cleeves: "It's The Final Chaper For Jimmy Perez"
---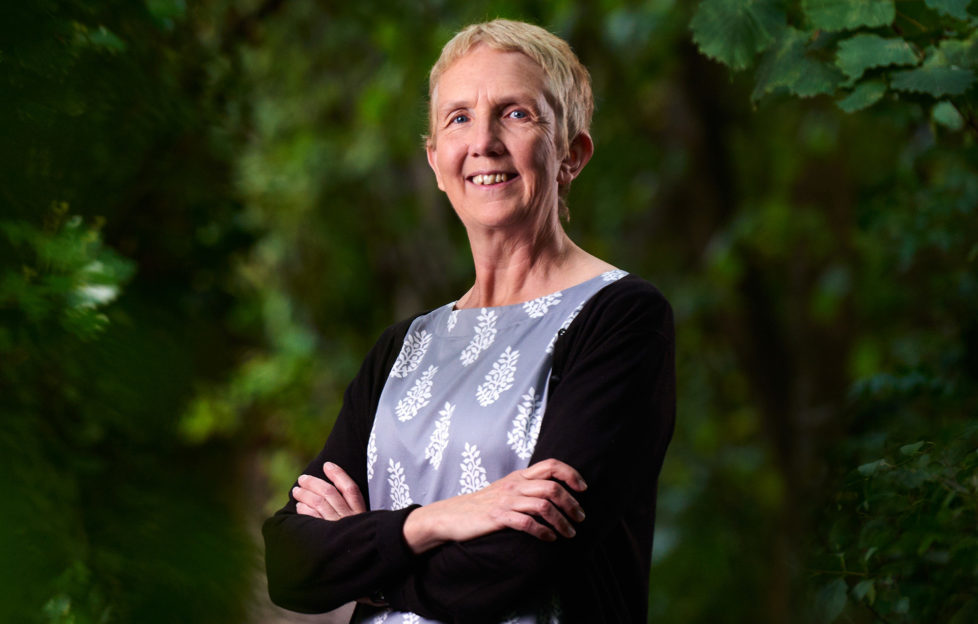 Ann Cleeves Pic: Micha Theiner
As news breaks that Wild Fire, the eighth novel in Ann Cleeves' Shetland series is also to be the last, we chat to the author about her decision to say a final farewell to much-loved detective Jimmy Perez
Ann, thanks so much for agreeing to chat with our online readers about the Shetland Series and Wild Fire. As we say a final goodbye to Jimmy Perez (sob) there's so much we'd like to ask you…
Before Jimmy Perez came along, most folk would have seen Shetland as remote, wild, but also sparsely populated and crime-free. What made you decide to set a crime series on Shetland?
I'd known the islands for thirty years when Raven Black, the first Shetland novel, was written, but it was inspired by my first mid-winter visit.  There was something very dramatic about the dark and the snow. The small, enclosed communities in Shetland suit my style, which is rather quiet and domestic. The first book was intended as a stand-alone novel, and the first quartet developed from that.
Tell us a little bit about the two quartets of Shetland novels. Did you conceive the original idea as a series, and, having written the first quartet, did you already know you would write a second quartet?
The books in the first quartet all have colours in the titles. After deciding that there'd be more than one book, I thought I would do four, each set in a different season. The light and the weather is very extreme in Shetland, very different, so it would almost be writing about a new place each time. Coming to the end of Blue Lightning, the fourth book, I felt as if I still had things I wanted to say about the islands, ideas to explore, so I began a new quartet. The eighth book, Wild Fire, will definitely be the last!
With Shetland (and Vera) you've inspired top TV series. How did it come about that Shetland got on to TV?
Elaine Collins, who was books executive for ITV Studios at the time, and producer of Vera, optioned the series. I thought it was unlikely to make it to the screen, because I couldn't see ITV airing two series by the same author. But I was very lucky because someone at the BBC had read the books and enjoyed them and they commissioned Elaine to make Shetland. It does seem very greedy to have two shows on television at the same time.
No, we're very happy about it! Does Dougie Henshall fit your vision of Jimmy Perez?
Not physically – my Jimmy has Spanish ancestors and dark hair and dark eyes – but he absolutely captures the essence of the character. He has that great mix of strength and compassion. I love the way his relationships with the other characters are so subtle and nuanced, his friendship with Tosh, with his daughter and with Duncan all feel very real to me. There's nothing of the stereo-type.
What made you decide to bring the Shetland series to an end?
I'd run out of things to say about Shetland. And I wanted to end it before I became bored with the characters and the setting. More importantly, I didn't want readers to feel that I was writing the same story but dressed up differently. There's always that danger with a longer series.
How difficult was it for you to say goodbye to Jimmy?
Very! And I'm delighted that he'll live on through Dougie and the BBC drama
Any clues as to whether Jimmy's ending is happy or sad?
I'm sorry! Of course I can't tell you that. Readers will have to find out for themselves.
Do you expect a backlash from readers? After all, we're all a bit in love with Jimmy…
I hope readers will understand why I'm ending the series now and will stick with me for whatever I decide to do next.
We've said goodbye to Jimmy – what are your plans for Vera?
Ah, Vera will continue. I have a much wider palette of backgrounds and landscapes in north east England, from the buzzing city of Newcastle, home to the Great Exhibition of the North, to the wild open fells and the post industrial former pit communities. She ages much more slowly than the rest of us, so she can go on for a while.
And what's next for you? Do you plan another crime series? If so, any clues as to the setting?
Yes, there will be another series. I grew up in North Devon and I'd like to set something there.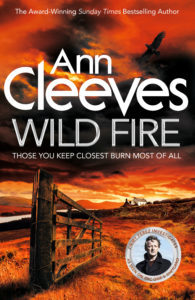 Wild Fire by Ann Cleeves is published in hardback by Macmillan, RRP £16.99, on September 6
Read our review of Wild Fire here, and don't miss the chance to win a signed copy by looking out for our September 15 issue, on sale September 11, where you'll find details of how to enter the giveaway.