The After Wife | Cass Hunter
---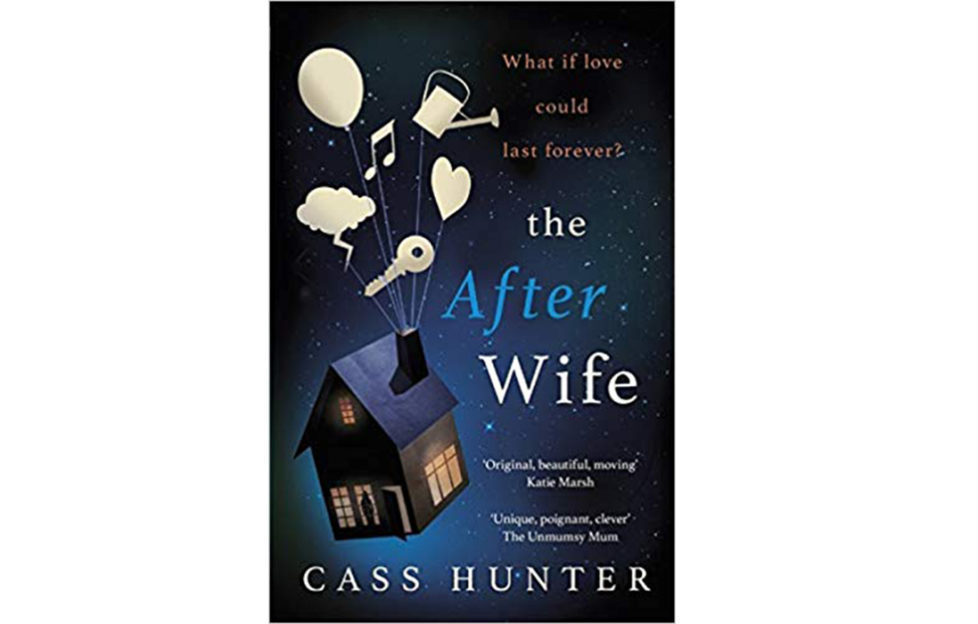 REVIEWED BY BABS BEATON
A moving and thought provoking study of what it means to be human
Rachel is a high-ranking scientist working on a secret AI project. She knows she has a terminal brain aneurysm, and so she sets about creating iRachel, a robot that looks exactly like her. Into iRachel she downloads all her memories, as well as letters and messages for her husband, Aidan, and her teenage daughter, Chloe.
The sudden brain aneurysm while she's driving causes the car crash that kills her. After her sudden death, her work colleague Luke contacts Aidan saying that Rachel has left a message for him.
When he arrives at her laboratory, Luke unveils that message… and the author successfully conveys the sensation of a punch to the gut that Aidan must have felt when he first sees iRachel.
A top secret project
It turns out that Rachel had written a special protocol into her humanoid's programming in the event of her death. These instructions to carry on her work included Aidan and Chloe taking iRachel into their home so the robot can learn… thus ensues all sorts of emotional repercussions.
Not to mention the fact that, being a top secret project, no one can know about iRachel, and with a teenager in the house that brings a whole other set of problems.
The first few chapters are scene setting, with descriptions of robotic research and how high-tech security works, but once iRachel moves into her creator's home, the story turns into a study of grief – an in-depth analysis of how people learn to carry on after a loved one dies.
Short chapters make for an easy read that flows quickly, and chapters alternate the different characters' points of view – including iRachel's, which I found especially poignant.
Wistfulness for humanity
The premise of the story reminds me very strongly of Channel 4's series Humans, the "sci-fi" series that tells of the struggle of humanoids to be recognised as sentient beings with rights. In my mind I saw iRachel as Mia, the lead character of Humans.
There was something very noble and very sad about both Mia and iRachel – a wistfulness for humanity that was reminiscent of Bicentennial Man. This reminds the reader that it's the little things in life that make us human – the warmth of a touch, the taste of a favourite food, the emotions aroused by a piece of music or art.
The process of iRachel's education is fascinating, with some nice interactions between her and Aidan and Chloe. Aidan's mother, Sinead – who is in decline with dementia – provides an emotionally moving foil to iRachel's perfect robotic memory. Sinead and iRachel's interactions embody the concept of personhood and it was their relationship that captured me the most.
Touching to the point of heartbreaking, I felt it was the perfect vehicle for addressing the currently popular issue of the sentience, autonomy and social integration of humanoid robots, and of course the growing problem of dementia for our society.
Rachel's ultimate decision is surprising
I put the genre "sci-fi" in quotes earlier because, even with the AI character, for me this was more of an emotional family drama than science fiction. This is actually a story of coping with life after losing someone you love suddenly and unexpectedly, and how it impacts family life. And ultimately it was this, movingly written as it was, that kept me reading until the end.
It was a little sentimental in places, but overall a moving and thought provoking study of what it means to be human. Without giving away the ending, I'll just say that iRachel's decision in the end was surprising and will have you reaching for the tissues, and yet ultimately, it confirmed her humanity.
Grief must run its course
Last, but not least… while I can understand the premise of a mother wanting to continue to advise her daughter as she grows into adulthood, grief must run its course.
As I read I was debating with myself whether iRachel was helping Aidan and Chloe's grief or robbing them of a natural and healthy processes. If I suddenly lost my husband, would I want a robot that could look after me and be sentient enough to be a companion? You bet!
But would I want a robot wandering around that looked exactly like my husband, yet wasn't quite him? Absolutely not!
The After Wife by Cass Hunter is published in paperback by Trapeze on September 6, RRP £8.99, and also from Amazon
More recommended reading: