What Wine Goes With Soup? Try A Low-Cal White From Black Tower!
---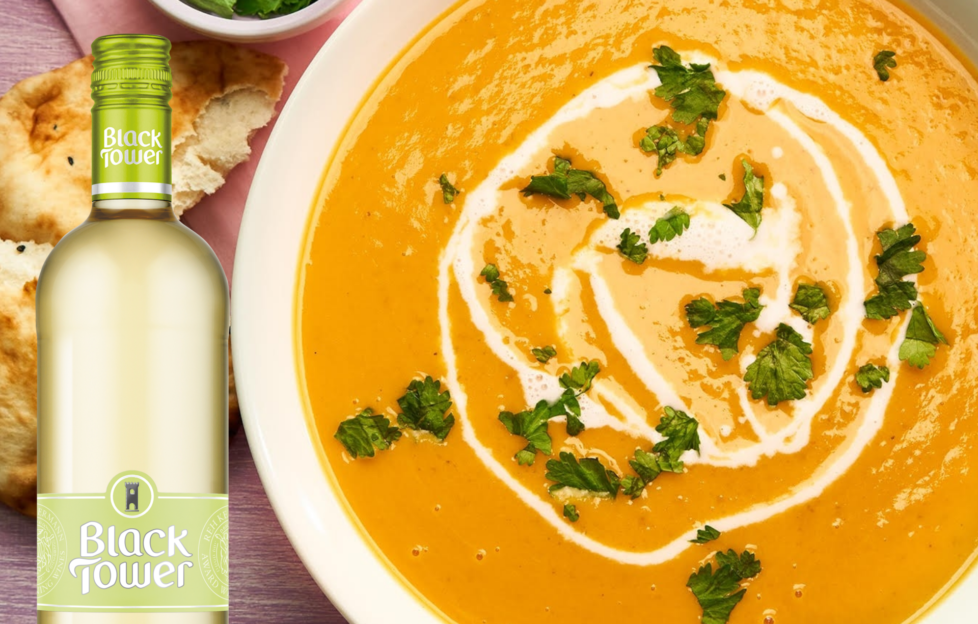 Soup With White Wine Lo cal
Welcome to Wine Lovers!
Nowadays wine can be so high in calories, but if you want to stay trim, then a low calorie wine is an ideal addition to your diet. Low Alcohol wine from Black Tower comes in at 29 calories per 125ml, which is 70 calories less than usual! We've matched this white with our delicious soups this week, because sometimes a little treat in a glass is all you need!
And we have wine to giveaway! Find it here!