Chicken Curry With Quick-Pickled Red Onion
---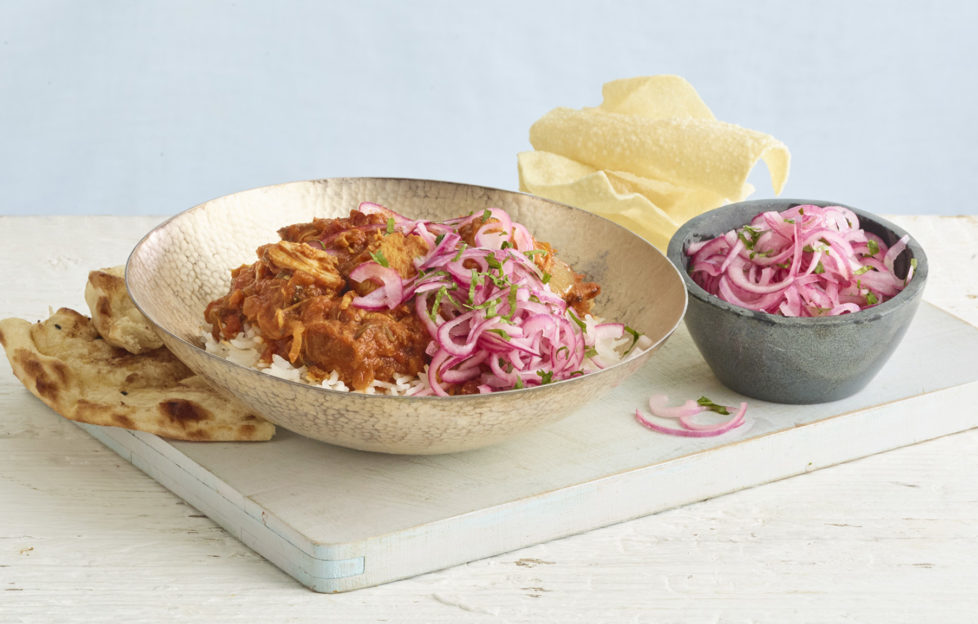 A great recipe for entertaining, with an unusual pickled red onion topping – delicious!
Serves: 4
Cooking time: 90min
Heat the oil in a large pan and add the onions. Sweat on a low heat until soft, for about 10 minutes.
Add the ginger garlic paste and curry paste and cook for 1min, stirring regularly. Add 50ml of the chicken stock and cook out until it has evaporated.
Add the diced chicken and cook for about 5min until nicely coloured. Add the tinned tomatoes, remaining chicken stock, red pepper and a pinch of salt. Simmer for 1hr.
In the meantime, cut the onions in half then finely slice into crescents. Place in a bowl with the chopped coriander and cover with the Lightly Seasoned vinegar blend. Drain after 15min.
Serve the curry with rice, naan bread and a generous helping of quick-pickled onions.