The Memory Collector | Fiona Harper
---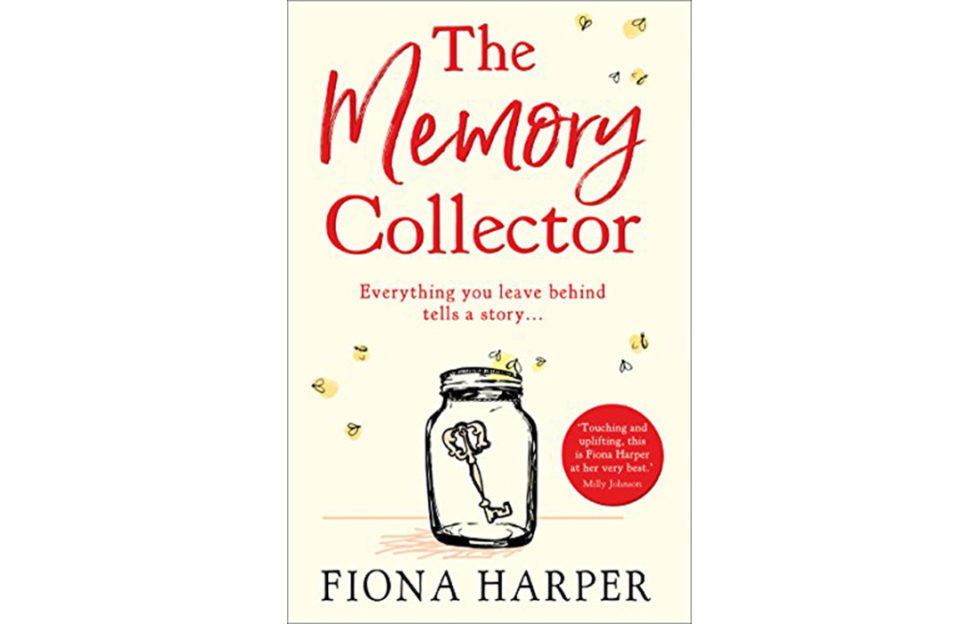 REVIEWED BY BABS BEATON
Poignant and up-lifting, this thought-provoking story is most certainly worth reading
Heather doesn't want to remember her childhood, not when her mother's extreme hoarding cast her family life into disarray. For Heather's mother, every possession was intimately connected to a memory, so when Heather uncovers a secret about her past that could reveal why her mother never let anything go, she knows there's only one place she'll find answers – behind the locked door of her spare room, where the remains of her mother's hoard lie hidden.
Will the truth set her free?
As Heather uncovers both objects and memories, will the truth set her free? Or will she discover that she's more like her mother than she ever thought possible?
As a devout minimalist myself, I really wasn't sure about this book. Was it even possible for me to have sympathy with such a theme? But I found myself relating easily to the main character, Heather, whose OCD tidiness was a result of her mother's hoarding. She even, ironically, has a job cataloguing museum pieces, something I've often thought I would like myself. So it did make me wonder if my own minimalism and organising stems from my mother's love of 70s home décor with six different coloured patterns fighting with each other and the hundreds of "ornaments" in the living room I grew up in! However, the poignant descriptions of Heather's childhood surroundings and the reasons why her classmates ostracized her was heart breaking and made me realise I had it easy.
Heather also has a rocky relationship with her sister and they lay guilt trips on each other, but the author skilfully deals with these emotional family issues, showing the many facets of controlling behaviour and its effect on mental health. The idea that our childhood experiences impact our adult behaviour is, of course, nothing new, but the author injects the idea with such raw emotion that it feels like a revelation.
She's terrified she's going to turn into her mother
As Heather slowly, reluctantly, goes through her mother's STUFF, she begins to uncover events in her childhood that she has long forgotten – or perhaps her mind has blanked out. The author successfully explores the idea that what creates a hoarder is LOSS; that losing a loved one leaves a big hole that they desperately try to fill with STUFF. The author skilfully builds the tension of what was behind Heather's mother's hoarding, and of her own emotional issues. With her own compulsion, she's terrified she's going to turn into her mother, that her mother's stuff will contaminate her seemingly ordered life.
Partly the mystery of the family secrets and partly a romance story – will the dishy neighbour Jason manage to get beneath Heather's defences? – the "happy ever after" ending was ultimately poignant and up-lifting. And despite all the family skeletons, the ultimate mystery was whether Heather could leave all this STUFF behind – not just her mother's junk, but everything she has, everything she was, and move on to a better, freer future. A thought-provoking story most certainly worth reading.
The Memory Collector by Fiona Harper is published by HarperCollins in paperback on September 6, RRP £7.99
More reading recommendations