Rustic Décor Ideas For Autumn
---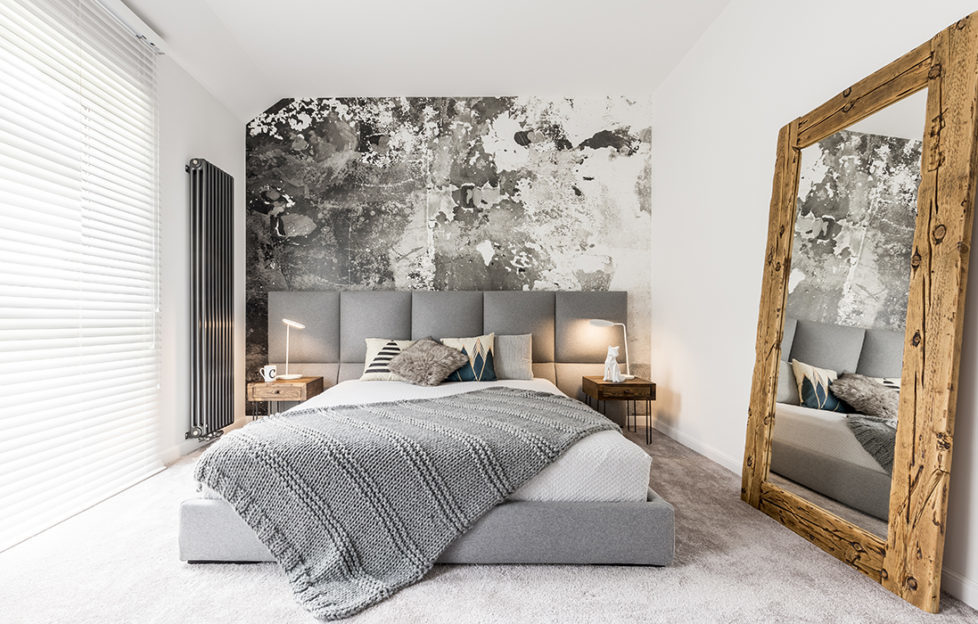 Transform your home with a few rustic touches…
 The heatwave is officially over, and with cooler mornings gradually creeping in, there's no denying it: autumn is on its way. For once, Britain has benefited from a genuine summer and perhaps this is why the shift into the cooler months feels more drastic this year.
And if you're like us, while you may be sad to say goodbye to the sun, you're also looking forward to all the things that come with the season. With the beautiful colours, crisp mornings and cosy evenings, there are a lot of special things to enjoy during autumn.
One way to really gear your home up for the season is to shift out your summer décor and make room for some rustic pieces that capture the essence of autumn. Rustic décor continues to grow more popular and can be easily implemented into your home without requiring an entire style overhaul. Here, we share easy tips for working in some beautiful rustic pieces to get ready for autumn.
Embrace Natural Materials
The easiest way to bring rustic elements into your décor theme is by introducing items with made from natural materials. Wood is the queen of all things rustic, and is an item that can be easily introduced throughout your home. You can start by rotating your house plants to less visited rooms and replacing them with twig arrangements in a tall vase. You can also easily incorporate wood by swapping out your family photo frames for natural wooden ones, or you can create a true focal piece for the room with a wooden photo print.
Stone is also a popular material in rustic themes and is another easy addition. To make a statement on your dining table, you can opt for slate placemats and coasters to really tie in the natural feel.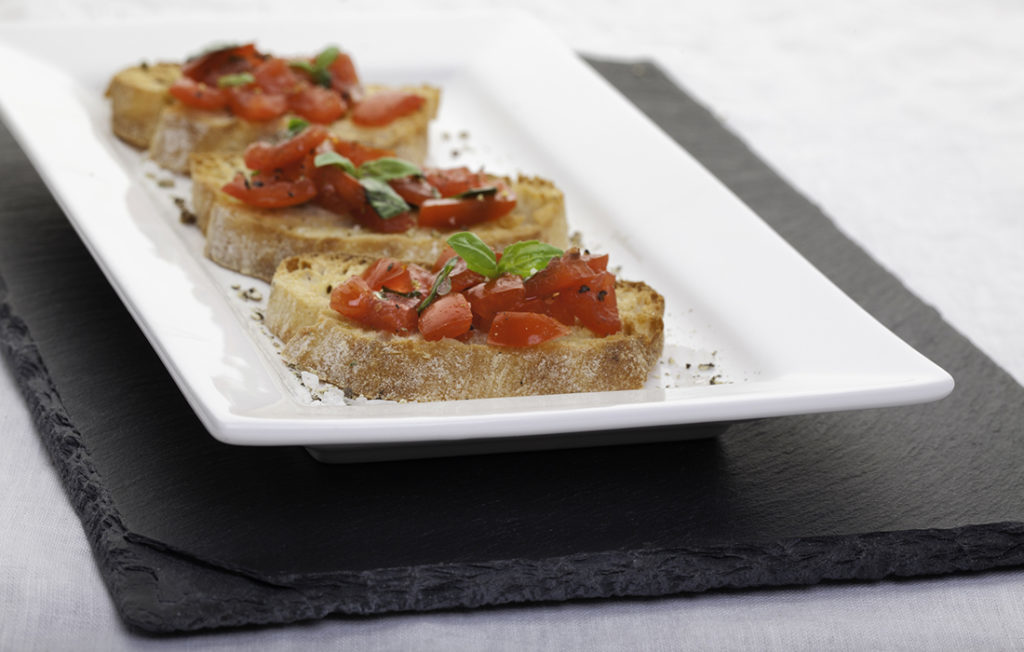 Pay Attention to Texture
Texture is an important element of any décor theme, but perhaps most so when you're aiming for the rustic feel. Once you implemented wood and stone, you'll already have introduced some excellent rough texture into your home, which is exactly what you want to achieve. Think about the various areas in your home where you could introduce more texture.
Fabrics are a fantastic way to add some rougher texture. You could add some simple cushions to the sofa or choose a rough-hewn rug in front of the fireplace. If you want to really commit to the look, you could opt for burlap curtains. Faux animal skins and furs are often seen incorporated in rustic style. Nothing says tough and hardy quite like a faux animal skin rug, yet it still makes a room feel comfortable and warm.
Select the Right Colour Palette
To make sure your rustic theme reflects the season appropriately, you'll want to incorporate the right colours. Earth tones, such as browns, beiges and greys are a great place to start. But why not add a real pop with seasonal foliage colours like yellow, orange and crimson?
If you're not quite ready to paint a wall, you could opt for a vibrant throw to curl up under on a chilly evening.
You can choose other colourful accent items such as vases, artwork or lampshades to complete the look.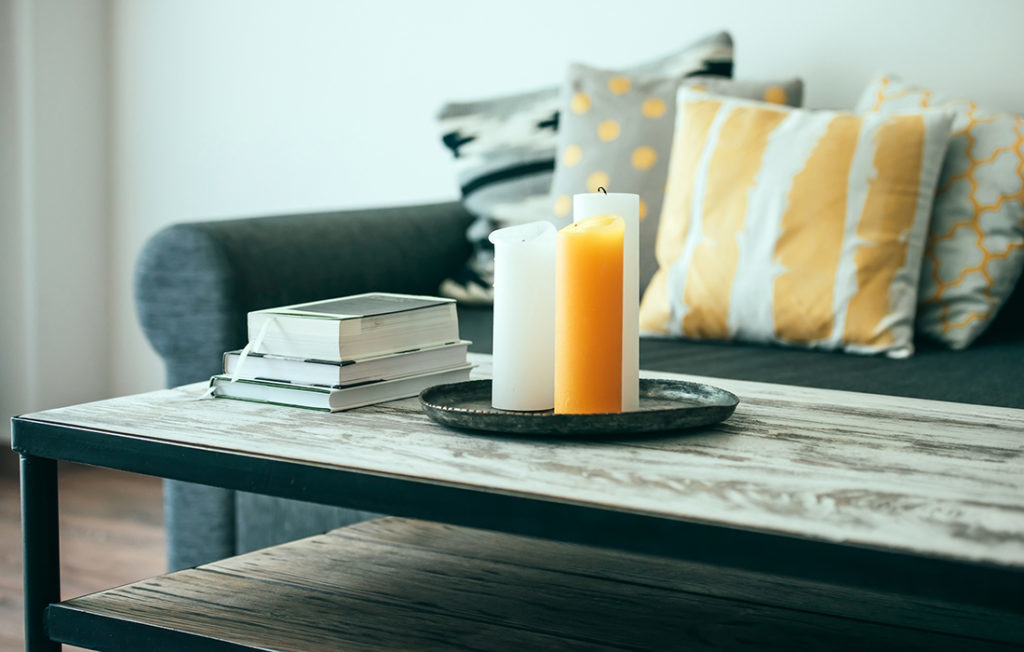 Play on Light & Scent
Light and scent are two of the most stand-out elements of autumn. Set the mood with delicious spicy candles set in rustic votive holders or choose a unique reed diffuser. This will not only ensure that the room smells delightful, but also adds an interesting décor element.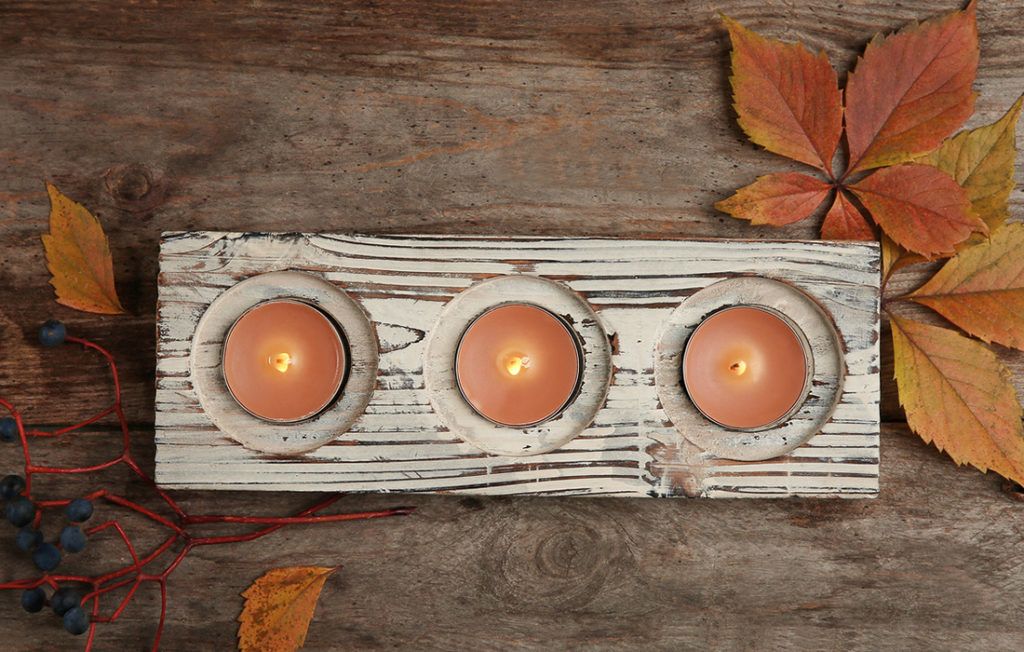 Setting the right tone with your lighting is also important. Where possible, try to make use of lamps rather than overhead lighting. Overhead lighting can feel cold and impersonal when the objective in autumn rustic décor is to create a warm, cosy and welcoming feel. Perhaps choose a statement lamp made of rough or natural materials, this way it will act as both a source of light and an interesting decorative piece.