Baxter's Requiem | Matthew Crow
---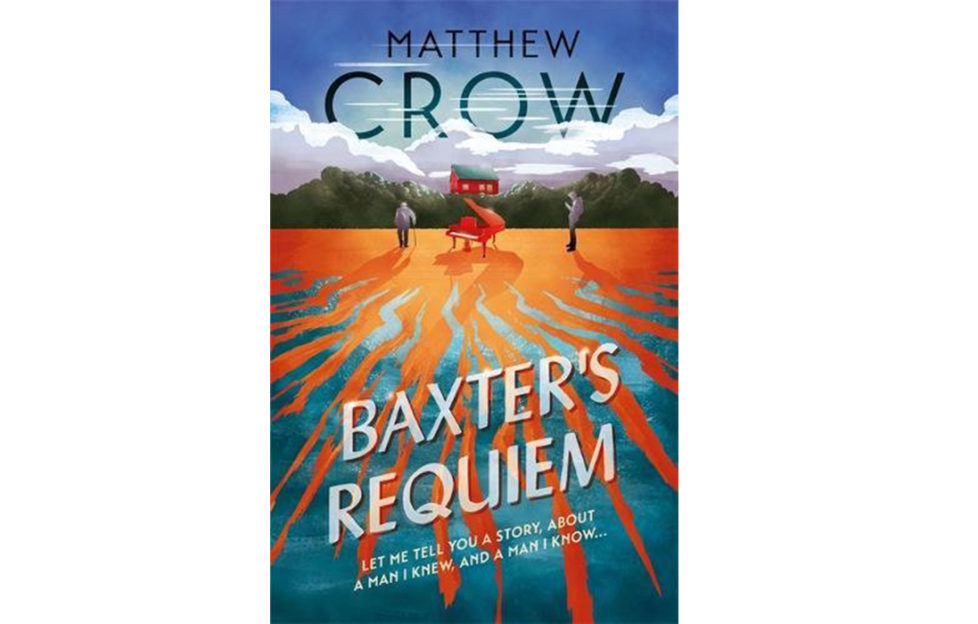 REVIEWED BY BABS BEATON
There were moments of brilliance in this lovely, feel-good, life-affirming story
Mr Baxter is 94 and falls down his stairs, thereby reluctantly finding himself a resident at Melrose Gardens Retirement Home. Being a bit of a rebel-rouser, he is not a good resident and a place like Melrose Gardens is his worst nightmare!
Greg is only 19 but his brother's suicide leaves him so depressed that he is close to giving up on life himself.
Determined to save the boy, Baxter enlists his help with a spirited "escape". With Greg in tow, Baxter sets out on a mission: to escape Melrose and head for the war graves of Northern France to pay tribute to his long lost love, Thomas. Along the way, Baxter shares his memories and Greg begins to realise that life need not be mere endurance, and that the best way to honour the dead is to live.
I wanted to get back to Baxter and Greg
I found the sub-plot with Suzanne, Ramila and Winnifred a bit distracting, although some readers might see them as "light relief". While these characters were certainly well drawn and as fully-fleshed as the two main characters, I still found myself wanting to get back to the story between Baxter and Greg. I also would have liked to know more about Thomas and wished the author had simply focused on weaving the past story between Baxter and Thomas with the present day story between Baxter and Greg.
That said, there were moments of brilliance in the writing of a lovely, feel-good, life-affirming story. It was heartbreakingly sad at times, but managed to keep a sense of humour throughout that really brought the characters to life.
It also deals very sensitively with the topic of homosexuality – the love of Baxter's life is male, and Greg's brother committed suicide because he was taunted for being gay.
This book lives up to its hype: a glorious celebration of life, love, and seizing every last second we have while we're here.
Baxter's Requiem by Matthew Crow was published in paperback by Corsair on September 6, RRP £12.99
More great book reviews: