Her Watchful Eye | Julie Corbin
---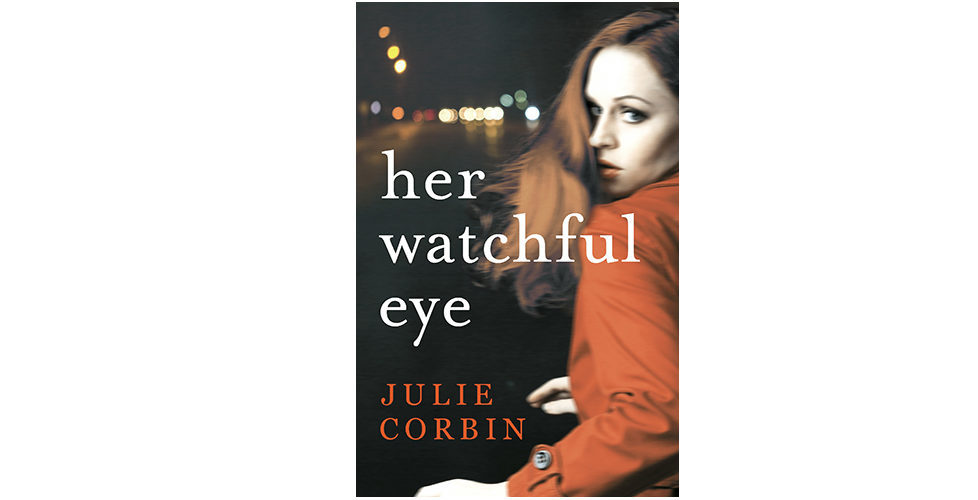 REVIEWED BY BABS BEATON
This story has so many twists and turns it will make you dizzy!
Someone is watching Hannah. Her name is Ruby, and her job as a CCTV operative means she can follow Hannah wherever she goes. It's against the law, but that has never stopped Ruby before. And there's no harm in just watching. Until just watching isn't enough…
Ruby is an ex-cop with a secret past and a tortured soul. When she sees Hannah in her CCTV work, she knows she cannot pass it by; she must do whatever she can to protect Hannah. But why? Who is Hannah?
Slowly but surely the reader is drawn into Ruby's complicated life, her dysfunctional family, and their ever-increasing web of secrets and lies. There is intrigue aplenty, adoption, stalking, violence and murder – not gratuitous, but crucial to a story of family dynamics and how families can be unintentionally cruel to each other.
An emotional rollercoaster
I can't tell you much about those relationships, or who Hannah is to Ruby, because it's one of many, many plots that would be spoilers if revealed. This story has so many twists and turns it will make you dizzy! Every single chapter brings at least one revelation. This novel is the very definition of the term "emotional rollercoaster".
Just when you think you know what's going on, that you've finally unraveled Ruby's haunted past, the author about turns and takes the story in another direction.
This is a story about the choices we make in life and the impact those choices have not just on ourselves but on those around us. What I can tell you about the story is that there IS a happy ending… of sorts. And the characters have been through so much emotional turmoil, that you're bound to feel that they deserve that happy ending.
A page-turning murder mystery with lots of thought-provoking things to say about family relationships.
More Thrilling Book Reviews