Q&As with bestselling author Gill Paul
---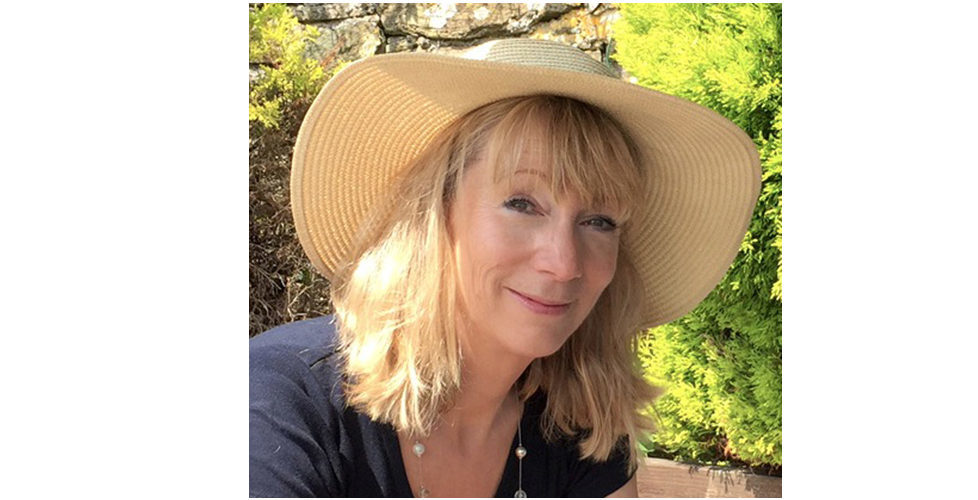 BY KAREN BYROM
As a lover of historical fiction I'm so excited that one of my favourite authors, Gill Paul's latest novel The Lost Daughter is now available in e-book (and will soon be available in paperback, too!)
Like Gill's previous books, The Lost Daughter, which tells the story of Grand Duchess Maria Rostov, links true-life events in history to the here and now, as the author skilfully weaves between past and present.
Gill's other novels include The Secret Wife, which tells of the romance between cavalry officer Dmitri Malama and Grand Duchess Tatiana, the second daughter of Russia's last tsar.
Gill doesn't confine herself to Russian history, though. Women and Children First takes us aboard the Titanic while  The Affair, set in Rome in 1961–62, explores the love story of Elizabeth Taylor and Richard Burton.
No Place for a Lady takes us back to the Crimean War of 1854–56 when two sisters travel out to Russia to face challenges beyond anything they could have imagined.
And we learn a different side to Wallis Simpson in Another Woman's Husband,  about links you might not have been aware of between Wallis, Duchess of Windsor, and Diana, Princess of Wales.
I caught up with Gill to ask her a few questions about her writing.
Are your stories ever based on real life or people you know?
Most of my novels include real historical characters, either in main or subsidiary roles. I like trying to get inside their heads and reveal their personalities, sometimes re-evaluating the accepted view of them.
As a writer of historical fiction, how long do you spend researching before starting to write a novel?
As a rule of thumb, four or five months, but some novels take longer. I go through pack upon pack of Post-it notes as I sticker the bits I want to remember, so my research books end up looking like scruffy yellow hedgehogs.
How long does it take you to write a book?
I've been producing one book a year recently – that includes research, outline and writing. But after you write those magic words 'The End', there's still the editing and proofreading to do, followed by another tranche of work around publication date when all authors need to get involved in their own marketing.
Can you describe the feeling you get when you see your novel in a shop?
It's a real buzz. I tend to hide behind the shelves watching to see if anyone will pick it up and wanting to hug anyone who actually buys it. Maybe I should next time.
Do you ever dislike any of your own characters?
Subsidiary characters, like the murderers in The Lost Daughter, are impossible to like, but if characters have a more prominent role in the novel I will try to make them multi-faceted, exploring their good and bad points.
 Do you read and enjoy the genre of book you write?
I love historical fiction. It's the main genre I read, although I will always pick up the latest novels by author friends and usually check out the "hot" new books everyone is talking about.
Which authors/novels do you idolise?
Barbara Kingsolver is my heroine and The Poisonwood Bible is my favourite of her many wonderful novels. Like me, Paula McLain writes about real historical characters and I'll always buy her latest as soon as the hardback is out. Recently I've come across a wonderful author called Eve Chase: check out The Vanishing of Audrey Wilde. It's stunning!
If you weren't an author, what would you be?
I briefly studied Medicine so could have been a doctor, but patients the length and breadth of the land should be very grateful I didn't finish. I'm squeamish and would have made a terrible doctor!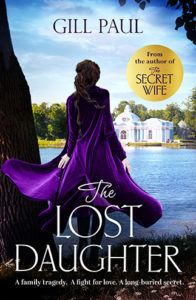 I'm so glad Gill decided to be an author in the end! Read my review of The Lost Daughter here, and look out for Gill's exclusive short story about Grand Duchess Maria in My Weekly, October 20, 2018 issue, where there will be chance to win a copy of the book, too.
More Author Interviews