The Appletiser Pink Lady Mocktail
---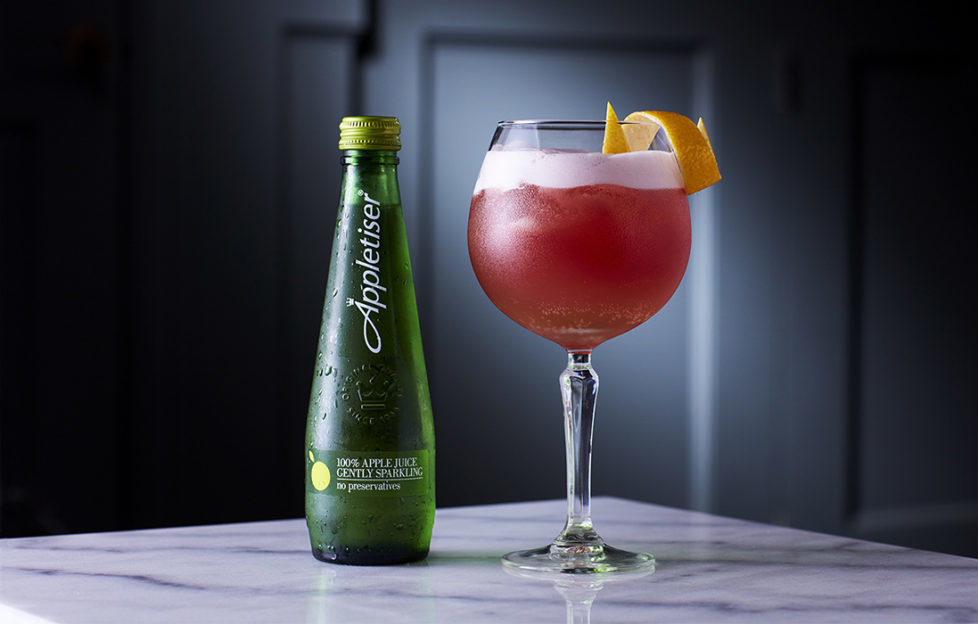 Oooh, elegant! A refreshing, healthy, non-alcoholic version of the classic gin-based Pink Lady cocktail – complete with the egg white.
Add the lemon juice, apple juice, pomegranate juice and egg white into a boston glass.
Dry shake the ingredients for about 20 seconds
Fill the boston glass 3/4 with cubed ice and shake for a further 10 seconds.
Single strain into a Copa glass over cubed ice.
Gently pour Appletiser down the side of the glass to ensure there is a good separation of foam.
Garnish with an apple slice.