Happy 60th Anniversary, Paddington Bear!
---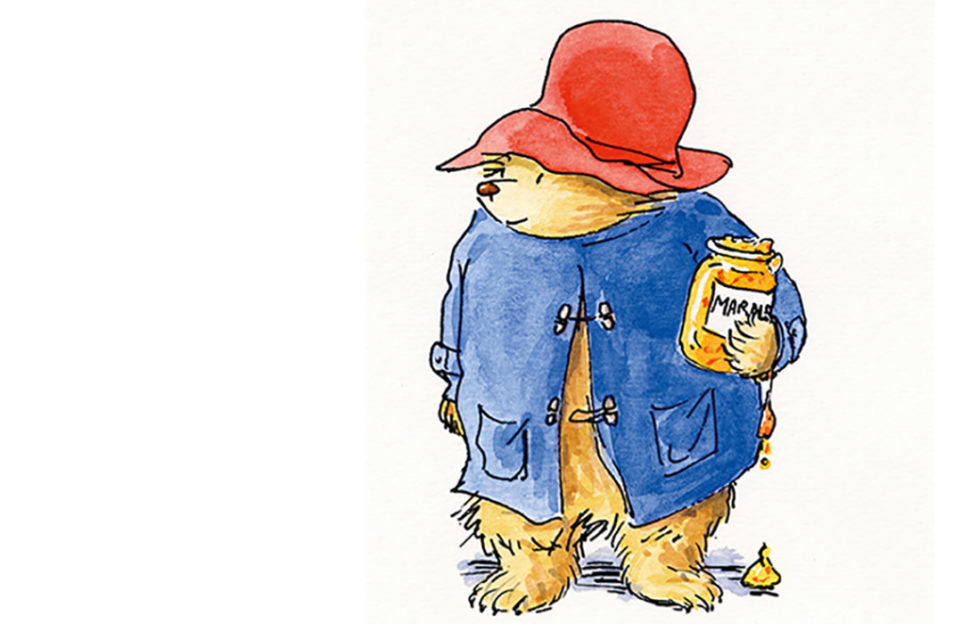 Illustration © Peggy Fortnum and HarperCollins Publishers Ltd 2003
BY KAREN BYROM
Can you believe it's 60 years since Paddington Bear arrived at Paddington Station from deepest darkest Peru, clutching his suitcase and hiding his marmalade sandwich in his hat.
We were asked to "please look after this bear" and in the years since, we've certainly taken him to our hearts. I spent many happy childhood hours reading his adventures as a child. Author Michael Bond knew how to touch the hearts of children and adults alike with his gentle stories of Paddington's well-intentioned deeds and misadventures.
But did you know the lovely story behind Paddington's creation? On Christmas Eve, 1956, while working as a BBC cameraman, Michael bought a small toy bear which had been left alone on a shelf in a London department store. Feeling sorry for it, he took it home and gave it to his wife. They lived near Paddington Station and Michael had often thought that Paddington would make a good name for a character.
And the rest, as they say, is history …
Celebrate with Paddington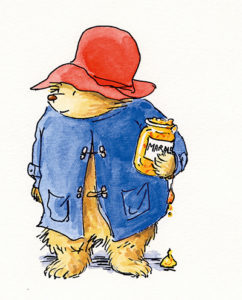 You can be part of the Paddington Anniversary celebrations by taking part in PADDINGTON BOOK DAY on Saturday 13th October, when libraries, bookshops and schools around the UK will celebrate with Elevenses and storytelling events, games and costume character appearances.
On the day before, schools will encourage children to celebrate PADDINGTON BOOK DAY with their families by holding Elevenses parties and doing good deeds at home, in true Paddington style.
You can download invitations, activities and recipe ideas for your party here!
Perfect Christmas Gift
Look out in your local bookshops, too, for the lavish new hardback edition of the original A Bear Called Paddington, featuring Peggy Fortnum's illustrations in full-colour (HarperCollins Children's Books, HB £20.00), plus a new compendium of classic stories, The Complete Adventures of Paddington (HarperCollins Children's Books, HB £40.00).
Either book would make the perfect Christmas gift for any Paddington Bear aficionado!