My Weekly Latest Issue October 9
---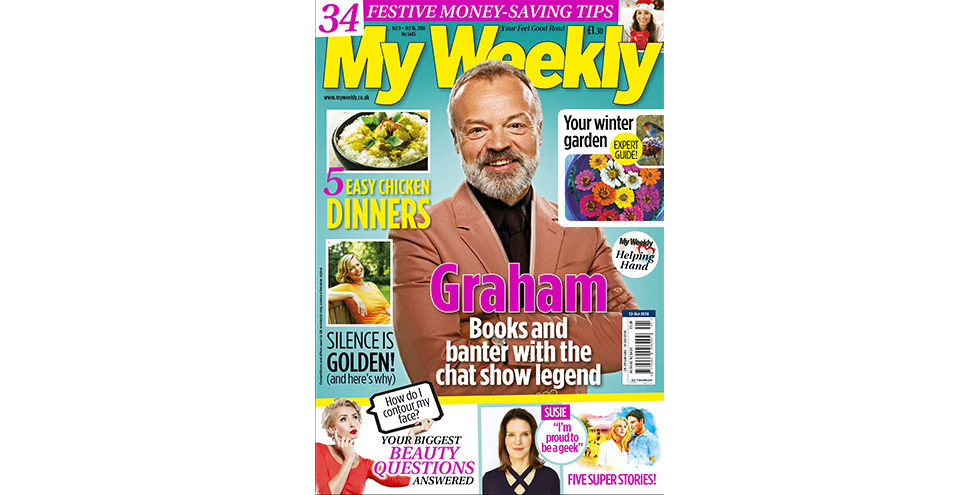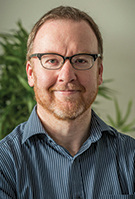 "The times, they are a changin'", a well-known folk rock star once famously sang. That's certainly true in the pages of My Weekly this week as our summer features go into hibernation and our winter ones awake from their slumber! So we say a fond farewell to our expert gardener Susie White, who leaves us with handy tips on preparing your garden for the months ahead (Susie will be back in spring!) Meanwhile our attention is turning to the festive season and easy ways to save money for Christmas. Enjoy the issue!
Stuart Johnstone, Editor
My Weekly is available from October 2-8, available at supermarkets, newsagents and as a subscription.
Take a look at what's inside…
Helping Hand Appeal
Every donation that rolls in, by post, text or phone, warms our hearts and enables Mary's Meals projects around the world to keep feeding hungry children. Read Indian schoolgirl Britima's poignant story in this week's magazine. We also have a cheering update from Romania, where My Weekly's work in years gone by made a dramatic difference to many lives.
Health
Don't you just wish for a few moments' peace in your hectic day? You're not alone! Read about a movement that's establishing quiet times in parks, where you can enjoy silence and a spot of mindfulness or meditation. Plus find out all the health benefits of being quiet. Go on, switch off and tune in to nature…
Your Autumn Garden
Our expert Susie White bows out for a while with a double-length feature which looks back over the summer and forward to the colder months. She explains how you can keep your garden looking interesting and, more importantly, a winter haven for birds, animals and insects.
A Waste-Free Christmas
Make zero waste a reality this year! Sue Hayward has practical tips for gift shopping, decorating tastefully and laying on a fabulous spread WITHOUT wasting food or money. Start now, be savvy and hey presto – it can be done! How does gammon help? Buy the magazine to find out…