Chocolate Peanut Butter Banana Bread
---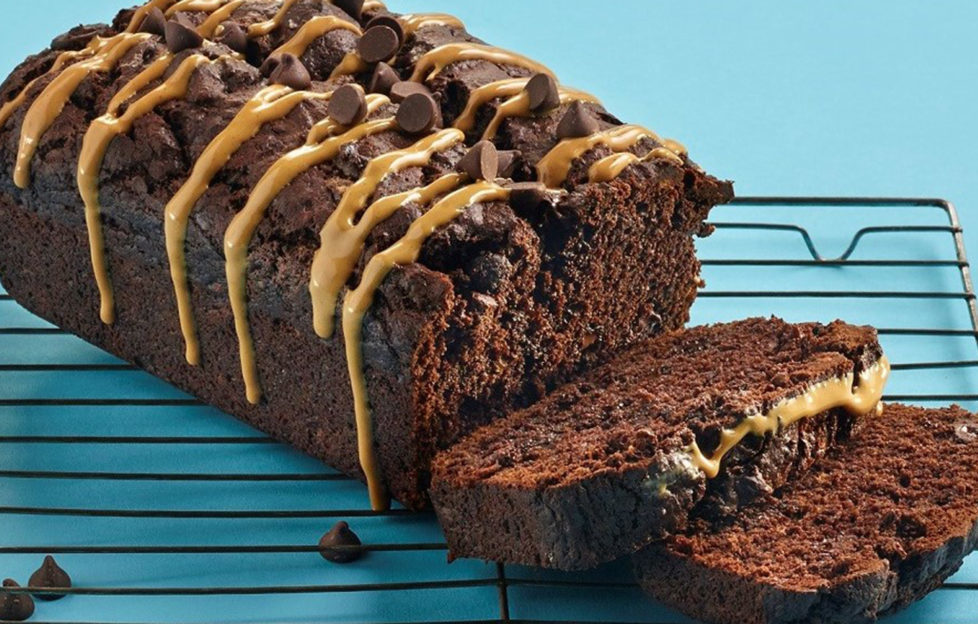 Chocolate Peanut Butter Banana Bread
Credit: Skippy Peanut Butter
A Totally Delicious Treat!
Serves 8
Cooking and preparation time: 1hr 20min
Heat oven to 180 degrees Celsius (Gas Mark 4)
In large bowl, stir together bananas, butter, the beaten eggs, vanilla extract and the peanut butter.
In separate bowl combine flour and remaining ingredients. Stir flour mixture into banana mixture until blended.
Transfer to a lightly greased 21 x 11 x 6 cm inch loaf pan.
Bake 45 to 55 minutes, or until a cocktail stick or skewer inserted in centre comes out clean.
 Cool completely on wire rack 20 minutes.
To serve, drizzle with warm peanut butter, if desired. Try Skippy Peanut Butter!
(Hint: to warm peanut butter, put a few spoonfuls in a bowl in the microwave and heat in increments of 10-20 seconds, so as not to overdo it. If you heat it for too long, the centre may go on fire). Do not put the whole jar in the microwave, as this is not safe either.
If you have ever set something on fire in the microwave, please do tell us about it!