My Weekly Latest Issue October 16, 2018
---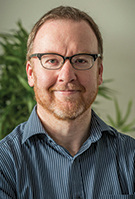 The My Weekly family is made up of writers, designers, editors, picture researchers – and you! Our readers are the heart of our magazine, so I am inviting you to join our My Weekly Reader Panel – trusted readers who we ask, through short online surveys, what you think of our features and adverts. In return, for each survey you complete, you will be entered into a draw to win £50! It's really easy to join. Just click here to sign up. I look forward to hearing from you!
Stuart Johnstone, Editor
My Weekly is available from October 16-23, available at supermarkets, newsagents and as a subscription.
Take a look at what's inside…
Cook Ahead For Christmas
Imagine serving up gorgeous home-made mince pies and puddings over Christmas, and handing out beautiful foodie presents (such as these biscotti), all without breaking a sweat. You can – if you've made them in October! Sue Ashworth's lovely, uncomplicated recipes will inspire you to start on your festive baking right now.
Children In Need
The One Show's Matt Baker is a huge fan of Children In Need – in fact, he's on the board of the charity! Pick up the magazine to find out what he's up to for this year's appeal, learn the surprising story of how he got his job on Blue Peter, and more…
Why Are You Feeling Blue?
We dip into the latest research to identify some surprising yet simple factors proven to bring us down. You might not like all the answers – but knowledge is power and this feature might be a lightbulb moment for you or someone you know.
Magical Ireland
Breathtaking scenery, intriguing history and ancient sites still used for pagan ceremonies. Ireland is magical in more ways than one! Explore the area around picturesque Limerick with Susie Kearley, pictured with her partner Vic,  enjoying a day out at Loch Gur.