Melanie Sykes' Top Tips For Fighting The Autumn Blues!
---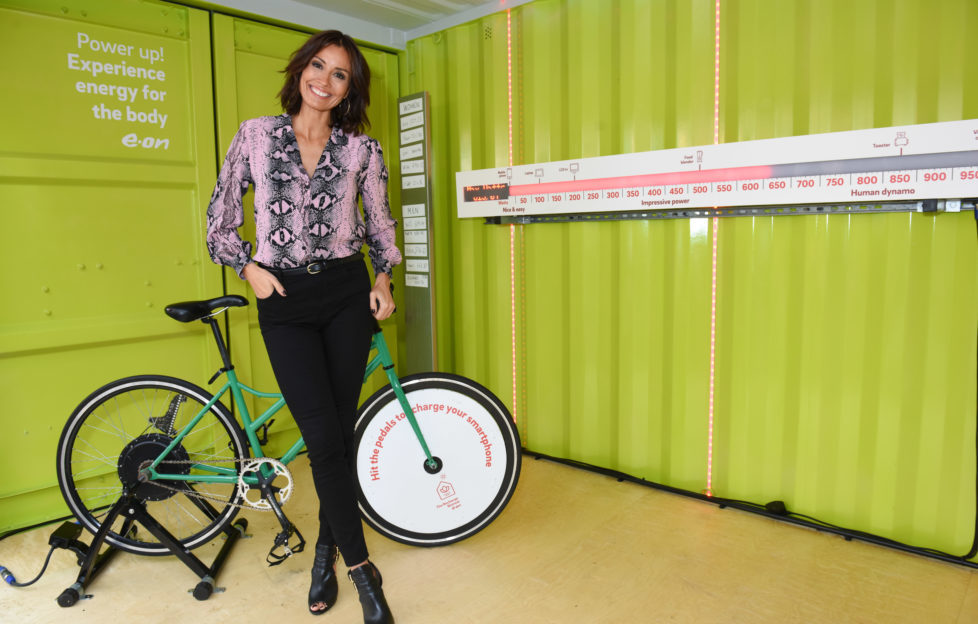 Credit: Nicky J Sims/Getty Images for E.ON
The autumn blues are setting in as the most draining month of the year strikes! But not to worry, Melanie Sykes is here with her top energy boosting tips!
New research from E.ON has shown that October is leaving nearly half of us in need of some serious TLC, thanks to bad weather and dark nights. Not only is October stressful, but 2018 is too as nearly half of us have agreed we feel even more drained now than we did this time last year.
Melanie Sykes' 5 top tips to recharge your batteries
1. Get creative in the kitchen: After a busy day, it might seem much easier to order a takeaway rather than cook something fresh for dinner. However, spending time in the kitchen creating and preparing food – whether that's a bowl of a pasta for one or a family meal – can be a great way to relieve stress and wind down for the evening. The best part of this is you can use all-natural ingredients to ensure you get the healthy kick you need this autumn.
2. The literary prize: Reading is the perfect chance to escape those autumn blues and transport yourself into another world. It doesn't matter where I am; in the house or on the commute, a good book gives me the chance to take time out of the day to relax!
3. Bring warmth to your relaxation: Surprisingly, only 3% of Brits said a spa was their favourite place to relax, with the number one spot being at home. Make sure your home is cosy by using a smart thermostat, like tado° from E.ON, to ensure its nice and toasty for when you arrive home.
4. Turn feeling down into a downward dog: With two in five Brits (42%) admitting to having low energy levels this time of year, one solution to recharge your batteries is to start practising yoga. Yoga is not only great for your body, but also your mind, as it provides the perfect opportunity to meditate while you pose, leaving me feeling refreshed after every session.
5. The final piece of the puzzle: Relaxation can come from simply distracting yourself. Personally, I find solving a jigsaw puzzle with my family the perfect way to recharge my batteries and feel a fun sense of achievement once we've finished a puzzle. In the wet and windy autumnal weather why not challenge your friends to complete a jigsaw with you?
For more information on how E.ON can help you recharge your batteries this autumn, for example by getting a smart meter from E.ON to help maximise your 'me' time, visit www.eonenergy.com/recharge.