Spooky Bat Bites
---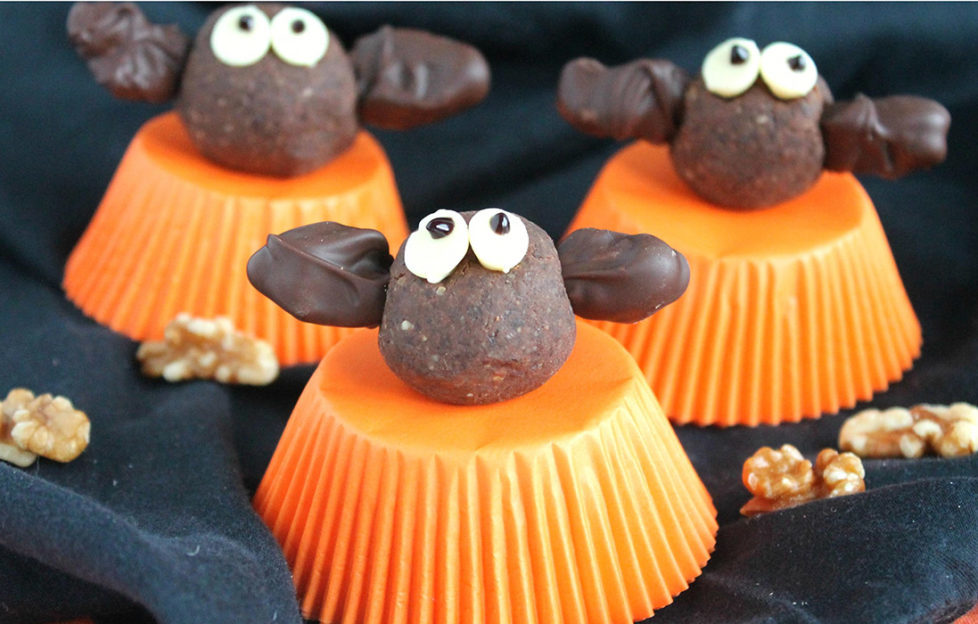 Credit: California Walnuts
Make this ghoulish Hallowe'en recipe that's frightfully good for you! These energy bites from California Walnuts will fly off the plate!
Serves: 12
Preparation time: 45min
For the energy bites, line a baking tray with parchment or baking paper.
In a food processor, combine the raisins, oats, dark chocolate chips, salt and 100g of walnut halves. Pulse until the mixture forms into a thick, but still chunky, paste (1-2min), turning off the food processor and scraping down the sides as needed.
Using your hands, roll the mixture into 15g (around tablespoon-sized) balls. Refrigerate for at least 30min.
For the bat wings, line another baking tray with parchment or baking paper.
Gently melt the dark chocolate in a microwave, or in a bowl over simmering water. With a fork, dip each walnut piece into the melted dark chocolate, covering it completely with chocolate. Tap the fork on the side to remove excess chocolate, and place the walnut pieces on the prepared baking tray. Repeat until all wings are coated. Refrigerate for 30min.
Gently push a chocolate walnut piece into the left and right side of each bat bite to make the wings.
Push two white chocolate chips onto the bat's front side to make the eyes and add a small dot of black decorating gel to each.
Refrigerate until just before serving.