The Powerful Women of WW1
---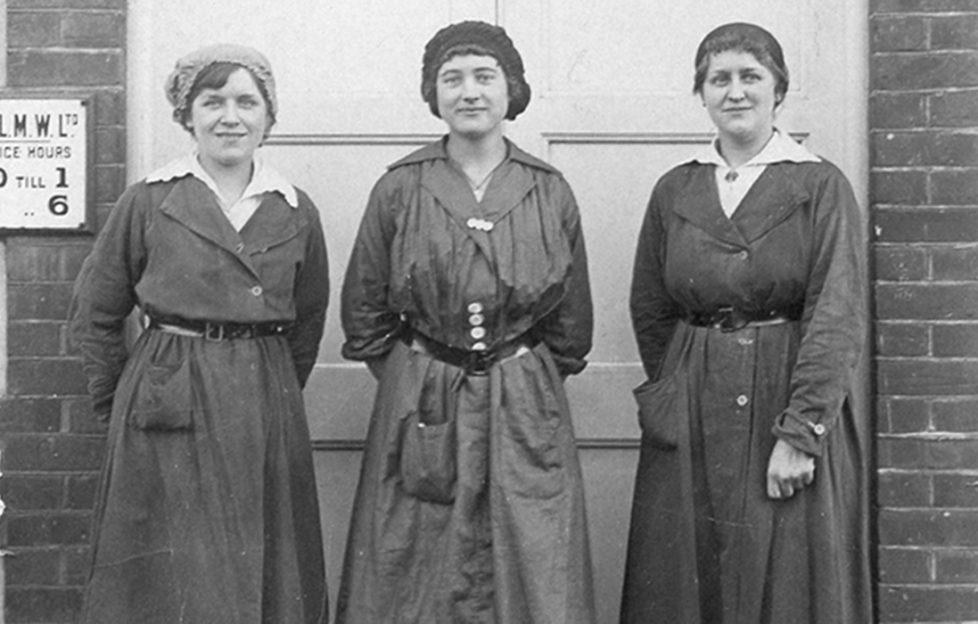 Irma and her co-workers
One hundred years on from the end of World War I, we celebrate the amazing women who carried out duties in the most difficult of circumstances…
On November 11 this year our country will celebrate WW1's Centenary and thanks to Ancestry, the world's largest family history site, we've managed to uncover some incredible stories from woman who played fascinating and powerful roles during wartime.
Scarily, 60% of women and 53% of men thought females did not contribute as industrial workers in WW1, when in fact women played an essential role in keeping factories (and the country!) running during the war.
In fact, the remarkable duties that women carried out on the home front were astounding, with powerful women like Louisa Garrett Anderson who ran an all-female military hospital in Covent Garden; Lena Ashwell – a member of the YMCA Concert Parties that sang to war-weary soldiers and Irma Schoepen, a woman who worked as a munitionette during WW1, creating the much-needed ammunition needed for the British troops on the home front.
Irma and her husband, Georges Heinen, were both from Belgium originally and immigrated to England during WW1. Although both Irma and Georges were Belgian, they actually met in the UK in Letchworth, Hertfordshire, which was at the time a flourishing little Belgian community. While in Letchworth, Irma worked in a local Belgian-owned ammunitions factory, a job which played a significant part in the war effort. Making munitions was highly dangerous work, with munitionettes earning the name "Canary Girls" as a result of the toxic yellow chemicals which stained their skin.
Irma and Georges went on to get married in Letchworth at St Hugh Roman Catholic Church in the town. After WW1 the married couple went back to Antwerp and ran a small grocery shop in Berchem, which was frequented by Royal Engineers who were based near the town.
This year, as part of Ancestry's centenary campaign, Carol, who is the granddaughter of Irma, was taken back to the site of where her grandmother lived and worked to unveil a poppy plaque in Irma's honour.
To find out the roles your ancestors played in the war, visit http://ancestry.co.uk/wwi for free access to all UK and Irish wartime records between November 8-12, 2018.