Christmassy Q&As with Sarah Morgan
---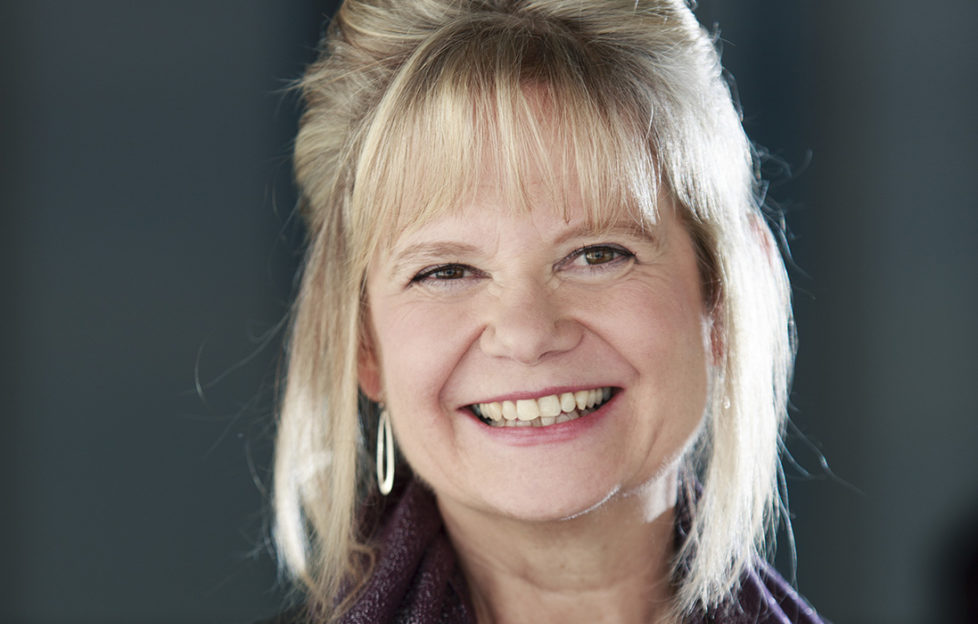 Author Sarah Morgan
INTERVIEW BY SARAH PROCTOR
Sarah Morgan is an international bestselling author, who writes lovely short stories for My Weekly, too. We caught up with her to ask about her latest book The Christmas Sisters, and discover how she'll be celebrating Christmas…
Sarah, you've enjoyed huge success both in the UK and in the US. Can you identify any differences in national taste – what type of books go down better here, and across the pond?
I'm lucky to have a global audience. I write mostly about family, love and friendship and those are themes that resonate with readers everywhere. I think the biggest differences come in the packaging. I'm always fascinated to see the covers that work in the various markets.
When you compare Beth and Hannah's lives in Manhattan with the village of Glensay where everyone knows everything about each other, the Highlands seem to be a clear winner. Could you equally have contrasted London and a small town in Maine… or do you have a sneaking preference for this side of the Atlantic?
When you're writing a book the setting almost becomes another character in the story and if you switch it you'd have a different type of book. Scotland provided everything I needed to create a noisy, chaotic Christmas for the McBride family, but it's also true that I love the place! The scenery, the history, the people and the atmosphere combine to create something magical – probably one of the reasons it's such a popular destination.
Many of your novels fall into mini-series such as those about the O'Neil brothers. Will The Christmas Sisters be the first of a Glensay series?
No, The Christmas Sisters is a standalone novel. It was really satisfying to weave together all the story threads into one book and I hope readers enjoy being able to snuggle down with a complete read.
You must have tens of thousands of utterly devoted fans. How has social media changed your interaction with them?
Social media has made it so much easier to connect with readers, and I'm grateful for that. Apart from the writing itself, chatting to readers is my favourite part of the job. We share a love of reading, and I have readers who have met and developed friendships from my Facebook page!
Of the strong female characters in The Christmas Sisters – Hannah, Beth, Posy, Suzanne and Cheryl – with whom do you most identify and why?
I don't identify with one in particular, but there are characters I particularly sympathise with. I worked part time when my sons were young, so understand the emotions Beth experiences. I love a big family Christmas and so sympathise with Suzanne's desire for everything to be perfect! Like Posy, I love the outdoors and I share Hannah's love of books.
Have you ever been ice climbing? From your descriptions it would be easy to believe you have!
I haven't ice climbed but I've always loved mountains and I'm a keen hiker. I read non-fiction books about climbing and mountaineering for pleasure, so the research for the climbing scenes was fun for me. I'm pleased the descriptions felt so real.
What smells and sounds instantly conjure up that Christmas mood for you?
Cinnamon and cloves, the scent of fir and pine, woodsmoke, sleigh bells and choirs.
Do you have a favourite-ever Christmas book?
A Christmas Carol by Charles Dickins. I read it every year.
Tell us a little about your Christmas plans. Will your own festivities be "Glensay" style? Are there any unusual traditions you follow?
I'm exactly like Suzanne in that all I really want is to spend time with family and friends. It's never about "things" for me, and always about people. In some ways our festivities are "Glensay" style. We have plenty of traditions, but none of them are particularly unusual. We choose the biggest tree we can fit into the house, hang fairy lights everywhere, eat too much and then walk it off in the crisp cold air.
What would you like to find in your Christmas stocking this year?
Books. I can never have too many books. I've already dropped hints.
Your novels all celebrate romance. Who would be your real-life sexy Santa?
My husband, of course!
And finally, sprouts. Yes or no?
Yes, as long as they're not overcooked!
Thank you for talking to us, Sarah, and have a lovely Christmas.
The Christmas Sisters Review
Read our review of Sarah's latest book, The Christmas Sisters here.
More Christmassy Q&As