Chicken with Savoury SKIPPY® Peanut-Sesame BBQ Sauce
---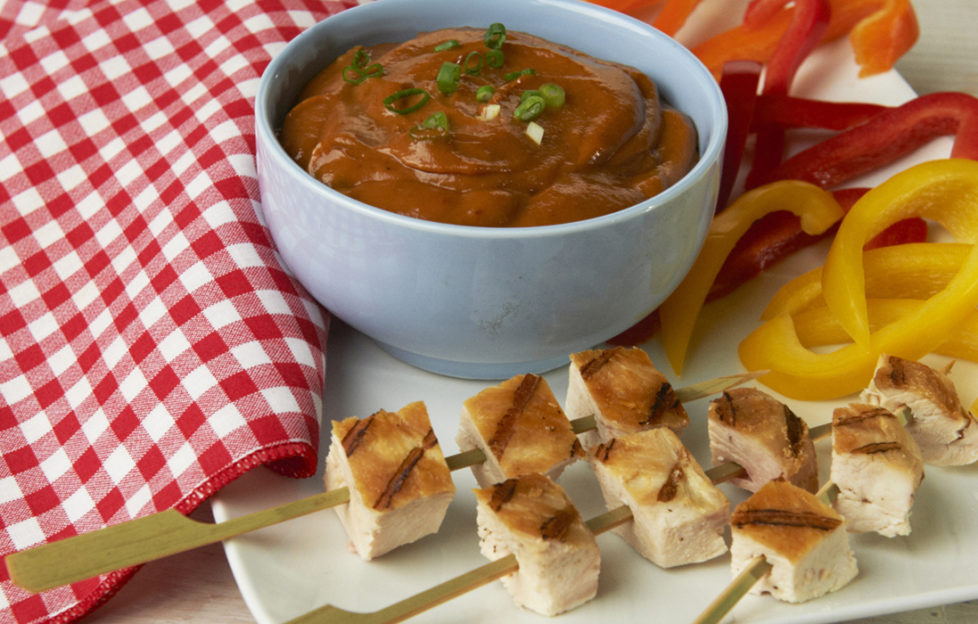 Make a delicious peanut-sesame sauce to go with chicken – the whole family will love it!
Serves: 4
Preparation time: 15min
Preheat the barbecue or grill.
To make the peanut-sesame sauce, in a 14-cm saucepan, combine all the ingredients except the chicken. Bring to the boil over a medium heat, stirring constantly, for 1min.
Reduce the heat to low; simmer, stirring frequently, for 1min more.
Cook the chicken on the grill or barbecue, turning and brushing occasionally with 120ml peanut-sesame sauce, for 12min or until the chicken is thoroughly cooked. Serve with the remaining sauce and a mixed salad.