Vegan French Toast
---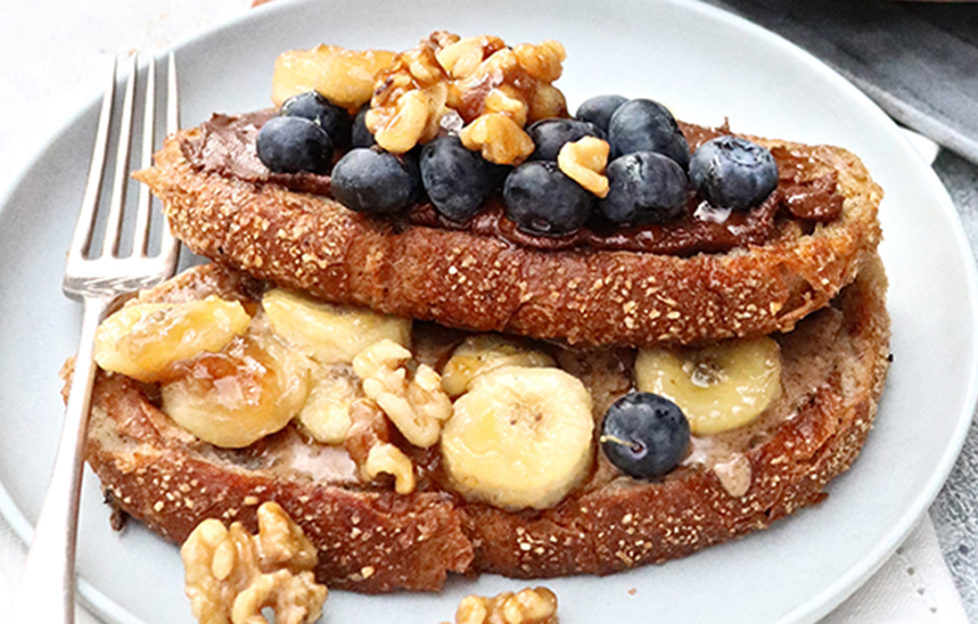 Credit: Clean Supper Club
It's World Vegan Month in November, so it's the perfect time to bring you this tasty breakfast or brunch dish. Top it with your favourite fruits and a drizzle of maple syrup
Serves: 2-3
Preparation time: 4min
Cooking time: 5-8min
In a shallow bowl, whisk together the Blue Diamond Almond Breeze®, vanilla extract, maple syrup and ground cinnamon. In a separate bowl add the chickpea flour and 4-6tbsp of the whisked Blue Diamond Almond Breeze® mixture and whisk together until smooth. Then add the mixed chickpea flour back to the shallow bowl and whisk all together.
In a medium sized frying pan heat 1tsp of oil.
Cut the bread into thick slices. Place both sides of each slice briefly into the mix, allowing any excess liquid to drop back into the bowl. Then fry for 2-3min on each side until golden. Remove to a cooling rack and then repeat for the remaining slices.
Serve with Almond butter, sliced bananas, blueberries and maple syrup.