The Christmas Lights | Karen Swan
---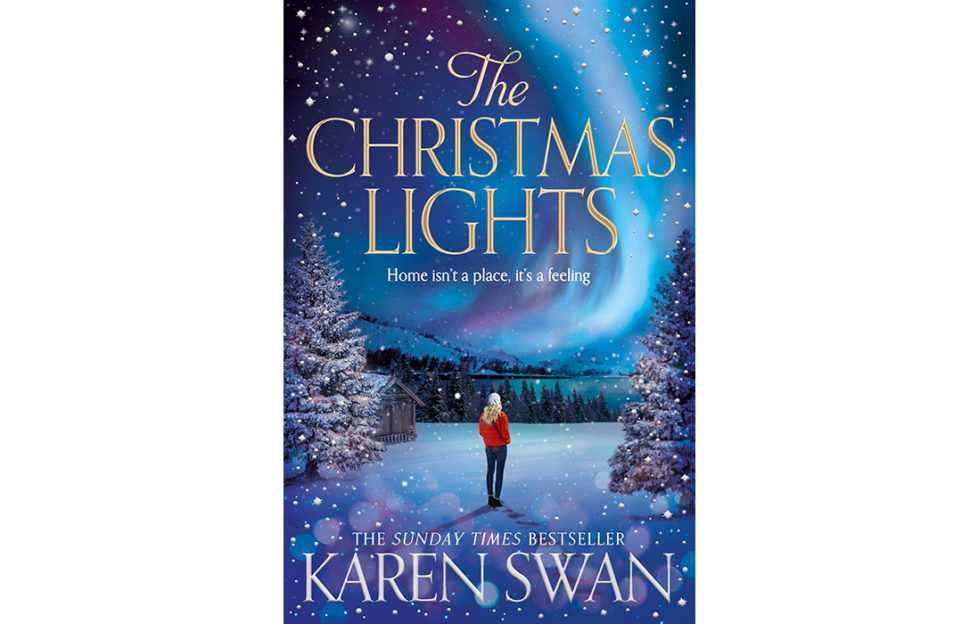 REVIEWED BY KAREN BYROM
This week's Christmas book review takes us from the dazzling world of Instagram to the snowy mountains of Norway
Instagram stars Zac and Bo lead a charmed and exciting life, travelling the world in search of adventure to share with their millions of followers. In a rare moment alone in sunny Samoa, Zac proposes and Bo couldn't be happier.
Not so their photographer, Lenny, who demands they keep the news quiet until he can capture the proposal on film, which means setting it up all over again. Fortunately, their next location is just as romantic as Samoa. They're off to spend Christmas on a Norwegian shelf farm, where as always they'll share the romantic, exciting, peaceful and humdrum minutiae of their life with the rest of the world.
In Norway they're joined by Anna, who represents the winter clothing company that is sponsoring them. They're then taken to the isolated shelf farm by taciturn, towering Norwegian Anders, who makes it plain that he is not happy that they are there.
His fesity nonagenarian grandmother, Signy, had rented them the farm without consulting him – and used the money to buy a new snow-mobile!
Life lived in the lens becomes less appealing to Bo
Irked by Lenny's ever intrusive camera, life lived in the lens becomes less appealing to Bo and she finds herself increasingly drawn to Anders. Frosty as he is, he is protective of Bo, especially when he learns she is troubled by the reappearance of an online stalker.
But still he is scornful of her lifestyle, and secretive about his own past. Will she ever break through his chilly exterior to the warm man she catches only occasional glimpses of when he's in the company of others?
Zac meanwhile, continues to thrill the world of Instagram with his adventures on the mountains. Though their followers are soon asking who Anna is…
And Lenny watches it all from behind the camera lens…
Tension, danger and despair
As you'd expect, there are Christmas trees, and frosty fjords and sparkling snow galore in this Christmas tale. But there is also tension, danger and despair.
For the mountains are unforgiving, as Signy learned to her cost long, long ago.
And so is Instagram, with its fickle followers.
And danger for Bo comes from both worlds.
As events race to an exciting conclusion under the frosty Northern Lights, Bo must draw on all her resources to find a safe haven. But will it be with Anders or Zac?
I can promise you one thing – you won't be disappointed in this epic tale of love and loss. Author Karen Swan deserves every bit of her international acclaim.
The Christmas Lights by Karen Swan is published by Pan in paperback, RRP £7.99, and available from Amazon
We talk to Karen Swan
Read our Christmassy Q&As with Karen Swan here.
More Christmassy book reviews: