Christmassy Q&As with Sue Moorcroft
---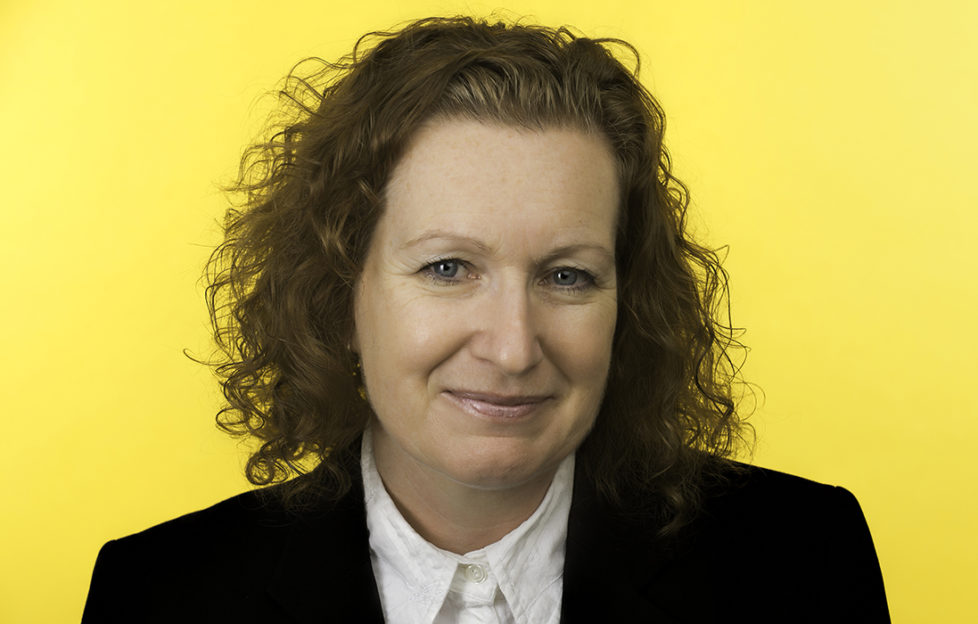 Author Sue Moorcroft
Sue Moorcroft is not just a Sunday Times bestselling writer of romantic novels – she's a top favourite with My Weekly readers, too, and returns the compliment by writing us lots of lovely stories and serials
Read her latest serial, A Real Middledip Christmas in our Dec 1 and December 8 issues.
Sue, you became a Sunday Times bestselling author last year! Looking back over the year, will that count as one of your Christmas highlights?
Definitely. It was The Little Village Christmas that made the grade for me – #6 in mass market paperbacks. When negotiating the relevant contract my editor said that making me a Sunday Time bestseller was the aim. I read the email and said aloud, "Well, good luck with that!" But it happened with the very first book of the contract. I was over the moon.
How excited are you about publication of your new book A Christmas Gift – your first in hardback.
Very excited indeed! It's another landmark as for a book's first print edition to be a hardback is something special. I feel as if I've received a promotion and I'm hoping that it will be a Christmas gift for many people – it's such a handsome-looking book. All the retailers have jumped on board so I believe they see it that way.
Can you describe the feeling you get when you see your novels in a shop?
It's a little fizz behind my breastbone, a smile that creeps across my face (even if I'm alone, which must make me look strange). I often take the book down to touch it. It's hope, it's joy, but it's also a reminder of responsibility because many people work with me to create a book and I want a good result for them.
Tell us a little bit about Middledip, the setting for your recent books and My Weekly serials. How real is Middledip to you?
Very. I can see the stone or redbrick houses, the village pub, garage, shop and community café. I have a big map to which I occasionally add a street or a footpath. The village has a timeline of its own for when businesses change hands or when the village hall had to close for major works. The characters are the main feature for me though and I love to bring the right ones on in the right book. I love building up the relationships – not just the romances but friendships too.
What's your inspiration for Middledip characters? How do you choose their names?
In A Christmas Gift I knew I wanted to write about someone who was neglected when a child (Joe) and one who, as a somewhat spoilt teenager, did something that ruined her dad's business. These both arose from real situations and just took possession of my mind. When I feel like that about themes, the right characters evolve. Sometimes names jump into my mind, sometimes I see one written down, like Georgine, and want to use it. I do also browse a dictionary of first names or search for the right names on baby-naming websites.
The cover of A Christmas Gift is so pretty. Do you get to choose the covers of your books?
I'm very lucky that the cover is the responsibility of my publisher, and that they've found me a wonderful cover artist. I see a cover at various stages and occasionally make suggestions – like the tiny figure of a busker on A Christmas Gift – but I'm happy to leave it to the experts.
A Christmas Gift explores the world of performing acts. What's your favourite Christmas pop song or film, and why?
I Wish it could be Christmas Every Day by Wizzard and Merry Christmas Everybody by Slade because they bring back exciting, glittery Christmases of my teen years, when Christmas meant parties and having an excuse to wear tinsel and act the fool. My favourite movie is not massively well-known, I don't think, but is called The Santa Clause. It's a real family film and I remember my children being wrapped up in the story of the job of Santa being passed from one person to another while I admired how well the story had been put together.
Who are your favourite authors and which Christmas books will you be reading this year?
I've already begun with Heidi Swain's Snowflakes and Cinnamon Swirls at the Winter Wonderland, then I have A Lion is Not Just for Christmas by Henriette Gyland waiting.
Do you have a favourite-ever Christmas book?
I can't narrow it down to one! My favourite Christmas book last year was Snow in Covent Garden by Jules Wake. I love all her books. Sarah Morgan's Christmas books sweep me along too. She chooses settings such as ski resorts so her books feel deliciously wintry.
Tell us a little about your Christmas plans. Are there any unusual traditions you follow?
Nothing unusual, I don't think. We tend to have a relaxing Christmas Day then two big family days, one on Boxing Day and one between Christmas and New Year. This year I'm excited about a December trip to Switzerland to research next year's Christmas book so maybe I could make travel a "new tradition", if there's such a thing?
What would you like to find in your Christmas stocking this year?
The latest Formula 1 books, chocolate, champagne and time to read.
Who would be your real-life sexy Santa?
Maybe I'll write one for myself – but he'd have to shave off his beard because beards are really not my thing.
And finally, sprouts –  Yes or no?
NO! Or, at least, not unless they're raw.
Thanks so much for chatting to us, Sue.
Thank you for inviting me along. It has been a pleasure.
Read our review of A Christmas Gift here.
To read Sue's exclusive two-part Middledip story, pick up a copy of this week's My Weekly, (issue dated December 1) on sale November 27 to December 3
More Christmassy Q&As