Win the 12 Books of Christmas
---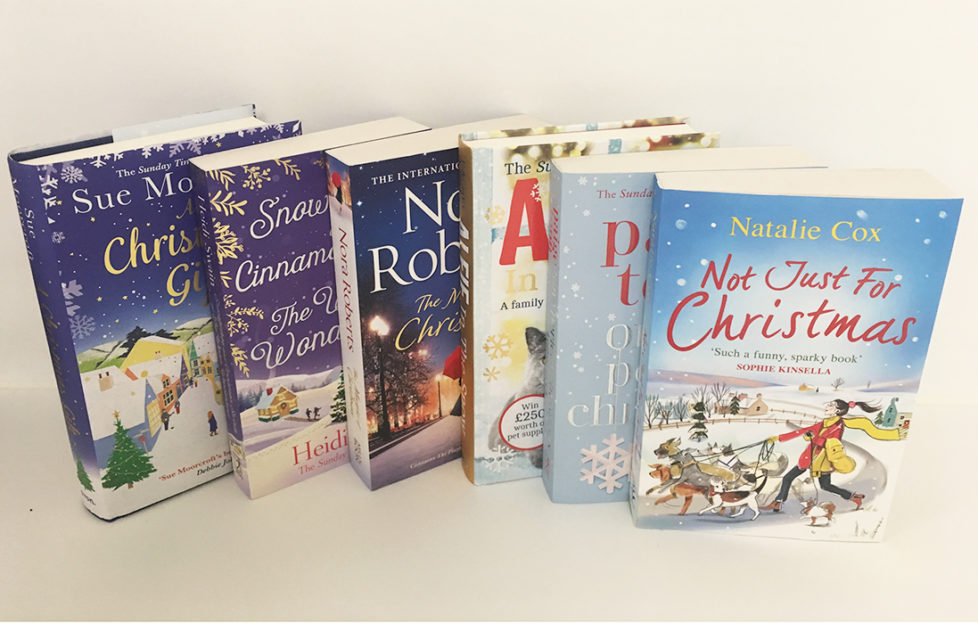 Going by the song, The Twelve Days of Christmas, on the twelfth day of Christmas the recipient is gifted with twelve drummers drumming. We aren't sure quite how grateful we would be for that eardrum-bursting present. Books seemed a little more appropriate.
We have two sets of six books to be won. First prize will win a bundle of romantic novels and second prize will win a bundle for those who love a sense of nostalgia; all of the stories set against festive, snow-covered backdrops.
Romance
Having been swept off her feet a year earlier by movie star Joseph Strike, schoolteacher Alice begins to feel uneasy at the prospect of leaving her normal life behind and having her relationship in the spotlight. A Christmas wedding could settle her nerves.
Alfie and his mischievous kitten George are on the prowl and looking for adventure. The two cats try to bring the street together in the festive celebrations. A Christmas tale for cat lovers.
A merry Christmas looks a million miles away for Charlie, whose boyfriend has left her and whose mum is with her fifth husband in Australia. Now spending her Christmas at Cosy Canine Cottages, her cousin's doggy day-care, Charlie has a hard time controlling the perky pooches.
Prince Bennett always viewed love as a game. That is, until he meets the beautiful and elusive Lady Hannah Rothschild. Love spreads as Prince Bennett tries to get through the guard of Lady Hannah.
Hayley ups sticks and moves to a new town to escape the gossiping around her having called off her engagement. Will Hayley settle in her new surroundings and will she open herself up to the idea of a new love?
Having been walked out on by her ex-boyfriend, Georgine looks for something to take her mind off her troubles. Helping organise the Christmas show at the school should do the trick. Georgine is grateful for the assistance of the handsome but mysterious Joe.
Nostalgia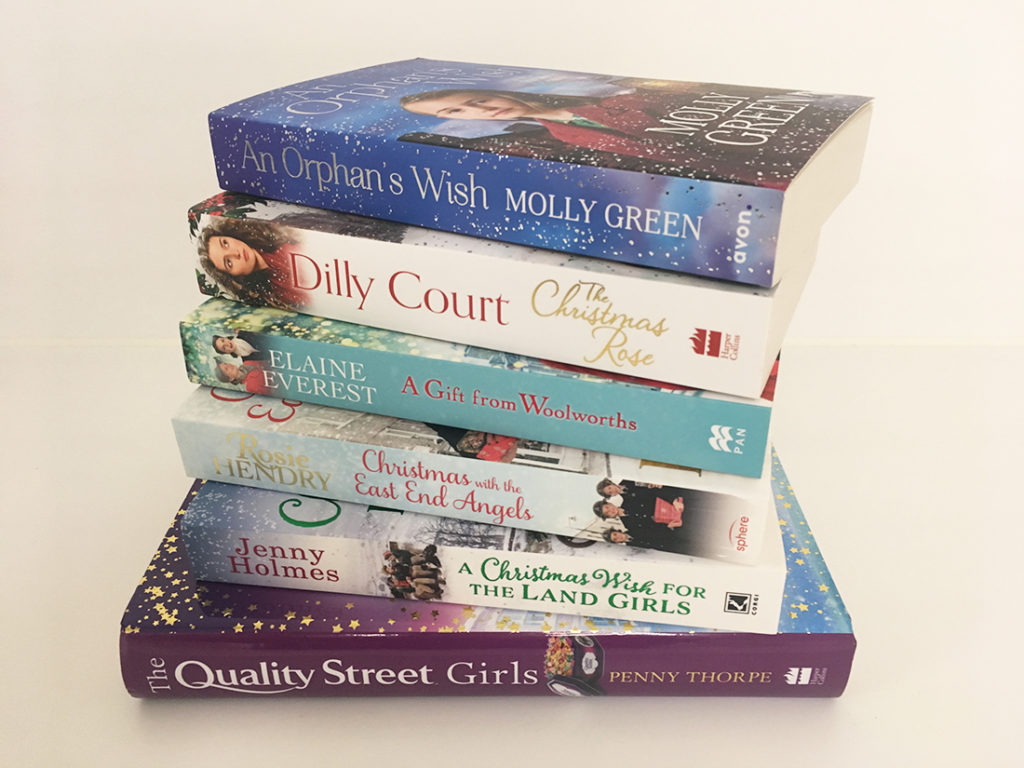 Winter, 1942. Two new girls join the Women's Land Army. Brenda and Joyce face the bitter cold in the Yorkshire Dales. As they plan for a merry Christmas, tragedy strikes. How will the girls and community pull together?
The East End Angels are an ambulance crew on the Home Front striving to keep Londoners safe throughout the festive season while they try and deal with problems of their own. Loved ones are a seemingly unreachable distance away.
In wartime Britain, the lives of the women working in Woolworths are turbulent. Betty is expecting a baby, Freda has fallen for a handsome Scotsman, Maisie has trouble in her family and Sarah wishes for her husband's return.
Rose, stood in London's dockyards, realises her sweetheart has abandoned her.  Now alone, she has to forge new friendships and stay wary of the threats around her. A lady of the night and her sidekick become Rose's new companions, and her guides around a chilly London.
After her fiancé is killed at sea, Lana moves to a new city and starts a challenging new job as a headmistress. She then finds herself falling for a new man while trying to balance her responsibilities to her pupils.
This story about the loving friendship between the Quality Street factory girls is as sweet and sumptuous as the chocolates themselves.