Cream of Mushroom Soup Carbonara
---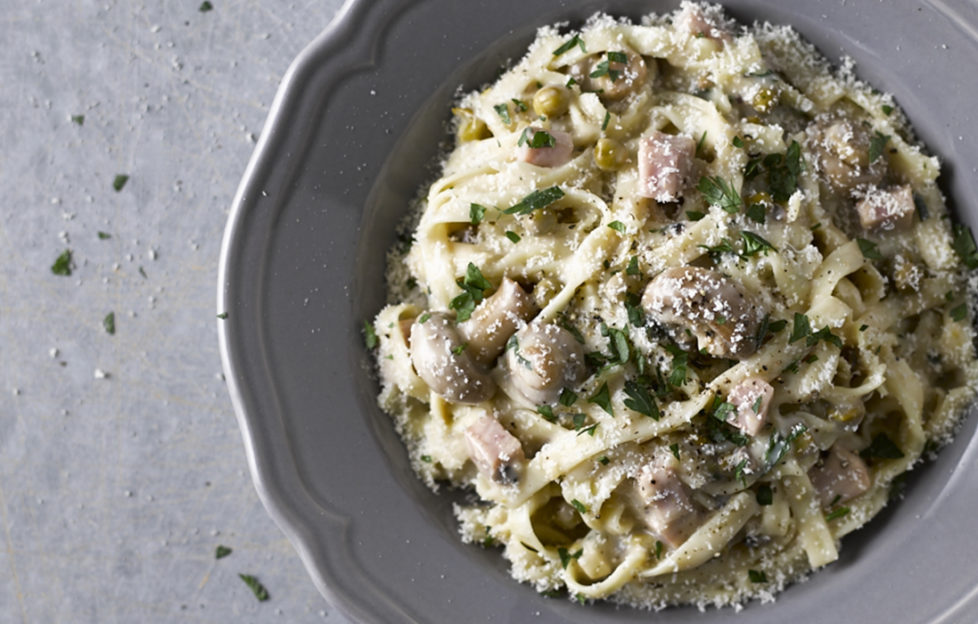 It's cold, you don't feel like going shopping… So raid the store cupboard, find an onion, some garlic and parsley and rustle up this tasty, comforting mushroom pasta dish in just 15 minutes!
Cooking time: 15min
Serves: 4
Place a large shallow pan on a medium heat. Add the oil and soften the onions and garlic until they start to look glassy.
Now turn up the heat, add the bacon lardons and cook until they have some colour to them. Then add the white wine, pepper and the mushroom soup and leave to simmer for 5min.
Next, add the canned peas and mushrooms and a good pinch of  grated Parmesan, then stir together and simmer while you cook your tagliatelle.
Once the tagliatelle is cooked to the packet instructions, stir it into the sauce and sprinkle on the parsley and remaining Parmesan. Serve the mushroom pasta in bowls with some crusty garlic bread to mop up the sauce.