The World's Biggest Sleep-Out For Homelessness
---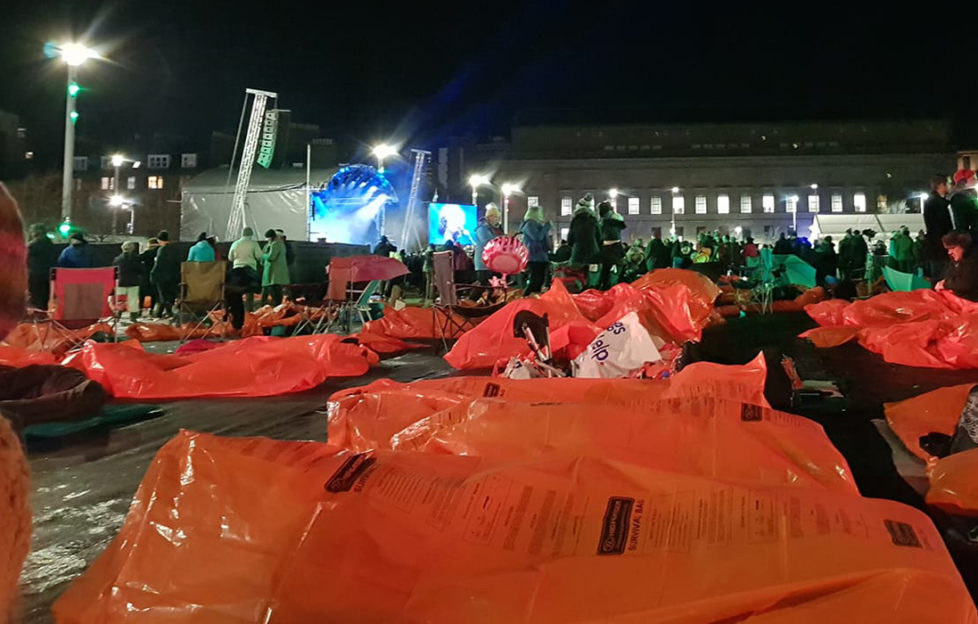 Sleep in the Park, Dundee
DC Thomson Media has raised an incredible £26K for Social Bite!
On Saturday night, 45 staff members from across various departments of DC Thomson Media took part in the world's biggest sleep-out, Sleep in the Park!
As hosted by the social enterprise, Social Bite, the event aimed to raise money and awareness for homelessness across Scotland. And our very own Celebrity Editor, Hannah McLaren, took part on behalf of My Weekly.
More than 10,000 people spent the night sleeping rough in parks across Edinburgh, Aberdeen, Dundee and Glasgow – where the effects of austerity are felt the most. So far, an incredibly £3.6m has been raised – £26,000 of which was collected by DC Thomson Media alone.
Donations made to Social Bite will tackle homelessness in Scotland from every angle. The money raised will feed those who are starving, employ those who are out of work, build sustainable and comfortable temporary homes for those who are bouncing between hostels, B&Bs and sleeping rough, and fund vital academic studies to determine the root of this problem and how the government can best intervene.
Josh Littlejohn MBE, co-founder of Social Bite expressed his gratitude to the thousands who took part.
There are 11,000 homeless households in Scotland. When I think about all of the amazing different people, sleeping out throughout Scotland tonight, the one thing that strikes me is that homelessness isn't insurmountable. Scotland is a small enough country, a compassionate enough country and a collaborative enough country, where nobody has to be homeless here.
My Weekly's Hannah also shared what she thought of the night.
"It was eye opening to experience this level of prolonged cold through till morning. But this was only one night and we weren't truly sleeping rough, just sleeping uncomfortably. It's important to remember that what we'd call an experience is an unfortunate way of life for those who are without a home. We got to walk away before the sun even came up.
"But everyone in Dundee took the event very seriously and tried to get some sleep on the frosty ground. And the relief to get home and into bed was sobering.
"After hearing at the event from those who Social Bite and partners have helped, it seems the money donated really will benefit the cause."