Beauty Secrets of TV's Ruth Langsford
---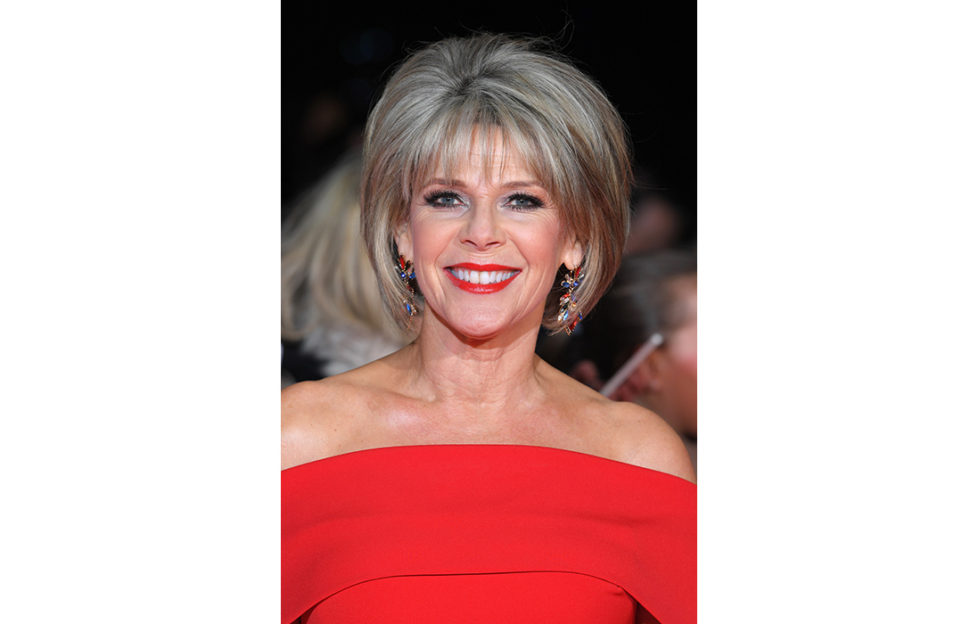 Glamorous Ruth always looks camera-ready, so just how does she do it?
From weekly hair and face masks to fresh home cooking and Sunday self-care days, TV anchor and Astral Face & Body Moisturiser ambassador, Ruth Langsford takes us through her beauty rules for looking and feeling great. Steal her tips for your very own winter beauty glow!
Ruth's Top Tips:
Keep it simple
It's nice to indulge in a spa treatment now and then, but when it comes to nourishing skin at home, I like to keep it simple with classic staples that have stood the test of time. As I have very dry skin, I rely on Astral Face & Body Moisturiser to protect my skin from losing hydration, it locks in moisture and deeply nourishes at the same time. I use it at day and night in winter on my face, hands, elbows and feet.
Do a Sunday self-care day
Sunday mornings are my time for self-care. I do my own home beauty spa routine that involves having a relaxing bath and applying face and hair treatments. Women are not always good at taking time out to care for themselves, but it's really important to take time for yourself as it re-sets you for the week ahead.
Indulge in a face mask
Winter time can dim your glow and make skin appear dull, especially if your skin is dry, like mine. I really notice that my skin looks brighter and more glowing when I give it a weekly facial scrub and apply a moisturising mask. Astral Face & Body Moisturiser is great for this – I apply a thick layer and let it absorb properly.
Treat your hair as you would your skin
In winter, I start using hair masks a lot, especially as my hair is under studio lights all day. I rely on an organic coconut oil to rehydrate my hair as it is 100% natural and deeply moisturising. I wrap my oil-coated hair in a warm towel and leave it to do its magic while I do a facial treatment. Lucy B Coconut Oil is my favourite brand.
Bathe in essential oils
I shower during the week, when I'm working, but on the weekend I like to add an aromatherapy oil to my bath and take the time to relax and let the moisture soak in.
Create your own overnight foot mask
Part of my winter beauty routine involves regular foot masks. I use a foot file to remove any dry patches on heels in particular, then I apply a generous amount of Astral Face & Body Moisturiser to my feet and pop on a pair of cotton socks overnight. This helps keep your feet warm and helps the moisture to penetrate.
Take your make-up off as soon as you get in
I deep cleanse my skin to remove pollution and make-up as soon as I get in from work, otherwise I have been known to fall sleep with it on, which is terrible for skin. Giving my skin this time to be make-up free, makes a big difference as my complexion can breathe and my moisturiser has more time to sink in and rehydrate.
Exercise to boost a glow
If I sit down when I get home from work I won't be motivated to exercise. My trick is to walk in, change and head straight out the door to the gym or for a walk. I try to do 10,000 steps a day. The nice thing is my social media followers share their exercise tips too, so we feel like we're in it together.
Eat for body and soul
I like to cook a lot. Good food is good for everything – your skin and your soul. While it's important to live your life and indulge now and then, especially when on holiday and at Christmas, I follow the 80/20 rule and eat healthily 80 percent of the time. Part of my self-care routine is to carve out quality family time, and cooking fresh food, especially roast dinners on Sunday, and walking the dog, are my favourite ways to unwind.