Christmassy Q&As with Carole Matthews
---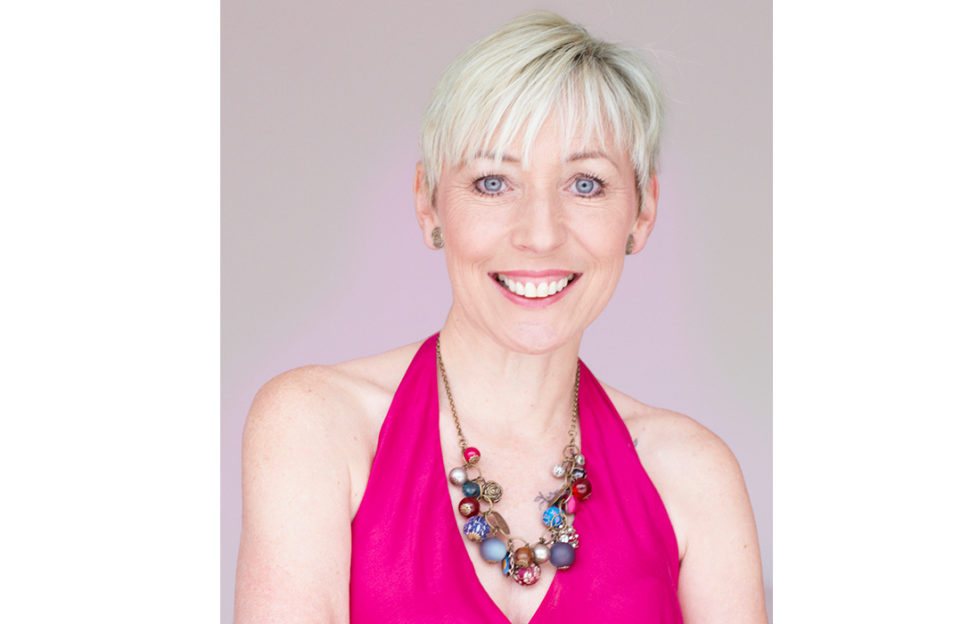 Author Carole Matthews
INTERVIEW BY SARAH PROCTOR
Carole Matthew's charming Christmas novel, Christmas Cakes & Mistletoe Nights is a seasonal follow-up to her biggest selling book The Cake Shop In The Garden. We caught up with her to ask her about the story… and to discover what she is up to at Christmas
Mary Berry has described herself as "a Carole Matthews addict". Is celebrity endorsement a bit daunting… or do you just ask her for recipe ideas?
It was so lovely of Mary Berry to say that and it was totally out of the blue. I'm delighted that she enjoys my books as I've followed her recipes for years and I love her recipe books too. I have total respect for her and think she's a fabulous woman. I've only met her twice, but she always seems so elegant and classy.
You say on your website that your home is minimalist with no ornaments, curtains or carpets – is that a reaction to all the clutter (emotional and actual) in the lives of your characters?
I hate to admit that I was like that before I started writing, so my characters can't be blamed. I'm an ultra-tidy person and can't stand mess or clutter. I'm not very good at putting patterns and colours together either so all my home decor is based on white. I love to go to houses where there are all kinds of treasured knick-knacks and jewel colours. I just can't live with it.
And do you make an exception to your minimalism for Christmas?
We have two huge trees which take an entire day to decorate and I've collected decorations from all over the place. Sometimes, my readers send them to me too which is lovely. Other than that, I keep decorations around the house to a minimum. Less to put away when it's all over.
A skim through your back catalogue indicates that unsuitable and unavailable men are a recurring theme. Does Danny Wilde mark a turning point in your romantic heroes?
Oh, no. I've had some lovely, very suitable and available men in the past too. You must have skimmed over A Cottage by the Sea as the gorgeous Noah in that story is one of my most popular romantic heroes. So is Aiden 'Crush' Holby from The Chocolate Lovers' series of books. I have to say that Danny Wilde is very delightful character to write about too though.
Fay and Danny have persuaded you to write a second book about them – not something you do often. But imagining Mog and Lija as parents… and Fay on the cusp of fertility… it must be tempting to follow them a bit further?
Some characters I'm happy to leave behind as their story is told, but others live on in my mind and won't let go. I've written a few follow-on books, That Loving Feeling and With Love at Christmas which follows the Joyce family who are very popular with my readers. I have The Chocolate Lovers' series with four novels and I'm always keen to do another one of those books – those ladies keep me awake at night. And you're right, I'd love to do another "Cake" book to see how Lija and Fay get on. I worry about Stan too.
Have you ever battled rising floodwaters? That section of the book has a particular ring of authenticity!
No, thank goodness. But friends of mine had their house flooded a few years ago and it was just so awful. I saw them in the aftermath of sodden carpets, ruined furniture and a kitchen that was completely beyond repair.  The whole downstairs of the house smelled like a swamp for weeks and they had to have enormous de-humidifiers running day and night. The destructive power of water is terrible.
Of the strong female characters in Christmas Cakes and Mistletoe Nights – Fay, Lija, Rainbow and (by the end) Edie – who is your favourite and why?
I like them all for different reasons, really. I enjoy writing about how people-pleaser Fay is blossoming, but I love Lija's sweariness and uncompromising belligerence. They are a perfect complement for each other. Rainbow is so adorably naive that it's hard not to love her too. But, much like her sister Fay, sometimes I have a hard job liking Edie.
You welcome contact and comment from your readers through social media. Have they ever given you viable story ideas (or, unintentionally, character traits)?
Yes, they have. The most notable was my book Summer Daydreams. I met a lady, Helen Rochfort, who was a handbag designer on social media. She made some handbags for me for The Chocolate Lovers' books and we became friends. Her life story – which is amazing – became my 20th novel and we had a lot of fun promoting it together.
What smells and sounds instantly conjure up that festive mood for you?
I love mince pies and Christmas cake, so it's the scent of mince pies baking or the lovely rum and spice smell when you slice into a Christmas cake. I also like the sound of freshly fallen snow crunching underfoot.
Do you have a favourite-ever Christmas book?
I don't have a particular favourite, there are so many that I love, but I do like a good ghost story at Christmas. When I read out of my own genre, I don't analyse the story so much which means that ghost stories are a great escape for me. I don't know what it is about Christmas and ghost stories, but they seem to go so well together.
What would you like to find in your Christmas stocking this year?
My stocking is never a surprise, because I march my other half to my shop of choice and tell him what to buy me. I've learned over nineteen years that present-buying isn't his strong suit, but that's fine as it means I never have to take anything back to the shop. This year my "surprise" will be a lovely Pandora charm for my bracelet. We got married earlier this year, so he's bought me two padlocks entwined – on holiday in China many years ago we engraved a padlock with our names and locked it to a bridge, a (very touristy) sign that we would stay together for eternity. It only took us nineteen years to make it legal.
And finally – mulled wine or a Snowball?
I'd say mulled wine, but I believe the Snowball is making a comeback. I remember being given a tiny glass of it as a child – minus the vodka! – and I haven't had it since, so I'd like to try it again.
Thank you for talking to us, Carole! Have a lovely Christmas.
Thank you for having me. Merry Christmas to you and all your readers! C : ) xx
More Christmassy Q&As