A Nightingale Christmas Promise | Donna Douglas
---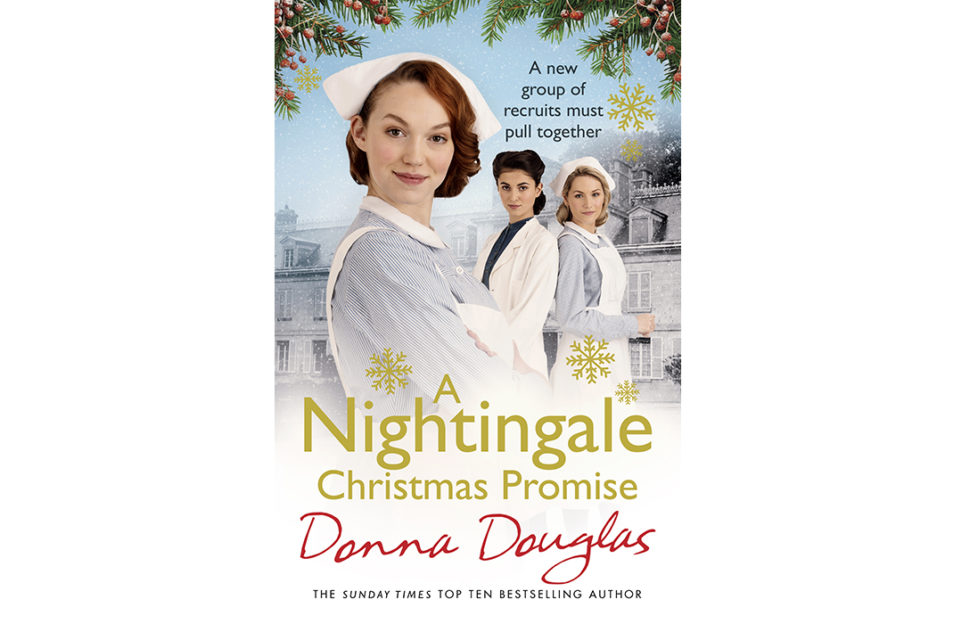 REVIEWED BY KAREN BYROM
In East London, 1914, as young men queue up to enlist for war, the Nightingale Hospital has its own set of new recruits…
For the first time there is a female doctor on the wards. Kate has dreamed of following in her father's footsteps but with her move to the Nightingale, she faces prejudice, not least from her own family. In a profession dominated by men, Kate faces some really tough challenges.
Anna's family, on the contrary, couldn't be more proud. Her father is delighted to see his daughter begin her nurse's training at the Nightingale. But will she be able to carry on her studies when her German-born family are targeted by thugs and shunned by their neighbours? And there's no escape at the hospital. Fellow probationer Eleanor is fiercely proud of her soldier brother, hates all Germans and is dismayed to be working with Anna.
But when Eleanor has problems of her own to face, Anna is there to support her.
Sadie is an eastender, born and bred – which brings its own difficulties. Her mother works the street and her association with shady characters brings trouble to her door. Strong and proud, Sadie is desperate to escape her past, but she can't turn her back on her mother.
A convincing and atmospheric tale
Donna Douglas weaves strong characters and equally strong storylines skilfully together in this World War I tale. She balances the personal lives of her protagonists with their work on the ward, creating a convincing, atmospheric tale of what life must have been like for young women 100 years ago, on the brink of independence but having to fight for it every step of the way, as surely and bravely as young men were fighting for freedom on the frontline.
Despite the challenges, each Nightingale nurse finds a way to celebrate Christmas, to hold their loved ones safe and to tend to the sick and injured in their care.
Fittingly, in this 100th year anniversary of WWI, A Nightingale Christmas Promise, the 10th in Donna Douglas's Nightingale books, is the first set in World War I. It's a heartwarming, enthralling read and I hope she'll continue Kate, Anna and Sadie's story in brand new Nightingale books.
A Nightingale Christmas Promise by Donna Douglas is published by Arrow in paperback, RRP £6.99, and available from Amazon.
More Christmassy reads: