Top 10 Books of 2018
---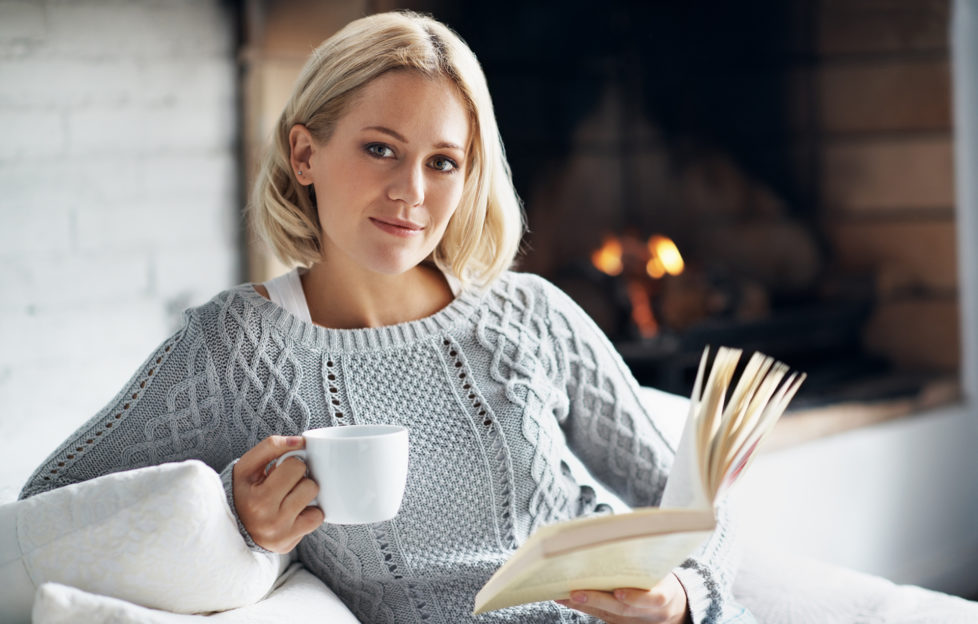 Pic: Istockphoto
CHOSEN BY KAREN BYROM
I've read so many brilliant books this year that it has been extra hard choosing my top 10. But here they are – an eclectic mix of thrillers, romances and historical novels, chosen with our readers in mind
Some made me laugh, some made me cry – all kept me riveted to the last page, and more than one stayed with me long after I'd read the final chapters.
If you're looking to give or receive a book for Christmas, you won't go wrong with any of these.
Meet Me At The Museum by Anne Youngson, published by Doubleday in hardback, RRP £12.99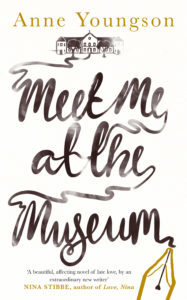 A debut novel that was shortlisted for the Costa Prize, this is a love story between two middle-aged people drawn together by loneliness and a mutual love of history. Told in letter form, the warmth and integrity of the would-be lovers shines through every page.
Read my longer review here.
Our House by Louise Candlish, published by Simon & Schuster in paperback, RRP £8.99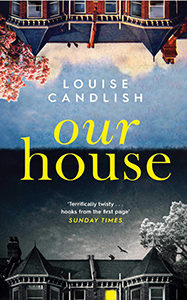 Fi's ex-husband Bram has sold her house from under her feet, and disappeared into the ether with the profits. But there's more to this story than an errant husband and a wronged wife. Bram has committed a crime but it looks like Fi will pay the price… A cunningly plotted tale with a devastating final twist.
Read my longer review here.
The Whitstable High Tide Swimming Club by Katherine May, published by Trapeze in paperback, RRP £7.99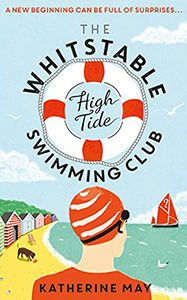 At 58 years old, Deb Winter finds herself abandoned by her husband, used by her children and redundant from her job. Her one solace is outdoor swimming – and even that is under threat with developers moving onto the seafront. Can Deb and her newfound swimming friends save the day? A warm, funny and moving story of female friendship and empowerment.
Read my longer review here.
The Perfectly Imperfect Woman by Milly Johnson, published by Simon & Schuster in paperback, RRP £7.99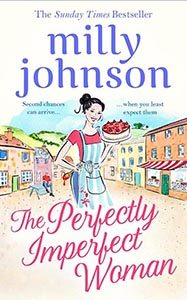 Milly Johnson is a favourite with My Weekly readers, and this book shows just why! Strong, feisty heroine Marnie slews off her unloving family, faithless boyfriend and bitchy friends to make a new life in a small village which turns out to be a hotbed of scandal… but here Marnie finally learns nobody needs to be perfect.
Read my longer review here.
Only Child by Rhiannon Navin, published by Pan in paperback, RRP £7.99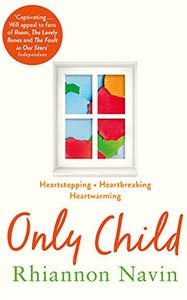 How does a six-year-old cope with the emotional scars left behind by the needless, tragic deaths of his older brother, schoolmates and teachers in a random school shooting? With his parents in bits, Zach must somehow come to terms with his own grief, and the grief of the adults around him. Heartbreaking, yet uplifting, too. Zach is a boy wise beyond his years.
Read my full review here.
The Fear by C L Taylor, published by Avon in paperback, RRP £7.99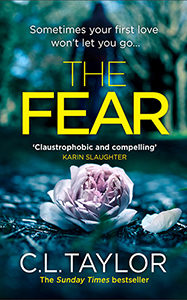 Lou Wandsworth a survivor. Her teenage years may have been destroyed by the man who groomed her but she's made a new life for herself and left the past behind. Then her groomer is released from prison, and when Lou realises he is up to his old tricks, she decides it's time to stop him once and for all. This suspenseful tale of revenge gone wrong will take your breath away.
Read my full review here.
The Lost Daughter by Gill Paul, published by Headline in paperback, RRP £8.99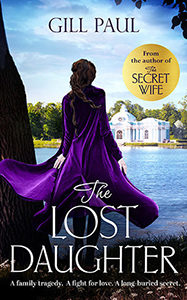 What might have happened if Maria Romanov survived the massacre of her family and forged a new life for herself in Communist Russia? Maria's story is told in tandem with Val's, an Australian woman born decades later, whose link to the tragic Romanovs takes her to Russia to discover the truth about her father's life. A gripping historical drama.
Read my full review here.
Wild Fire by Ann Cleeves, published by Macmillan in hardback, RRP £16.99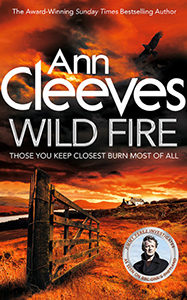 It's Jimmy Perez's final outing (in book form at least – the TV series carries on). We return to the Shetland Isles where he's solved many a murder while coming to grips with a private life that includes the loss of his beloved partner, bringing up a small daughter and falling in love again – with his boss. As always, Ann Cleeves is on sparkling form with a neat plot in an atmospheric setting. But what final fate awaits Jimmy…?
Read my full review here.
The Coffin Path by Katherine Clements, published by Headline in paperback, RRP £8.99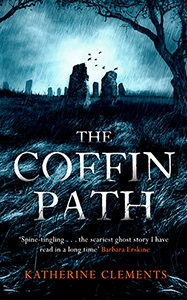 There's a touch of Wuthering Heights in this seventeenth century Gothic tale inspired by the true-life massacre of Bolton folk by Royalist troops during the English Civil War. Now high on the moors, Mercy Booth and her father live an isolated life, until a stranger comes knocking… Ghostly goings on add to the atmosphere of this chilling yet thrilling tale.
Read my full review here.
Truth And Lies by Caroline Mitchell, published by Thomas & Mercer in paperback, RRP £4.99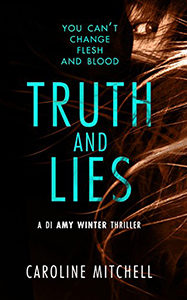 An upstanding police officer must come to terms with the discovery that she is in fact the child of notorious serial killers. Her natural father is dead but now her mother has reached out to her from prison, dangling promises of the truth behind her notorious crimes. But safe behind bars, can she be responsible for the latest teenage disappearance in town? The plot is thrilling, but it's the emotions that really grip the reader in this Fred-and-Rosemary-West inspired tale.
Read my full review here.
I'll have to stop there, though there are so many other books I could mention – The Sealwoman's Gift by Sally Magnusson, Eleanor Oliphant is Completely Fine by Gail Honeyman, One Summer In Italy by Sue Moorcroft, Take Nothing With You by Patrick Gale, 13 by Steve Cavanagh…
Look back over my review posts for more recommendations, and pick up My Weekly for our monthly book reviews.
Happy reading!