Sweet & Spicy Brussels Sprouts With California Walnuts
---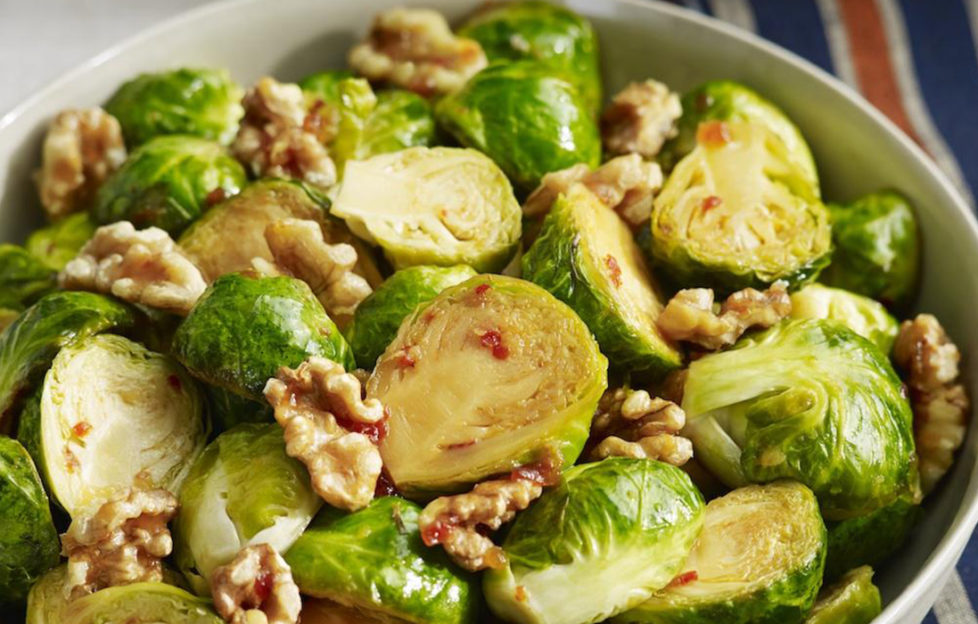 With honey, chilli and crunchy California walnuts, this side dish is sure to pack a punch. Brussels sprouts are a staple at Christmas, so add a sweet and spicy kick to make sure your family love them this year!
Preparation time: 25min
Serves: 5
Place the California walnuts into a large frying pan over a medium heat. Cook for 5min or until toasted and fragrant, stirring frequently. Remove from the frying pan and set aside.
Heat the oil in the same frying pan over a medium to high heat. Add the Brussels sprouts and ginger and cook for 5min, or until the sprouts are lightly browned, stirring frequently.
Add the remaining ingredients and reduce the heat to low. Cook for 5-10min or until the sprouts are tender and glazed with the sauce.
Toss with the toasted California walnuts and serve immediately.