Top 20 Things We Forget Every Christmas!
---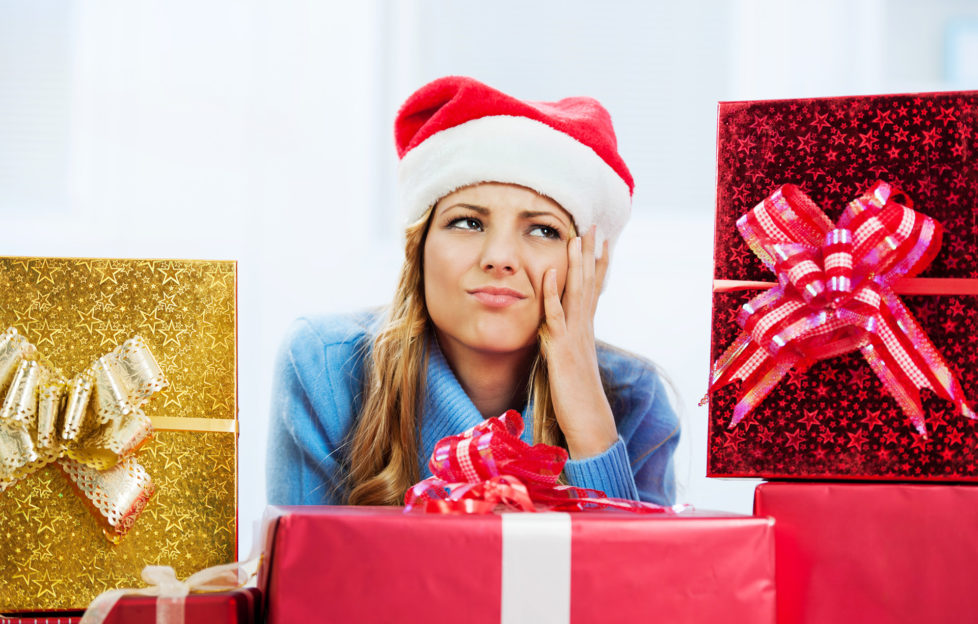 Pic: iStockphoto
Buying batteries, wrapping paper for last minute gifts and a card for the mother-in-law are among the top 20 things Brits forget every Christmas, according to research. A study of 2,000 adults reveals many struggle to remember everything in the lead up to Yuletide. Buying sellotape for presents, tin foil to wrap the turkey, and trimmings such as cranberry sauce and gravy for the table are among the most forgotten tasks at Christmas. While others don't remember to buy a relative's favourite tipple or crackers to pull over lunch and one in six won't fill the ice cube trays in preparation for festive drinks. One in 20 Brits have even forgotten to take the Christmas presents with them when visiting family and friends away from home. Unsurprisingly, more than half of those polled claim to feel their stress levels rising as the big day approaches.
Gary Kibble of Argos, which carried out the study via OnePoll.com, said: "December can be one of the busiest months of the year, as in addition to preparing for Christmas many adults are juggling work commitments with social arrangements and obligations to go to the children's nativities, school fayres and church ceremonies.
"It can be almost impossible to fool proof Christmas completely, and yet Brits place so much emphasis on this one day of the year, we want to do everything we can to help."
TOP 20 ITEMS BRITS ARE MOST LIKELY TO FORGET
1. Buying batteries
2. Buying sellotape
3. To fill the ice cube trays
4. Wrapping paper for last minute gifts
5. Tinfoil for the turkey
6. Napkins for the dinner table
7. Christmas crackers
8. Buying presents for extended relatives
9. Forgetting to buy the turkey trimmings – cranberry, apple, mint, bread sauce
10. Matches
11. Toilet roll to cater for the extra guests
12. To buy / put on the Christmas jumper
13. To take the Christmas presents with you when visiting family / friends
14. The gravy
15. Relative's favourite tipple
16. To leave a mince pie out for Father Christmas
17. A vegetarian option
18. Getting a card for the mother-in-law
19. Forgetting to turn the oven on
20. Forgetting to put the vegetables on
ITEMS BRITS ARE MOST LIKELY TO MAKE A DESPERATE DASH FOR:
1. Batteries
2. Milk
3. Bread
4. A bottle of wine
5. A box of chocolates
6. Sellotape
7. Gravy
8. A Christmas present
9. Wrapping paper
10. Bread sauce