Jazz Apple Smoothie Bowl
---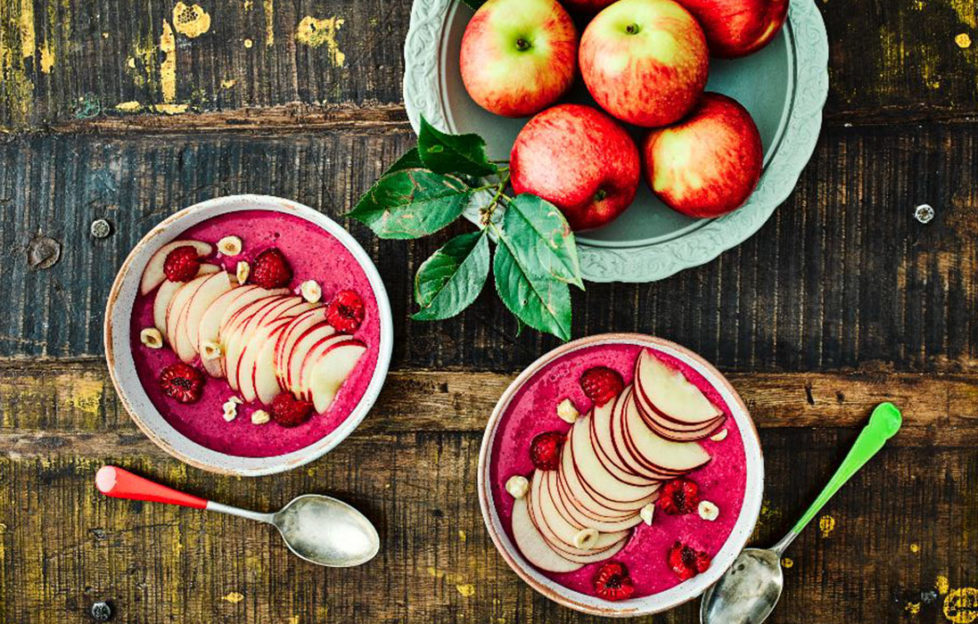 Refresh your breakfast! More satisfying than fruit-only smoothie, lighter than porridge, this bowlful of gorgeous colour is the perfect start to your day.
Serves 1
Remove the core from the apple and cut in half. Peel one half and leave skin on the other. Roughly chop the peeled apple and finely slice the half with the skin on.
Add the peeled apple, oats, frozen blackberries, banana, milk, ginger and syrup to a blender and blitz until smooth.
Pour the smoothie into a bowl and decorate with apple slices, toasted hazelnuts and raspberries.