10 Ways To Help Prevent Eczema Flare Ups This Winter
---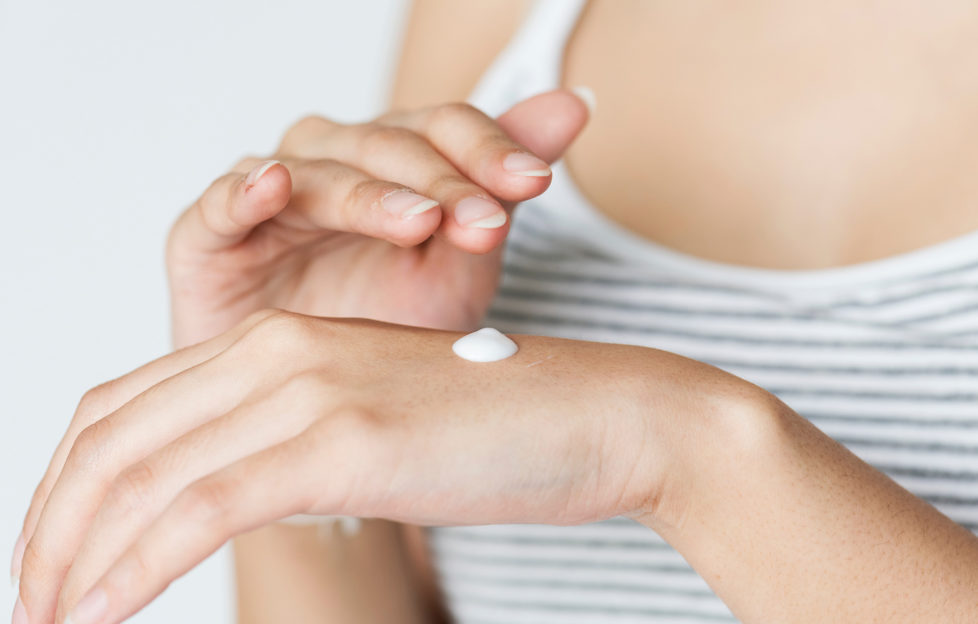 Pic: iStockphoto
Eczema is difficult at any time of year but, in winter, cold weather, dry air caused by central heating, wearing too many layers of clothing, taking hot baths and using too many bed coverings can all cause it to flare up.
Here,  Camille Knowles – author and founder of The Beauty of Eczema™, qualified Health Coach and Natural Chef – shares her guide to easing your eczema woes this winter.
Nourish yourself
It makes good sense to treat your eczema from the inside out. During the winter months I increase my intake of hot water and lemon, limit my coffee to an absolute minimum, feed myself lots of green veggies, lean fish/chicken and drink lots of cold pressed juices, as this works for me.
Find a routine and stick to it
If for you, like me, it is hard to stay in one place, try to find stability wherever you are in the world with a regular routine. Wake up and go to sleep around the same time each day, and whether it's doing a yoga flow in the morning or letting the words flow in the evening, pencil your you time in the diary and keep it there!
Meditate
Since meditating I've been calmer and as a result my skin has been too. I like to use the apps Headspace, Calm and Insight Timer and really recommend them if you have a hard time getting 'in the zone'. You have to wind down to level up.
Go with the flow
Yoga flows work wonders, so be sure to do these every morning if you can. Not only do they get your lymphatic system going and stretch out all the kinks from sleep, they help relieve stress too – one of eczema's psychological triggers. If you don't want to go to a class, try the Asana Rebel app so you can work out in the comfort of your own home. That way you can do it in your PJs.
Keep warm
Hot drinks and cosy clothes are the best thing about winter. Think ginger teas, golden lattes, hot water bottles and snuggly socks. Oh, and if you're going outside? Be sure to wear wool-free gloves to avoid those cracked knuckles.
Moisturise
You may already moisturise morning, noon and night, but in the wintertime you might want to take things up a notch. I love Hope's Relief for body but any cream will do. It's good to keep an eye on your hands and face as well though – they're the things that are exposed to the elements after all!
Prioritise sleep
Did you know that skin cells go into makeover mood while we snooze? Several studies have suggested that between 11pm and 12am is the golden hour, so get your head down – your skin will thank you for the extra ZZZs.
Detox digitally
Reduce your exposure to technology. As soon as you finish work, turn your phone off when you leave for the day and get out in nature, read a book, do a yoga flow, cook… anything that makes you feel more alive and connected to the world.
Surround yourself with positivity
It's your responsibility at all times of year to make sure that the people you're surrounding yourself are radiators, not drains; people that lift you up, as opposed to bringing you down but in the winter it's more important than ever. Whether it's having a cosy night in or going to a green juice bar, make sure to spend some time with your friends. Friendship is food for the soul.
Be kind to yourself
Winter isn't always the most wonderful time of the year for eczema sufferers, so be sure to cut yourself some slack and be kind, always. Ask your body what it needs, and give it to him or her. Sometimes it'll be dinner and drinks, but others it'll be a hot bath and an early night.
Camille Knowles is the author and founder of The Beauty of Eczema™, and a qualified Health Coach and Natural Chef; she is on a mission to share her wisdom and guide others in living a fulfilled life beyond eczema through her HOPE principles, a toolkit focusing on mind, body and soul.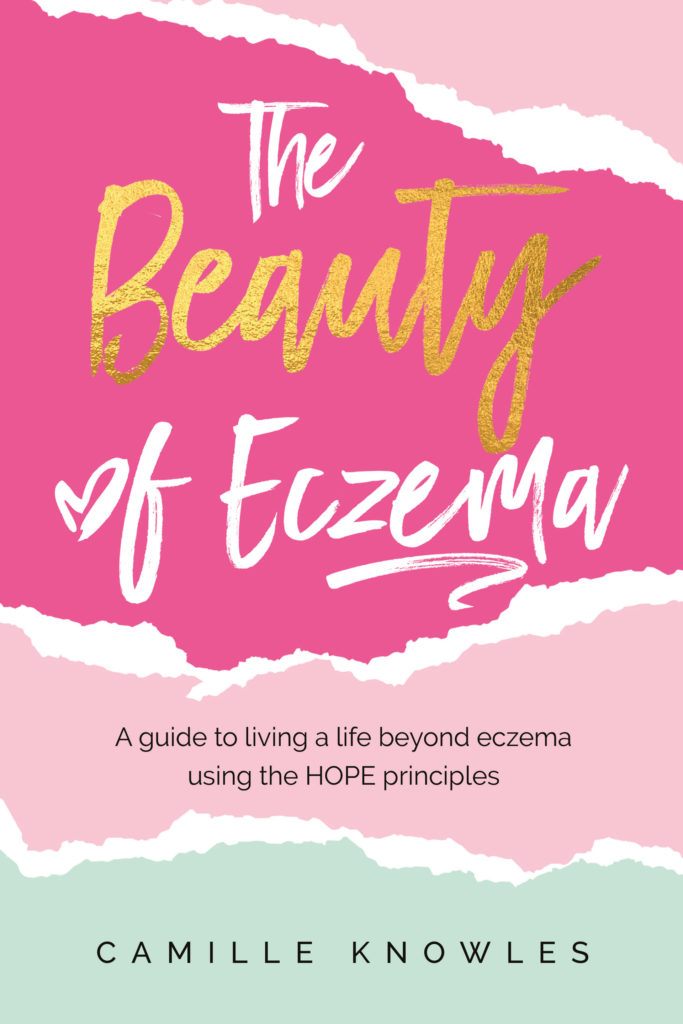 The Beauty of Eczema is available from Amazon, priced £14.99. For more information . . .