My Weekly Latest Issue February 5
---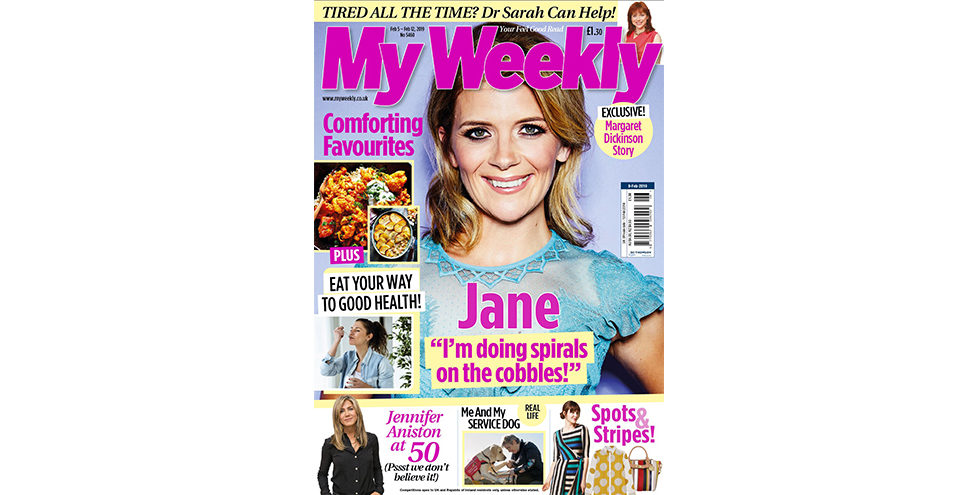 As I type this letter, it's 3pm in the afternoon and the morning frost has not entirely lifted. There's a clear blue sky outside, but the temperature has barely risen above freezing. Yes, we are deep in the heart of winter and it's very, very cold! Apart from the continuously-refilled mug of steaming coffee that sits on my desk, what's keeping me warm is all the fantastic content in this week's issue. We've done our best to keep you cosy with comforting recipes, fabulous fiction, inspiring interviews and much more. Have a great week!
Stuart Johnstone, Editor
My Weekly latest issue is on sale from February 5-12, available at supermarkets, newsagents and as a subscription.
Take a look at what's inside…
Silent Witness
Emilia Fox, star of our favourite forensic detective series, tells us she's begun to wonder whether she's in the wrong job! Belying their super-serious pose,  Emilia and co-stars Liz Carr (Clarissa), David Caves (Jack) and Richard Lintern (Thomas) share some entertaining glimpses of life behind the scenes.
Dr Sarah Tackles Tiredness
Who's tired all the time? Hands up… if you can summon the energy! Dr Sarah Jarvis highlights some of the many possible underlying causes of constant exhaustion, such as thyroid problems, and stresses that once identified, most can be treated. So don't suffer unnecessarily.
Me And My Assistance Dog
Stories of uncannily intelligent animals transforming people's lives never fail to warm our hearts. In this issue you can read all about Magic, a diabetes detection dog, and Babs, who is a godsend to her hearing-impaired owner.
Beautiful Northern Ireland
From well-known attractions such as the Giant's Causeway to this hair-raising rope bridge 100ft above the sea, explore the beauties of Northern Ireland from your armchair. You might just be inspired to visit them for real!