Make February Your Best Financial Month Yet!
---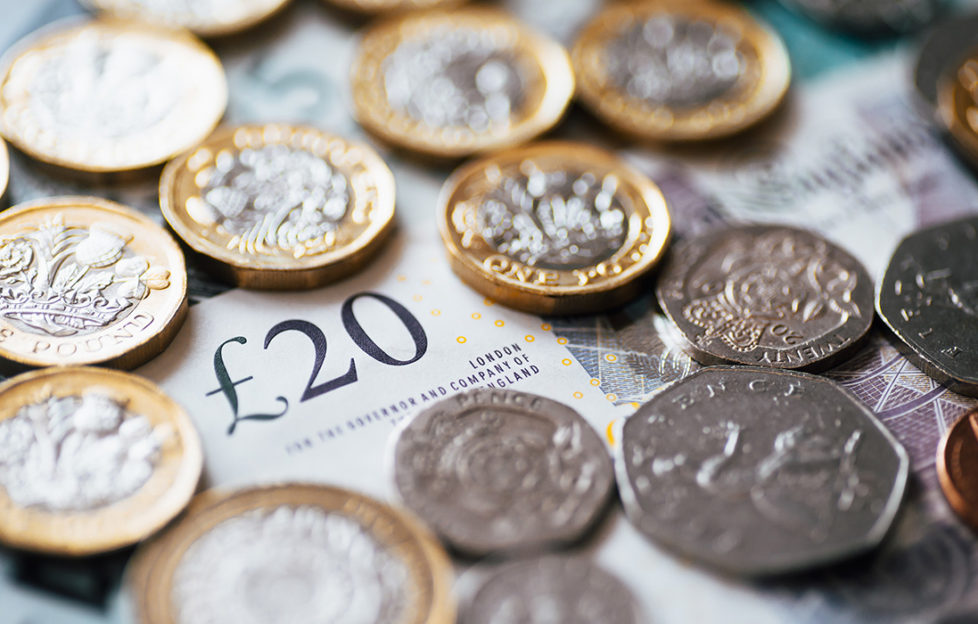 Pic: Istockphoto
Try these easy money management tips – your bank balance will thank you for it!
Now that January is finally out of the way, personal loan provider, Hitachi Personal Finance, has kicked off its 28-day money challenge. They'll share one simple money-saving tip for each day in February, which will help the pennies go further and get your bank account looking healthier by the end of the month.
Here's 10 of their top tips
1. Wait to buy, with the 30-day rule
Impulse purchases can be costly and can ultimately end up being a waste of money. However, it's something that a third of UK adults say they do – and often! Instead of giving in to that urge to buy that "must-have" straight away, leave it for 30 days (you can pop it in your basket and leave it there if shopping online). If after those 30-days are up you still want to treat yourself, then go ahead. Nine times out of 10, you'll forget about it, meaning it wasn't so essential after all.
2. Become your own barista!
January is over, but the sales are still going strong! Many supermarkets and coffee shops will be selling reduced price coffee-machines in-store and online, meaning you can make quality coffees at home to take with you on your commute. Spending a lump sum on a machine now may feel counterintuitive when trying to save, but it won't take long to save those extra coins spent in coffeehouses.
3. Find an alternative way to de-stress
Retail therapy can act as a pick-me-up, but it's often a quick-fix and the costs can add up on your bank statement. Before hitting the shops, try other stress-busting techniques like a long, relaxing bath or meditation. If you're still in need of some retail therapy, head to a car boot sale or a charity shop where you can buy to your heart's content at a fraction of the cost.
4. Start selling!
Having a clear-out of wardrobes and cupboards will not only help to clear clutter and make the home feel more spacious, but it can be a great way of earning some quick cash too! Many areas have local selling sites, as well as easy to use apps. Anything that's left over can go to a charity shop or a recycling centre which is a win-win for all.
5. Repair before you replace
Instead of discarding slightly damaged items, take the time to learn how to sew a button back on, fix shelving or glue over cracks to save money. Having skills in these areas will develop over time and prove to be handy again in the future.
6. Batch cook
Before heading to the supermarket, think of lunches that can be cooked in batches and taken with you to work throughout the week. For inspiration, head over to our recipe section.  Ingredients can be bought in bulk – another great trick to save a few quid! – and portions frozen after preparing.
7. Swap branded for unbranded – challenge yourself to tell the difference
In most cases, tasting the difference between brand names and own label products can be a tough challenge! Instead of reaching for a branded product you usually buy, whether it's a condiment, cleaning product or cereal, why not swap a few? If you don't notice the difference, you'll be saving money each week on your shopping bill.
8. Get paid to swap banks
Many banks offer new customer incentives to switch, including cash. This could be as an introductory rate, student enticement, or cash back on purchases. Keep an eye out online and on the high street to see which banks are offering money to switch.
9. Use cashback websites
For those who often shop online, checking for your desired products via a cashback website should be a must! Use the search bar on a cashback website to see if they cover the store you wish to shop at, and you'll be able to shop as you normally would. As long as you've signed up – usually free of charge – the cashback website will take care of the rest. Cashback credit cards are also useful when making purchases through these websites to double the savings!
10. Swap your utilities, cancel unwanted subscriptions and check on that gym membership
There's never a better time to inspect your bills to make sure you're not paying more than you should be for services that you no longer use or could get cheaper elsewhere. From gym memberships to utility bills, companies can help to reduce costs if you're thinking of moving, and comparison websites will point you in the right direction for cheaper options.
Vincent Reboul, Managing Director of Hitachi Capital Consumer Finance said,
There are plenty of small tweaks and changes that we can make in our daily routines to save a few quid here and there. It might feel painfully slow, but if you have the money adding up in a savings account, it's easy to see how far you've come, and how far you have to go before you reach your financial goal.
To read more ways to save on cash this year, visit the Hitachi Personal Finance blog here.