Roam Like The Romans
---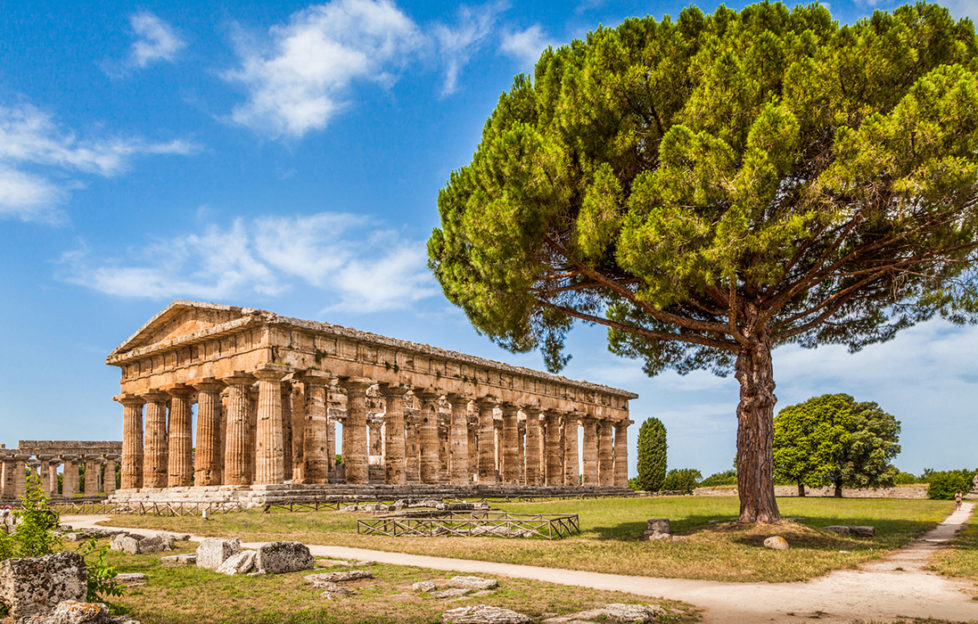 Temple of Hera at Paestum Pic: Istockphoto
Retirement is the perfect time to travel the world and visit all the places on your bucket list. And where better to start than Italy, where ancient landmarks and sightseeing adventures are abundant in every region…
Italian holiday specialist Citalia have created a 360° interactive map that will help you budget and schedule your holiday. The map previews many of the landmarks and ruins in the country so you can plan your trip and find out if the sites are suitable before you travel.
Off The Beaten Track
Everyone's heard of the Colosseum, Pantheon and the Roman Forum – and indeed, they are all well worth a visit. But have you had a chance to look at the Arch of Titus? Or the nearby site of Ostia Antica?
A new interactive guidebook from Citalia shows the many ruins and landmarks still standing in modern Italy – as well as the ancient roads that led to where they were built. The guide includes details of costs and opening times, as well as photographs to give you a flavour of ancient Rome.
Free Attractions
If you're trying to make the most of Rome on a budget, there are plenty of sites that are free.
The Arch of Titus – erected in the 1st Century AD, this structure has provided inspiration for major landmarks around the world, including the Arc de Triomphe. The best news? It's completely free to visit.
The Aurelian Walls – Although the museum requires a ticket, the still-standing city walls and the San Sebastiano gate are both free – and among Rome's most impressive sights.
The Pantheon – Not only one of Rome's most iconic symbols from history, this ancient temple is also completely free to visit, as it's still used as a religious centre.
Travel Further Afield
All roads lead to Rome, but there's also much more of the Roman world to see. Journey beyond the capital into the varied regions of Italy, and you'll find collapsed amphitheatres, preserved cities, and ancient walls. Explore the map to find sites like:
For more information on Rome and Italy, visit Citalia.