Susan Lewis Talks About Her Latest Book
---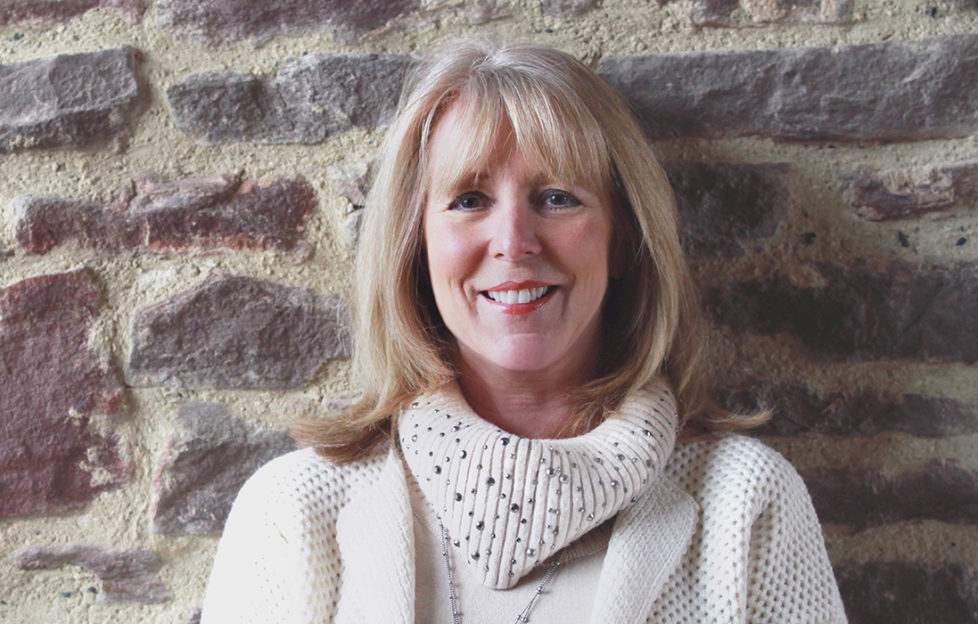 Author Susan Lewis
INTERVIEW BY KAREN BYROM
Discover what inspires this amazing writer, and why I think her latest title is her best yet…
One of My Weekly's favourite author's, Susan Lewis has written over thirty books that consistently top the bestseller charts. With tightly-woven plots, sympathetic characters and great family drama at their core, each book promises an enthralling read – and her latest, One Minute Later is no exception.
At its heart is Vivi a young woman with a bright future, felled by a devastating illness that threatens to rob her of love and even life. I think it's one of Susan's best books ever.
Susan, you've written so many bestselling books since A Class Apart was published in 1988. Please tell us how you got started in writing.
There are so many answers to this question, so much that needed to happen to bring it all into place. To begin, I love reading – I always tell people who ask how they can become writers that they must read. (Choose the genre you're the most interested in and absorb the way other writers approach it. This can be both instructive and massively inspirational). When I made my first attempt at a book it was largely to distract myself from a broken heart. Yes, there was some revenge involved, but then the passion for writing – and most of all for the characters – took hold. I had the good fortune to be working in TV drama at the time so without realising it I was learning a huge amount about structure, continuity, dialogue, all the basics that have to go into telling a story. I ended up sending my book to a literary agent – scary! – and to my astonishment he liked it! The rest, as they say is history.
In over 30 years, has your approach to writing changed at all?
You know, I'm feeling quite baffled by this question as I've never been asked it before, and I've never considered it either. Certainly the excitement and sense of urgency to get going hasn't changed, nor has the wonder of where we might end up. I still get a real kick out of the surprises the story and characters deliver, and the frustrations continue to give me sleepless nights. Each book takes me into a whole new world of experiences. In the early days I wrote quite racy thrillers often frightening myself half to death while in the thick of it. People – mostly men – used to think that I wrote the sex from experience, so I used to ask if they thought I'd murdered someone in order to get that right too! These days I get quite deeply involved in issues that change lives (see below) always making the story character-driven hopefully in a way that keeps the reader turning the pages because they care about what happens next.
You're never afraid to tackle strong issues like child abuse, terminal illness, bereavement, alcoholism and even human trafficking. What draws you to explore these subjects?
I think I'm like most people, when I hear or read about people who fate has dealt the cruellest hand to, or who are experiencing the most terrible ordeals through no fault of their own, I can't help but care. I try to put myself in their shoes and wonder how on earth I would cope, and very often I'm afraid that I might not. It moves me deeply to see people struggling, to see how brave, dignified, kind and even funny they can be while inside they are close to despair. As Brits we love black humour and I try to bring as much of it as I can to some of the darkest stories I tell. I also often ask myself when I read about some scandal or catastrophe that is consuming the press what the real story might be.  How would it feel to read about yourself in a way that's all wrong, to be judged in an angry or spiteful way by people who don't even know you? I believe strongly in innocent until proven guilty, but I don't see a lot of it in our justice system or in our media.
Aside from its central issue, each of your books is multi-layered with strong characters and enthralling plots. How do you develop plots and characters, and how long does it take to shape the germ of an idea into a story?
Every book begins with an idea and is then followed by the kind of characters who can best bring this idea to life. For me it's one of the most exciting parts of the process and can last anything from a few weeks to a few months. (I'm often thinking about the next book while working on the one I'm currently writing.) When I actually start the book it can be quite exhilarating, and I'm always fascinated to find out more about the characters, and how they plan to get us to our final destination. I'm even intrigued to know what that might be, as it often changes along the way. It's a bit like a train pulling into a station, the characters pile on board and off we go. I have been known to leave the main player behind before now, always problematic since it means we could be heading full speed down the track without a driver. As soon as I realise the mistake I have to go back and get them, and then the journey changes completely. So, I guess I can't claim to develop anything really, it's like I cross my fingers, take a deep breath and hope we'll get there in time for a deadline.
One Minute Later addresses the subject of organ donation in the UK. Did any one thing or person inspire this particular story?
Absolutely. There is an extremely handsome, inspirational and brave young man called Jim Lynskey who is in need of a new heart. He is twenty-two years old (twenty-one when I first met him) and if you saw him you'd never guess what it takes simply to make his heart beat.  There is no outward sign of all the equipment he carries with him, but it's heavy, cumbersome and vital. He looks like every healthy young man you know – in his case he's a bit too good looking, he's witty, passionate about sport, intelligent, loves music and he's not a bad dancer either. Of course he knows that for him to have a new heart someone must die, and how do you think that feels? Added to that, he's not sure if it's safe for him to fall in love, to think about having a family, to dream about the kind of life most young men of his age take for granted.  It's this wrenching dilemma that is at the centre of One Minute Later.
With its strong emotional pull, the reader can't help but ponder the issues raised by Vivi's illness. Do you hope the story will help strengthen the organ donation cause?
I would feel devastated if this book didn't raise awareness of how important it is to understand that organs are of no use to anyone after they're dead. There is no religion that preaches against donation, there is only the reluctance of a family to admit that their loved one has gone – and I think we can all understand that. A heart can only stay alive for six hours following death, this is a very small window for decision, transport and insertion. I applaud and welcome the new legislation that introduces an opt out scheme for England (it already exists in Scotland and Wales). However, a family can still overrule the wishes of the deceased if they are unaware of their desire to be a donor. So it is vitally important to make sure your friends and family know that  you want to save a life – or many lives – if yours is lost. In the book Vivi, the main character, who is in need of a new heart, helps Jim – who appears as himself – to set up a website that now exists to raise awareness of organ donation. www.save9lives.com
The story also looks at the importance of knowing your roots. Is this something you feel strongly about?
Funnily enough, it isn't.  However, I think it matters hugely to most people, which is why I decided to explore it.
As well as the central issue of organ donation, there are one or two secrets waiting to be revealed in One Minute Later. Do you think all families have secrets? Did your own family?
I'm certain all families have secrets; it's rooting them out, or imagining them that can make fiction so irresistible. My own family secret – the only one I know about – is horrible, so perhaps that's why I'm not very interested to find out more. In fact I sorely wish no-one had ever told me, especially as I wasn't trying to find anything out at the time. It came at me from nowhere and left me feeling quite disturbed for a very long time. However, I love conjuring up scenarios for fictional ancestors making them as intriguing, romantic, mischievous, glamorous and even terrifying as any self-respecting bunch of predecessors should be.
Your hundreds of thousands of fans are always waiting for your next book! Will it be out soon, and what can we expect?
My next book is due in the summer and it follows the story of a lively, kind and courageous woman whose mildly delinquent son is ensnared by a County Line gang. Following the brutal death of her husband, she and her two younger children are brought down by the roll out of Universal Credit. I promise there are some laughs along the way, but I wanted to give a small insight into what it can be like for those who are struggling to make their way in the current environment. The reality, I know, is far more brutal than the picture I've painted in the book, but it was felt that there was only so much a reader of fiction could take.
And finally, we love reading your books – but tell us what you love best about writing! Is it seeing characters come to life on the page, the thrill of another bestseller, or the reaction of your readers.
The very best thing about writing is just doing it. I love to be left alone in my study with my characters feeling them and the story taking over my life. The next best thing is connecting with readers. It's wonderful to hear about how a book has affected someone – maybe it's resonated with experiences they've had themselves making them laugh or cry, or even feel less alone. Maybe it's made them think differently about something or care when they didn't before.
Thanks so much for chatting to us, Susan.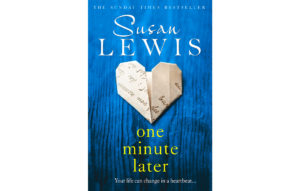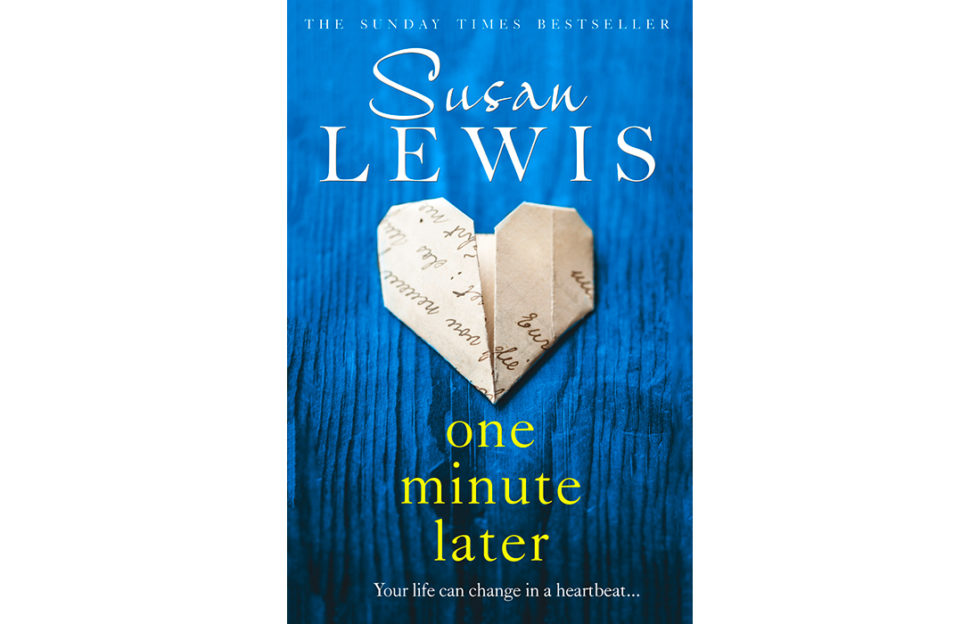 One Minute Later by Susan Lewis is published by HarperCollins in hardback, RRP £12.99, and available from Amazon.